Dear John,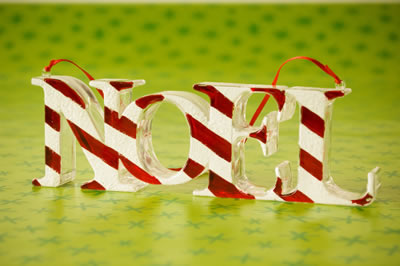 We are in holiday mode here at US Wellness! We had a busy weekend with Black Friday and Cyber Monday sales - and appreciate your patronage! We have lots of Christmas specials in mind, and plenty of gift giving ideas for everyone on your list!

We also have corporate gift giving options available if you are looking for a unique gift your employees will certainly use! Our Steak Gift Box or Beef Variety Sampler make excellent gifts, or we can put together gift boxes of any size - with any assortment of products. Simply call us toll free at (877) 383-0051 to set up your order and we will take care of the rest.

We have been receiving emails all week about S. 510 - the Food Safety Modernization Act, which passed the Senate, but may actually be "dead in the water" due to a constitutional provision that may have been violated. The House still has to vote to approve the Senate's ruling, so please continue to voice your opinions to your local representatives. We are still waiting on the final ruling and will keep you updated.

Looking for a new steak to try? Look no further. We are excited to add the Top Sirloin Butt Steak to our menu this week. We have been making this steak for years at the request of one of our exclusive wholesale clients. It has been a secret office favorite of ours for quite some time, and we are excited to finally be able to share it with more of our valued customers! It is a six ounce steak packed with flavor and makes a perfect salad or lunch steak. We have it on sale this week - so now is a great time to try something new!

Be sure and visit our recipe section this week to read about a unique Kenyan Christmas recipe that incorporates our tasty Beef Short Ribs!

For your chance to take advantage of a 15% promo code this week, see our trivia question below. To easily find the answer, watch the Grass-Fed Difference video on our YouTube channel. While you're there, you may want to check out the rest of our video series, which takes you from a farm tour in rural Missouri, to a kitchen tour of one of the most exclusive country clubs in Connecticut!
Congratulations to US Wellness Founding Farmer Kenneth Suter on receiving the prestigious the 2010 Ag Educators Lifetime Achievement award! Kenneth has been praised for his work as a lifelong farmer and innovator, and regularly welcomes visitors and students to his farm for grazing schools, pasture walks and cattle tours. We are proud to have Kenneth as a member of our team!

We are very pleased to welcome Amanda Welker to our US Wellness Staff. Amanda has a very impressive customer service and marketing background so we are very excited to have her join our team. Be sure to tell her hello next time you call in!




US Wellness Trivia Contest!

We will randomly draw 30 winners who

email

the correct answer on Sunday, December 5. Promo codes will be emailed on Monday morning and will be active for 30 days.

This week's question: "How many days 'rest' does each paddock get before the cattle return to it?" Please email your answers to

blog@grasslandbeef.com

.

Hint: Watch the

Grass-Fed Difference

to find the answer, and for a tour of our farms!

Thanks to all who have been participating in our Trivia Contests! In the last news alert, we asked:

Near what famous rock did the Pilgrims land?

The answer was: Plymouth Rock.


Thankful Regards,

John, Lee Ann, Megan, Tressa, Jennifer and Amanda on behalf of the farm families of U.S. Wellness Meats

Toll Free: (877) 383-0051
Direct Line: (573) 767-9040
Fax Number: (573) 767-5475
Email: eathealthy@grasslandbeef.com
URL: www.uswellnessmeats.com
Blog: http://blog.grasslandbeef.com/

Twitter
Facebook
Newsletter Archive

Inventory Notes- December 5, 2010
The following are back in stock:
New Items:
Dr. Eric Serrano M.D., M.S., B.C.
Question and Answer Column
Dear Dr. Serrano,

I have a few questions - what is the safest form of creatine to take? Are they all created equal? My friend told me that German creatine is the safest.
Also, is it okay to mix creatine with protein shakes? Regarding loading, should I take it before or after my workout? Or both? Finally, what are your thoughts on Protandim?
Thanks,
George
_________________________________________
Dear George,

The safest creatine is the one without toxins or impurities in the product. German creatine is not better than the American creatine, and actually the best companies are American ones.
I am going to give you a set of rules for creatine intake, follow them and you will be using it correctly:
Never take it before workouts
If you load, make sure that your water intake is high, about 0.6% your body weight in ounces.
Protein shakes and creatine are fine
No need for sugar to increase uptake
Make sure you do not take antinflammatories with creatine, including aspirin and ibuprofen
Make sure you buy it from reputable companies, and some of them are:
- Beverly International




- FSI - Effervescent




- Muscle Pharm



If you want to order call Scott at (614) 596-7994. (I do not make any money in any of these companies.)



Protandim is an over priced, well commercialized antiaging product, compare it with Fat Reduce, and you will be surprised.





Good luck,





Dr. Serrano




___________________________________________

This is a friendly reminder to email health and wellness questions to

eathealthy@grasslandbeef.com

for the

Dr. Eric Serrano M.D. question and answer series. Dr. Serrano is an M.D. with advanced degrees in nutrition, kinesiology and wellness.

Answers will appear in future U.S. Wellness Newsletters or News Alerts under your first name only.

Dr. Serrano has been so kind to offer his expertise to answer literally any question related to health and wellness involving grass-fed meats. Dr. Serrano has a wealth of knowledge from both his farm background and 15 years of clinical experience. This includes working with a number of world class athletes and a large local family practice in Ohio.

Dr. Eric Serrano M.D.

475 North Hill Road

Pickerington, OH 43147-1157

EMAIL QUESTIONS TO: eathealthy@grasslandbeef.com




Featured Recipe
Nyama Choma
(Roasted Short Ribs - Kenyan Style)
Ingredients:
3 lbs Beef Short Ribs
3 Cloves Garlic, minced
3-4 Tbsp Olive Oil
3/4 Tsp Salt
1 Tbsp Curry Powder
1 Tsp Ground Coriander
1/2 Tsp Paprika
1/9 Tsp Cinnamon
1/2 Tsp Sugar or Agave Nectar
1/2 Tsp Ground Pepper
Juice of 1-2 Lemons, at room temperature
Directions:
Place garlic, olive oil, salt and lemon juice together in a large freezer bag. Seal and shake it around until the salt is mostly dissolved. Add the rest of the marinade ingredients, seal bag again and shake until well mixed.

Add short ribs and smoosh (technical cooking term!) them around in the marinade so they are well coated, taking care not to puncture the bag. Seal and place the bag on a plate in the refrigerator and allow to marinate for at least 4 hours.

Remove the bag of meat one half hour before cooking to allow to come up to room temperature. Preheat oven to 400.

Remove meat from bag. Wipe excess marinade from top of short ribs so as to facilitate browning, and place meat in baking pan, bone side down. Discard remaining marinade.

Place meat in center of oven, not too close to the top, and cook 20 minutes at 400. Reduce heat to 325 and cook for an additional 1 hour and 15 minutes, or until meat is well cooked and most of fat is rendered. (Actual cooking time will depend on oven and size of ribs)

Remove from oven and allow to rest 10 minutes before serving with rice or ugali, dry potato sak an sukuma wiki.
This traditional Kenyan Christmas recipe was provided by Carolyn, with
Dining for Women
, an organization dedicated to empowering women worldwide living in porverty.

What Our Customers Are Saying

US Wellness,
I used your
ground chicken
to make chicken patty sandwiches, which I have been missing for many, many years. They were the absolute best I've ever tasted!
I just mixed the
meat
with some bread crumbs, shaped them into patties, dipped them in bread crumbs, and baked them until they were crispy. They've been my favorite creation with your foods so far!
Thanks for keeping up a good, healthy business! Your food is more of a blessing than you know!
Randi
November 29, 2010 - Lewis County, MO


Cattle enjoying a late November sunset in Northeast Missouri.

Change Customer Information


Need to change your contact or credit card information?

Just

click here

.

After opening, enter your email address and store password and you will be able to edit your customer file. If you have any issues don't hesitate a second to call 877-383-0051 day or night for assistance.

To see past order history click here.


About U.S. Wellness Meats
U.S. Wellness Meats was founded on September 1st, 2000. Pasture management and meat science research originated in 1997.
The company office is domiciled in Monticello, Missouri in Lewis County which joins the Mississippi River 140 miles North of St. Louis.
The company has branched from
beef products
into:
Grass-Fed Lamb
,
Compassionate Certified Pork
,
Poultry
,
Wild Caught Seafood
,
Grass-Fed Bison
,
Organic Grass-Fed Butter
,
Raw Grass-Fed Cheese
,
Raw Honey
,
Gourmet Rabbit
,
Wholesale Packs
,
Nutraceuticals
,
Pre-Cooked Entrees
,
Snacks
, and
Pet Food
.
Energy For Athletes
Grass-fed beef
pemmican bars
are a great way to start the day or make a super high energy lunch in seconds packed with protein and calories used by our native American ancestors for centuries.
Only
online source
in the USA.
Online Store

Confidentiality Guarantee


We at U.S. Wellness Meats do not sell, trade or give away any subscriber information. This isn't just an ethical commitment, it's
also a legal one.

Copyright

Copyright © 2009 by U.S. Wellness Meats. All rights reserved. The content, design and graphical elements of this newsletter are copyrighted. Please secure written permission of the author before copying or using this material. Address: eathealthy@grasslandbeef.com

Sincerely,

John Wood
U.S. Wellness Meats

Toll Free: (877) 383-0051

E-Mail: eathealthy@grasslandbeef.com
Phone: (877) 383-0051
On the web: http://www.uswellnessmeats.com