Dear John,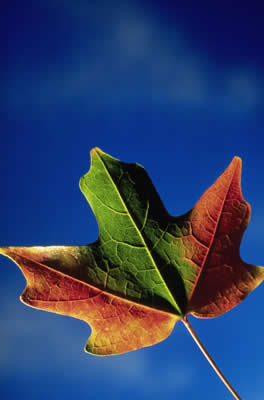 October is flying by here at US Wellness Meats! We have had perfect harvest weather in Northeast Missouri for the last several weeks, with warm days, cool nights, and hardly any rain all month. Cattle are still enjoying green pastures and cooler weather, as seen in our farm photos below.

Since October is quickly drawing to an end it means Halloween is just around the corner! This year, treat your trick-or-treaters with healthy (but still good) snacks! Try our raw and organic Yoga White Chocolate Bars, or the Decadence Dark Chocolate bars. The Tropical, Pecan and Ginger love bites make perfect sweet, healthy goodies to give away too! Be sure to check out our October recipe page for delicious fall dessert ideas featuring walnuts, pecans, and grass-fed organic butter.

Are you a steak fan? Know where to find the best steak and how to cook it? Here's help: Steak, by Mark Schatzker, is the newest addition to our office library. Mark Schatzker is an award winning food and travel writer who sets off in search of the world's best steak and takes an intimate dive into the history of man's favorite meal. His travels start off at the feedlots in Texas, and take him all over the globe and back again. He visits with some of the most knowledgeable experts in the steak industry and even goes so far as to raise his own beef. This informative and fun read will have you hooked, and have you ready to throw a steak on the grill by the end!

Speaking of steak, ever wonder where your favorite cuts come from? Want to learn about more cuts you may like? See our blog page this week for an in-depth look at where the different cuts come from.


As the sun is setting earlier every day, and cold and flu season is fast approaching, take an easy step to help keep yourself healthy.
We find ourselves stuck inside more during the winter months, so naturally we're getting less of our Vitamin D from the sun.
Our Vitamin D3 in Wild Salmon Oil is twice as effective as most vitamin supplements because it comes in a base of wild salmon oil, which is naturally rich in Vitamin D3. The source of that salmon oil is exclusively from wild-caught salmon harvested off the coast of Alaska which are loaded with omega 3's and Vitamin D, more so than farmed salmon.

Our Free Range Chicken Backs are another cold weather treat. They come with plenty of bones that are filled with healthy marrow inside - perfect to make chicken stock with. There is also enough meat on those bones for a homemade chicken soup! Now is a great time to stock up since they are on sale this week.


Concerned about GMO's in our food supply? What about in our lakes and streams? Researchers at the University of Notre Dame and Loyola University recently conducted an intensive study on the presence of GMO's in Indiana's water supply. Dr. Mercola has posted the findings, along with helpful tips to keep GMO's out of your family's food supply.

We have a winner! Congratulations to team Grokfeast on the Shenandoah River for winning the Grokfeast Challenge at Mark's Daily Apple. Over 2,000 viewers voted on the best Grokfeast primal video, with the winners receiving a US Wellness Meats grass-fed whole cow. Need some new primal exercises or meal ideas? You can see all the submitted videos on the Challenge page at Mark's Daily Apple.

US Wellness Trivia Contest!

Trivia Update! Instead of limiting the 15% promo code to the first 30 responders, we will randomly draw 30 winners who

email

the correct answer on Sunday, October 24. Promo codes will be emailed on Monday morning and will be active for 30 days.

This week's question: "What was the first genetically modified whole food to be sold commercially?" Please email your answers to

blog@grasslandbeef.com

.

Thanks to all who have been participating in our Trivia Contests! In the last news alert, we asked:

As of 2010, how many glaciers remain in Montana's Glacier National Park?

The answer was: 25.


Best October Regards,

John, Lee Ann, Megan, Tressa, and Jennifer, on behalf of the farm families of U.S. Wellness Meats

Toll Free: (877) 383-0051
Direct Line: (573) 767-9040
Fax Number:(573) 767-5475
Email: eathealthy@grasslandbeef.com
URL: www.uswellnessmeats.com
Blog: http://blog.grasslandbeef.com/

Twitter Link:
HERE
Facebook Link:
HERE
YouTube Channel:
HERE

Newsletter Archive:
HERE
Inventory Notes- October 24, 2010
The following are back in stock:
Dr. Eric Serrano M.D., M.S., B.C.
Question and Answer Column

This is a friendly reminder to email health and wellness questions to eathealthy@grasslandbeef.com for the Dr. Eric Serrano M.D. question and answer series. Dr. Serrano is an M.D. with advance degrees in nutrition, kinesiology and wellness.

Answers will appear in future U.S. Wellness Newsletters or News Alerts under your first name only.

Dr. Serrano has been so kind to offer his expertise to answer literally any question related to health and wellness involving grass-fed meats. Dr. Serrano has a wealth of knowledge from both his farm background and 15 years of clinical experience. This includes working with a number of world class athletes and a large local family practice in Ohio.

Dr. Eric Serrano M.D.
475 North Hill Road
Pickerington, OH 43147-1157
EMAIL QUESTIONS TO: eathealthy@grasslandbeef.com



___________________________________________



Dr. Serrano,

I have been trying to eat healthy for the last 7 years. We raise our own grass-fed beef, pastured poultry, turkey, and eggs and have been drinking raw milk from our Jersey cow for 5 years. About 4 years ago, I experienced for the first time in my life kidney stones. I work outside most of the day doing things on the farm and I attributed getting stones because of not hydrating myself enough.

Since having my stones, I have been trying to drink more water, and I haven't had a re-occurence of the stones in over a year. Just recently, I started feeling like I was having kidney stones again. The only difference this time is that I ran fever, had chills, started having diarhea, felt nauseated and pain was only on right side in back. Everytime I have had kidney stones, it felt like I was coming down with the flu. But this time, the pain didn't shift at all in my back, as if the stone was not moving, and maybe it was something else going on. So I went to the doctor, concerned it could be a bladder infecton. Urine came back fine, so he started probing around on my belly. When he got to my gall bladder it was tender. He sent me for blood work, x-ray, and finally an ultra sound. I don't have any results back on those tests, but am anxious to find out.

I am 45, and most of my life ate unhealthy. I grew up in the south and ate fried and greasy foods. What I would like to know from you is- what do you think triggered this attack of the gall bladder, because it seems to be going in that direction? I could have had these stones for a long time, or just sludge in my gall bladder for a while. Everyonce in a while, I will have a slice of pizza, or some Chinese food, but I don't make a habit of it, and try to eat right. Could this have triggered it?

If this is a gall bladder issue, can you help me through this, as I don't want to have to get it removed. What can I do about getting it back to normal? Are there flushes that you recommend? How about diet, from what I have been reading, they are telling me to stay away from meats and dairy. How about grass-fed, pastured meats, and raw milk? Anything you can do, I would appreciate.

Thank You,
Chandra


___________________________________________



Dear Chandra,

I love your farm, I looked at your website, congratulations. My apologies because I do not have all the answers. The symptoms you explained to me do seem to be due to gall bladder stones, but we won't know until you get the results of the ultrasound.

Let me start with your kidney stones, which are surely caused by diet or lifestyle. Although I don't have all the answers, kidney stones are associated with:

1. Low magnesium
2. Soda intake
3. Purines, like in organ meats
4. Low B6
5. Low Vitamin C
6. High sugar intake
7. High insulin levels
8. Low water intake
9. High lead or mercury levels

I would look at all of the above and find out which is the reason or reasons. Now for the gallstone symptoms that you have and what they are associated with:

1. Female
2. 40's
3. Obesity
4. High insulin
5. High cholesterol
6. High intake of conventional meat
7. High levels of estrogen
8. Certain drugs or medications (Ex: Gemfibrozil)
9. High sugars
10. Sometimes with parasites

Again, some of these you can't change but the ones you can, please do. As you can see above none of them were associated with organic meats. Dairy doesn't necessarily cause these problems, but because of its high fat content, it sometimes makes it worse because you must use your gall bladder when digesting fats.

Until you find more information about the real cause of your symptoms I can't make recommendations, but if you keep me up to date I will try to help. Remember this is not a medical consult but I can definitely help.

Thank You and Good Luck,



Dr. Serrano




Featured Recipe
Portobello Pork Chops

Ingredients:
1 1/2 cups mild chunky salsa
2 tablespoons maple syrup
1/4 cup fresh parsley
1 cup Portobello mushrooms, chopped
1 cup shredded cheddar cheese
Directions:
Spoon salsa into a 3-quart rectangular baking dish. Arrange chops on top of salsa.

Combine Portobello mushrooms, cheddar cheese and maple syrup in a medium bowl. Spoon over chops.

Bake, uncovered, for 25 to 30 minutes until internal temperature on a thermometer reads 160 degrees F. Sprinkle with parsley. Serve chops with salsa mixture.


Recipe and photo compliments of The Other White Meat.


What Our Customers Are Saying

I just wanted to let you know how incredibly pleased I am with your
hot dogs
. I bought about 5 packs a while back & still have some in the freezer.
About a week ago, our town had its annual Oktoberfest celebration. Of course they had tons of food booths, but all of the food is either genetically modified or cooked in genetically modified oil, so I refused to feed my family that junk. Instead, I made homemade corn dogs. My whole family loved them!
My 3 1/3 year old loves
hot dogs
and now proclaims corn dogs her favorite food. She even says we have to have them for Thanksgiving and Christmas. If we hadn't bought hot dogs from your company, my family wouldn't be eating any at all. Thanks for providing a way for me to let my kids (and junk food-loving husband) eat "normal kid-food" without sacrificing their health!
Randi
October 12, 2010 - Near Monticello, MO


Cattle enjoying a sunny October afternoon in Lewis County.

Change Customer Information


Need to change your contact or credit card information?

Just

click here

.

After opening, enter your email address and store password and you will be able to edit your customer file. If you have any issues don't hesitate a second to call 877-383-0051 day or night for assistance.

To see past order history click here.


About U.S. Wellness Meats
U.S. Wellness Meats was founded on September 1st, 2000. Pasture management and meat science research originated in 1997.
The company office is domiciled in Monticello, Missouri in Lewis County which joins the Mississippi River 140 miles North of St. Louis.
The company has branched from
beef products
into:
Grass-Fed Lamb
,
Compassionate Certified Pork
,
Poultry
,
Wild Caught Seafood
,
Grass-Fed Bison
,
Organic Grass-Fed Butter
,
Raw Grass-Fed Cheese
,
Raw Honey
,
Gourmet Rabbit
,
Wholesale Packs
,
Nutraceuticals
,
Pre-Cooked Entrees
,
Snacks
, and
Pet Food
.
Energy For Athletes
Grass-fed beef
pemmican bars
are a great way to start the day or make a super high energy lunch in seconds packed with protein and calories used by our native American ancestors for centuries.
Only
online source
in the USA.
Online Store

Confidentiality Guarantee


We at U.S. Wellness Meats do not sell, trade or give away any subscriber information. This isn't just an ethical commitment, it's
also a legal one.

Copyright

Copyright © 2009 by U.S. Wellness Meats. All rights reserved. The content, design and graphical elements of this newsletter are copyrighted. Please secure written permission of the author before copying or using this material. Address: eathealthy@grasslandbeef.com

Sincerely,

John Wood
U.S. Wellness Meats

Toll Free: (877) 383-0051

E-Mail: eathealthy@grasslandbeef.com
Phone: (877) 383-0051
On the web: http://www.uswellnessmeats.com