Dear John,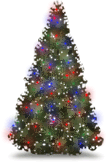 Well we turned another page in the calendar this week, which means the Christmas season is now in full swing. It is hard to believe December is here already, 2011 has been a whirlwind of a year and we can't believe it is almost over!
That being said, we'll do everything we can to make your Christmas shopping as effortless as possible so you can enjoy a relaxing holiday season. What better gift to give than the gift of good health? Get your holiday shopping out of the way now by ordering US Wellness Gift Certificates - we can email them to you or directly to the recipient. If you want to make sure they get to enjoy some grass-fed goodness during the holidays try one of our holiday samplers.
Is organic everything it's supposed to be? This recent USA Today article hit so close to home that we had to share. Most of our products are raised "organically" - our beef, bison, lamb and dairy products are 100% grass-fed from start to finish, (which actually is not an organic requirement) we don't use any pesticides or fertilizers on our pastures and do not feed any antibiotics or add hormones to our animals. However we are not certified organic, and we were not surprised that the article reported that more and more farmers are letting those certifications lapse, because of the growing cost and increasing amount of paperwork necessary to keep the organic certification. More farmers are selling direct to the consumer, rather than selling to grocery stores or markets, so more consumers actually know who is raising their food. They trust them and don't need an organic label to know exactly how their food was raised. As the local/sustainable food movement continues to gain momentum we expect to see more news coverage on this topic and will keep you updated. If you ever have any questions on how our animals are raised please visit our Producer blog page, website, or drop us an email, we're always happy to talk about our farms!
The vaccination debate seems to be making the news a lot more recently. Just this week The Today Show on NBC had two different segments on the growing numbers of children unvaccinated and the supposed effects it has on others - watch that clip here. Dr. Mercola recently posted a very interesting video and article showing how important it is to know what you are being vaccinated for and the potential side effects of those vaccines. The National Vaccine Information Center has eight questions to ask before you or your child are vaccinated, as well as a helpful list of standard vaccinations, the diseases they prevent and the possible outcomes reported from the vaccines. What do you think? We'd love to hear your thoughts and feedback - visit us on Facebook to share any links or advice.

Check out our blog this week for all the answers to your questions about fresh chilled beef. This truly unique grass-fed product is one we are excited to be able to offer. For more details about our fresh (never frozen!) beef products simply head over to the blog and post any other questions or comments you have. Congratulations to Kent C. - he was the lucky winner of fresh chilled steaks and burger just for commenting on our blog this week!
We love fat! So do our friends at Mark's Daily Apple - so this great post on how to eat more fat certainly caught our eye this week. One of our favorite ways to do that is by stocking up on marrow bones, pemmican, fatty fish and olive oil!
Updates! This week we have been in the process of completely upgrading our website and webstore. We appreciate your patience as we make our way through this work-in-progress in efforts to make your shopping and shipping experiences more efficient. New go live target is midnight, December 7. Your account history will carry to the new webstore. During checkout, you will be given a unique temporary password for returning customers. After checkout, you can open the MY ACCOUNT tab in the upper right corner of the HOME page, and edit your password. Thank you for your patience in advance.
Winter Regards,

John, Lee Ann, Tressa, Jennifer and Amanda on behalf of the farm families of U.S. Wellness Meats
Toll Free: (877) 383-0051
Direct Line: (573) 767-9040
Fax Number: (573) 767-5475
Email: eathealthy@grasslandbeef.com
URL: www.uswellnessmeats.com





Inventory Updates
The following items restocked:
Dr. Eric Serrano MD, MS, BC
Question and Answer Column
Hello Dr. Serrano,
My question is not how to burn fat, but how to gain muscle and maybe a little weight?
I am 57, 105 pounds and 5'3". Blood pressure a month or so ago was 133/77. I have never been overweight, but have had low blood sugar in the past.

My profession is working with horses and raising ranch raised grass fed beef and lamb. I won't eat commercially raised meats. Some days I am on my feet for 5-6 hours on our ranch and maybe many more. When I work with the livestock, or in the garden it is focused, so maybe I do too much.
Basically my diet is grass fed beef and lamb, and I love raw milk when I can get it. I eat our veggies out of the garden in season. I rarely eat cereal, bread or grains anymore, and very little sugar. Sometimes I like to have a Hansens root beer. I do love coffee with half & half, and a couple glasses of wine in the evenings.
My supplements include hawthorn, billiberry, milk thistle, alpha lipoic acid, lewis labs brewers yeast and turmeric. Although lately, I have slacked off on them because of a bout of bronchitis (thanks to my granddaughters) that has lasted over a month and I wasn't sure why I felt a bit naseous.
Also, I have been using Timilol drops for IO eye pressure, glaucoma. I think that it messes with my sinuses and my stomach.
My original question is why am I feeling a bit worn out and
not very strong? I feel like I just keep getting thinner. Hope it's not just DOB...
Thank you for your time,
Karen
_____________________________________
Dear Karen,
Happy Thanksgiving to you and your family.

I am sorry Karen but your diet is not what you are telling me it is.

Your history points only in one direction - early diabetes or reactive hypoglycemia, which later becomes diabetes. You stated that you eat clean but then you add root beer, half and half and a couple of glasses of wine a night.
Let's say I am one of your riders and I want to win the next western competition - do you teach me some of the time or all the time? Will you only teach me how to sit on the horse or also how to ride it for my competition? Yes, I know the answer, and to feel right we need to eat right or perfect for at least three months so we can stop this problem.

Glaucoma is an early warning of diabetes also.

Now that I got your attention, the first thing I would do is eliminate all grains, dairy and the sugar here and there, because I want to get you out of the fatigue cycle. To do that I have to stabilize your sugars, and we do that by consuming more eggs, seafood, meat, vegetables, nuts, beans, and certain fruits and no pop, but water, sugar-free tea and wine maybe twice per week. Your fatigue and weight has nothing to do with your age but what your body is consuming.

Start taking two teaspoons of vinegar twice a day with your water, drink coffee but use raw whipping cream and no more root beer please.

Karen I would also do a lab work-up including Hgb1Ac, TSH, free T3, free T4, and your hormones including insulin, vitamin D, CBC, and B12 levels which I think are going to be low.

Good Luck,
Dr. Serrano
________________________________________
This is a friendly reminder to email health and wellness questions to
eathealthy@grasslandbeef.com
for the
Dr. Eric Serrano M.D.
question and answer series. Dr. Serrano is an M.D. with advanced degrees in nutrition, kinesiology and wellness.
Answers will appear in future U.S. Wellness Newsletters or News Alerts under your first name only.
Dr. Serrano has been so kind to offer his expertise to answer literally any question related to health and wellness involving grass-fed meats. Dr. Serrano has a wealth of knowledge from both his farm background and 15 years of clinical experience. This includes working with a number of world class athletes and a large local family practice in Ohio.
Dr. Eric Serrano M.D.
475 North Hill Road
Pickerington, OH 43147-1157
Email Questions To: eathealthy@grasslandbeef.com
Featured Recipe
Slow Cooked Cinnamon Curry Steak


The Teres Major Steak is one of our best-kept secrets - second in tenderness only to the Filet Mignon. If you haven't tried it yet this is an easy way to start! Recipe and photo courtesy of our friends at the Primal Palate. Find more paleo-friendly recipes in their new cookbook - Make It Paleo!


Ingredients:
1 parsnip, peeled and chopped
4 turnips, chopped
1 onion, chopped
1 tablespoon ginger root, minced
5 cloves garlic, unpeeled
5 whole cinnamon sticks
Curry powder
Salt and pepper to taste
Directions:

Turn crock pot on low.
Place chopped turnip, parsnip, and onion on the bottom of the crock pot.
Rinse steak under cold water and pat dry.
Sprinkle steak generously with curry powder, salt, and pepper.
Place steak over the chopped vegetables in the crock pot.
Top steak with ginger, garlic cloves, and cinnamon sticks.
Cook on low for 6 hours.
__________________________________
If you are a blogger or food artist and want to see your recipes published, simply send them to:
blog@grasslandbeef.com
.

Customer Feedback
Hi,
I have received the order as expected. I am extremely happy with the order, assistance, and shipping that was provided. I am planning on making another order shortly from your company. I am recommending your company highly to my friends. Thank you so much for everything.
Sincerely,
An extremely happy customer,
Audrey R.
Wholesale Hello!
We are happy to introduce a new section in our News Alerts that will shine some light on a featured US Wellness Wholesale customer. We have many wholesale outlets around the country that many customers may not be aware of, so this is our chance to brag about them! If you are interested in becoming a US Wellness wholesaler, simply drop us an email at: eathealthy@grasslandbeef.com.
One of our fastest growing wholesale segments might come as a surprise. CrossFit gyms have been gaining in popularity as more and more people are seeing the amazing results! Nutrition is an integral part of a healthy lifestyle and along with exercise can completely transform your body and your life.

We have gyms all over the country where members pool their orders and send us the combined order at the end of the month and we ship product direct to the gym where they can all pick up their orders. They save by taking advantage of our wholesale discount, and we are happy to provide them with high-protein, high-energy fuel for their next workout.

US Wellness was excited to recently help sponsor MBS CrossFit's annual Turkey Challenge - this video clip offers impressive insight into the world of CrossFit and will make you want to head to the gym immediately!

For more information on our wholesale program or how you can save by buying in bulk simply drop us an email at: eathealthy@grasslandbeef.com.
US Wellness Farms - Autumn Grazing


November grazing shots from Northeast Missouri

US Wellness - Supporting Our Troops

As the war on terror continues to rage in the Middle East, we continue to follow and support our troops both at home and abroad who work daily to protect our freedom. Beginning in our 2011 News Alerts we will focus on different organizations and individuals who are making a difference in the lives of our American Soldiers.
Wreaths Across America is an amazing organization that is responsible for making sure our fallen are honored during the holiday season by placing wreaths on the headstones at Arlington National Cemetery as well as hundreds of other memorial cemeteries around the country. Want to get involved? This Saturday, December 10th is Wreaths Across America Day and they need your help now! There are so many ways to get involved to remember and honor our fallen, and at the same time teach our children about the ultimate sacrifice they have made for our country and our freedom.
Visit their website now for all the details. There are local cemeteries all over the country that will be honoring our fallen soldiers this weekend. If you can't make it, you can donate funds or simply help spread the word about this gracious organization. You can also show your support by visiting them on Facebook or Twitter and sharing with your friends!
Change Customer Information

Need to change your contact or credit card information? Just click here. After opening, enter your email address and store password and you will be able to edit your customer file. If you have any issues contact us anytime.

To see your past order history click here.


About U.S. Wellness Meats
U.S. Wellness Meats was founded on
September 1st, 2000. Pasture management and meat science research originated in 1997.
The company office is located in Monticello, Missouri in Lewis County which joins the Mississippi River 140 miles North of St. Louis.
The company has branched from
beef products
into:
Grass-Fed Lamb
,
Compassionate Certified Pork
,
Poultry
,
Wild Caught Seafood
,
Grass-Fed Bison
,
Grass-Fed Butter
,
Raw Grass-Fed Cheese
,
Raw Honey
,
Gourmet Rabbit
,
Wholesale Packs
,
Nutraceuticals
,
Pre-Cooked Entrees
,
Snacks
, and
Pet Food
.
Confidentiality Guarantee

We at U.S. Wellness Meats do not sell, trade or give away any subscriber information. This isn't just an ethical commitment, it's also a legal one.

Copyright © 2009 by U.S. Wellness Meats. All rights reserved. The content, design and graphical elements of this newsletter are copyrighted. Please secure written permission of the author before copying or using this material. Address: eathealthy@grasslandbeef.com

Sincerely,

John Wood
U.S. Wellness Meats

Toll Free: (877) 383-0051

E-Mail: eathealthy@grasslandbeef.com
Phone: (877) 383-0051
On the web: http://www.uswellnessmeats.com


On Sale!
The following delicious sale items will expire at 10 PM CST Saturday December 10, 2011.
- 2-3 slabs
Slow Roasted Shredded Beef Bundle
- 14 (1 lb) packages
- 8 oz
- 85 grams
VOLUME DISCOUNT
- 1 pint
- 1 lb
- 8 oz