Dear John,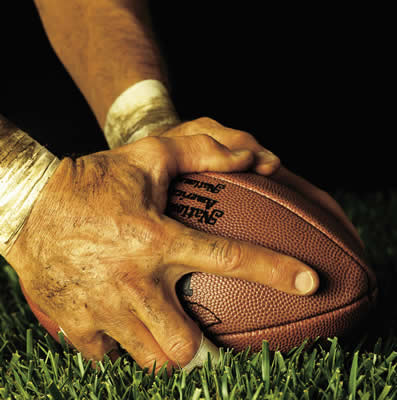 Football fever is here! It is that time of year again, and we are looking forward to Super Bowl XLV next Sunday, February 6. In honor of this special holiday, we have plenty of tasty Super Bowl recipes that will be easy to make and take to any super bowl party. Our Super Bowl recipe page has several recipes featuring everything from brisket to wings! Or visit our recipe section below for a Beefy Taco Dip.

Here at US Wellness we routinely receive phone calls from customers on a gluten-free diet, or from concerned parents of Autistic children looking for gluten-free products. What exactly is a gluten-free diet? This slideshow from WebMD gives lots of good information. Basically it is a diet free of grains, focusing on whole, unprocessed foods. US Wellness is happy to offer an endless selection of gluten free meats and snacks (even ice cream!) to customers with celiac disease, IBS, autism, or gluten allergies.

Where's the beef? This week fast food giant Taco Bell was hit with a lawsuit claiming their meat filling was below USDA standards. Apparently, meat filling must be at least 40% meat - only 40%! What makes up the other 60% of the "meat"? Usually extenders, such as wheat, starches and oat flour; and binders such as soy lecithin. This Today Show video gives a more in-depth look at what you are actually getting in your fast food burritos. Don't risk your health with mystery meat - our ground beef is 100% grass-fed, antibiotic and hormone-free, with no added fillers or binders.

Butter is back! Due to a nationwide shortage of grass-fed cream necessary to make grass-fed butter, we ran short on our famous grass-fed butter this month. While this is frustrating, it is also a good problem because it means more people are realizing the amazing benefits of grass-fed dairy! We have both Salted and Unsalted varieties of Kerrygold Butter in stock now. It is 100% grass-fed made from summer milk when cattle are enjoying lush grasses, and packaged in a convenient 8 oz package. This butter has a creamy texture and a rich butter flavor you will love as much as we do! Our friends at The Nourishing Gourmet are fans too - read their informative blog post to learn more about Kerrygold.

Thanks to our loyal customers - we are getting very close to our 100,000th order! To show our appreciation, the lucky customer who places that 100,000th order will receive a $100 US Wellness Gift Certificate. We are about 500 orders away from this feat, so be sure and place your next order this week for your chance to win!

If you will be in the San Francisco area this coming weekend, February 4-6, 2011, make plans to attend the Fourfold Path to Healing at the Hyatt Regency San Franciso Airport. Our own John Wood will be there with plenty of samples to try, along with our friends from Vital Choice Seafood. Featured speakers include Tom Cowan, MD author of The Fourfold Path to Healing, and Sally Fallon, President of the Weston A. Price Foundation.
US Wellness Trivia Contest!

Enter for your chance to win a 15% discount code that can be applied to any one order under 40 lbs. We will randomly draw 30 winners who
email
the correct answer on Sunday, January 30. Promo codes will be emailed on Monday morning and will be active for 30 days.
This week's question: "This year the Super Bowl is being held in the new Cowboys Stadium in North Texas. How many teams have played the Super Bowl on their home turf?" Please email your answers to
jen@grasslandbeef.com
.
Thanks to all who have been participating in our Trivia Contests! In the last news alert, we asked:
What are the three main types of Omega-3 fatty acids?
The a
nswer was: ALA, EPA and DHA
.
Winter Regards,
John, Lee Ann, Megan, Tressa, Jennifer and Amanda on behalf of the farm families of U.S. Wellness Meats
Toll Free: (877) 383-0051
Direct Line: (573) 767-9040
Fax Number: (573) 767-5475
Email: eathealthy@grasslandbeef.com
URL: www.uswellnessmeats.com





Inventory Updates
The following items are back in stock:
Dr. Eric Serrano MD, MS, BC
Question and Answer Column
Dear Dr. Serrano,

George's question was posted in the January 9th Wellness newsletter and he asked if organic pasturized butter was as healthy as organic raw butter. You said that raw butter was better but you didn't really address whether or not organic pasturized butter was at least the next best thing since raw butter is not very available and is quite expensive.
Does pasturized organic butter still retain most of the health benefits of organic raw butter?
Thanks,
Jean
________________________________________________
Dear Jean,


Sorry about my mistake, usually John keeps me in line. Pasteurized butter is the best thing because it still provides vitamins and minerals and actually some of the fat in butter is heat stable, and the vitamins are protected by the fats.
The only problem is that with heat is that something always changes and I am not aware of any body that has the chemical comparison between raw and pasteurized butter. If one of our readers has that information I would love to have it. When you pasteurize milk it is different because now you are heating proteins which are very sensible to heat.
Good luck,
Dr. Serrano
_________________________________________________
This is a friendly reminder to email health and wellness questions to
eathealthy@grasslandbeef.com
for the
Dr. Eric Serrano M.D.
question and answer series. Dr. Serrano is an M.D. with advanced degrees in nutrition, kinesiology and wellness.
Answers will appear in future U.S. Wellness Newsletters or News Alerts under your first name only.
Dr. Serrano has been so kind to offer his expertise to answer literally any question related to health and wellness involving grass-fed meats. Dr. Serrano has a wealth of knowledge from both his farm background and 15 years of clinical experience. This includes working with a number of world class athletes and a large local family practice in Ohio.
Dr. Eric Serrano M.D.
475 North Hill Road
Pickerington, OH 43147-1157
Email Questions To: eathealthy@grasslandbeef.com

Featured Recipe
Beefy Taco Dip

1 pound Ground Beef
8 oz Cream Cheese, softened
1 cup (8 oz) Sour Cream
3/4 cup Mayonnaise
1 envelope Taco Seasoning*
1 can (8 oz) Hunt's Tomato Sauce
2 cups (8 oz) Shredded Cheddar Cheese
4 cups shredded lettuce
2 medium tomatoes, diced
1 small onion, diced
1 medium green pepper, diced
Tortilla chips
Directions:
In a small bowl, beat the cream cheese, sour cream and mayonnaise until smooth. Spread on a 12-14 inch pizza pan or serving dish. Refrigerate for 1 hour.

In a saucepan over medium heat, brown beef; drain. Add taco seasoning and tomato sauce; cook and stir for 5 minutes. Cool completely. Spread over cream cheese layer. Refrigerate.

Just before serving, sprinkle with cheese, lettuce, tomatoes, onion and green pepper. Serve with chips.
*For a "cleaner" taco seasoning, try this:
1 tablespoon chili powder
1/4 teaspoon garlic powder
1/4 teaspoon onion powder
1/4 teaspoon crushed red pepper flakes
1/4 teaspoon dried oregano
1/2 teaspoon paprika
2 teaspoons ground cumin
1 teaspoon sea salt
1 teaspoon black pepper
Yield: 16-20 Servings - perfect for any Super Bowl Party!
Recipe and photo compliments of Taste of Home.

Customer Feedback
Dear John,
I have to take a moment to tell you how much we enjoy your company. I have had health issues in the past and have switched my diet to all organic food and
grass fed beef
. Yours is by far the BEST. I always keep my freezer stocked.
You make it easy for us as consumers and I want you to know how much I appreciate all the hard work you do to run such a fabulous company with such high standards. Your efforts do not go unnoticed! I feel better than I have in years!!!!
I'll be waiting for the butter with great anticipation. It will make me appreciate it even more.
Thanks for everything you do!
Pamela
Grateful Customer
Back to Summer - Lewis County, MO

We miss summer! We still have snow in Northeast Missouri which is causing cabin fever, so we thought we would throw in some warmer-weather photos this week!

US Wellness - Supporting Our Troops

As the war on terror continues to rage in the Middle East, we continue to follow and support our troops both at home and abroad who work daily to protect our freedom. Beginning in our 2011 News Alerts we will focus on different organizations and individuals who are making a difference in the lives of our American Soldiers.
This week we would like shine some light on the
Wounded Warrior Project
. The WWP was founded by a group of veterans when they saw the struggles their comrades were facing when they started coming home from Iraq and Afghanistan.
One of the signature programs of the project is the
WWP Packs
. These backpacks are packed with essentials such as clothes, toiletries, playing cards, etc., and are handed out to wounded warriors at the start of their hospital stays. Since many wounded servicemen and women arrive with only the clothes on their backs, this gift is invaluable to them.
The Wounded Warrior Project provides assistance to our troops in endless ways - by helping them
find a job
, go back to school, get involved in
sports and rehab programs
, find
counseling
, etc. If you would like to learn more about this tremendous organization, visit their
website
to learn more about
how you can help
.
Press Release!
CELL HEALTH EXPERT AND GRASS-FED MEAT ENTREPRENEUR UNCOVER THE SECRET TO TOTAL BODY WELLNESS
Monticello, MO: Longevity. Endurance. Vitality. All of these can be achieved through optimum total body wellness. Cell-Wellness was founded on the belief that total well-being begins at the most basic cellular level. Through a team of experts spearheaded by Bear Walker, Holistic and Healthcare Practitioner, and John Wood, Grass-Fed Meat Connoisseur, a string of products were designed to work with the body to achieve maximum health and vitality.
All products are backed by a team of nutrition researchers, health care professionals, medical doctors and nutritional supplement biochemists. Founder Bear Walker states, "With Cell-Wellness anyone can make a substantial difference in their health." Dr. Keith Pyne, B. Sc. D.C., who specializes in the treatment of professional sports injuries adds, "To compete at the highest level, you must have the highest level of Cell-Wellness."
For more in-depth product descriptions, please visit
www.uscellwellness.com. The time is now; take control of your health. Discover the strength, power, and stamina that will keep you going in the long run. Get the right supplement for you.
Cell-Wellness
Contact: John Wood
PO Box 9
Monticello, MO 63457
Change Customer Information

Need to change your contact or credit card information?

Just click here.

After opening, enter your email address and store password and you will be able to edit your customer file. If you have any issues don't hesitate a second to call 877-383-0051 day or night for assistance.

To see past order history click here.


About U.S. Wellness Meats
U.S. Wellness Meats was founded on
September 1st, 2000. Pasture management and meat science research originated in 1997.
The company office is located in Monticello, Missouri in Lewis County which joins the Mississippi River 140 miles North of St. Louis.
The company has branched from
beef products
into:
Grass-Fed Lamb
,
Compassionate Certified Pork
,
Poultry
,
Wild Caught Seafood
,
Grass-Fed Bison
,
Organic Grass-Fed Butter
,
Raw Grass-Fed Cheese
,
Raw Honey
,
Gourmet Rabbit
,
Wholesale Packs
,
Nutraceuticals
,
Pre-Cooked Entrees
,
Snacks
, and
Pet Food
.
Confidentiality Guarantee

We at U.S. Wellness Meats do not sell, trade or give away any subscriber information. This isn't just an ethical commitment, it's also a legal one.

Copyright © 2009 by U.S. Wellness Meats. All rights reserved. The content, design and graphical elements of this newsletter are copyrighted. Please secure written permission of the author before copying or using this material. Address: eathealthy@grasslandbeef.com

Sincerely,

John Wood
U.S. Wellness Meats

Toll Free: (877) 383-0051

E-Mail: eathealthy@grasslandbeef.com
Phone: (877) 383-0051
On the web: http://www.uswellnessmeats.com