Dear John,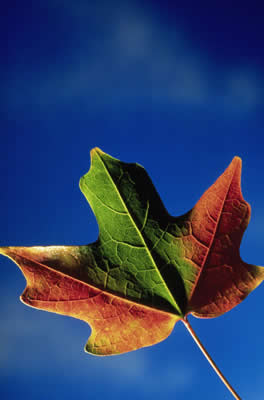 We are in the autumn state of mind here in the Midwest, with cool nights and sunny days (that keep getting shorter!) that we are enjoying as much as we can before winter sets in. So, this recent blog post from our friends at Mark's Daily Apple certainly caught our eye. They offer 30 great ways to adjust to the changing seasons while staying primal at the same time.
Speaking of seasonal changes - we hope everyone remembered to "fall back" this weekend! While we enjoyed the extra hour of sleep, Daylight Savings Time quickly reminds us that seasonal changes (and hunting season!) are fast approaching.
We have a winner! Thanks to everyone who participated in Kelly the Kitchen Kop's recent contest - she had a great post on the incredible benefits and the many different ways to use healthy beef tallow, and then gave away a bucket to one lucky reader. If you missed the contest, be sure to read her post for lots of great information on how to take advantage of this nutrient-dense cooking fat.
For more nutrient-dense cooking tips and information - the Weston A. Price Foundation is one of the best resources we have. We are getting ready to attend their 12th Annual Conference this week in Dallas, TX. So if you are in the area you don't want to miss this event. They bring in some of the best food and health vendors from all over the country, not to mention some of the most knowledgeable speakers and presenters - Dr. Mercola will also be there as the keynote speaker Saturday evening. It's not too late to get tickets - visit their website for more information. Then be sure to stop by our booth for jerky, cheese, and steak samples!
One of our new favorite breakfast staples is back in the store this week - Italian and Polish beef breakfast sausages are ready for your next morning meal. We originally made these as a trial product and weren't sure how they would sell. We were pleasantly surprised to find so many customers that liked them as much as we do! They are back in stock now, along with the traditional Beef Sliders, which are tasty little miniature hamburgers. Now is a great time to try a package - as both breakfast sausages are on sale this week.
Need some tips on how to avoid the unwanted holiday weight gain? And possibly win a free Thanksgiving turkey in the process? Find both in one place over at the Healing Gourmet blog. They debunk some common Thanksgiving dinner myths and one lucky reader will win a free Thanksgiving turkey from US Wellness! Don't wait too long - contest ends this Tuesday, November 8.
If you don't end up winning a free turkey, we still have plenty in stock for Thanksgiving. Our organic, free range whole turkeys are ready to be the masterpiece of your Thanksgiving dinner table, but don't wait till the last minute to snag one! We suggest ordering as soon as possible to avoid any last minutes shortages or delivery issues.
Last but certainly not least, we will be observing a very important holiday this week. Veteran's Day is this Friday, November 11 and we salute all of our Veterans for the service and sacrifices that they have given to our country. The Veterans Day National Ceremony is held every year at Arlington National Cemetery and this year the services begin at 11:00 am at the Tomb of the Unknown. If you have not had the opportunity to visit Arlington we encourage you to make the trip - it is one of the most reverent and honored historical sites in our country. Not only do our thoughts and prayers go out to all of the Veterans reading this weekend, but also to all of the men and women still serving bravely in our armed services. Happy Veteran's Day to you all.
Honorable Regards,

John, Lee Ann, Tressa, Jennifer and Amanda on behalf of the farm families of U.S. Wellness Meats
Toll Free: (877) 383-0051
Direct Line: (573) 767-9040
Fax Number: (573) 767-5475
Email: eathealthy@grasslandbeef.com
URL: www.uswellnessmeats.com





Inventory Updates
The following items restocked:
They're Back:
Dr. Eric Serrano MD, MS, BC
Question and Answer Column
Hello Dr. Serrano,
As always, first want to say thank you to you and the US Wellness team! What an awesome resource and support you guys offer to us. I am grateful!

I am wondering what you know about Intermittent Fasting. Have you read The Warrior Diet by Ori Hofmekler and if so what do you think about it? And what advice would you offer a woman who has cellulite? What in the world is it?!?!?!? Is it actually gut related from the lymph tissue in the gut lining? HELP!

Jami
_____________________________________
Dear Jami,
Yes, I have read it because I try to read a book a month and if I don't know more today than I knew yesterday then I am getting dumber.
Now seriously, fasting is one of the most important tools in medicine, especially when the patient has abdominal pain or has symptoms of nausea and vomiting, fasting is the best medicine. I know you are not asking if the person is sick, but if a normal person will benefit from fasting occasionally and the answer again is a redundant yes. Now, I don't agree with some of the fasting in the books you mention and some of the diets, because I already have made so many mistakes with my patients and clients that I have learned that nothing in medicine or health seems to be what it is and when you think you have an answer, you come up with another question.
I have used fasting myself and with healthy patients, for weight loss, health, and spiritual reasons because even the Bible discusses fasting as a form of purification. My fasting is a little different in the sense that I use free form amino acids with water every four hours and my strength and my conditioning actually improve. However I don't do it when I am stressed, or in training for a competition but when I am able to dedicate the necessary time to get in shape with the right amount of exercise, sleep and rest.
I don't believe in going on extended periods of fasting but I think if you fast for two to three days once every three months it will do wonders for you. If you are doing it for personal reasons and composition changes in your lean body mass or if for health purposes then I might go longer, and might add other things besides amino acids. But, I would stay away from proteins and carbohydrates and only use vegetables and fats, which will be another type of fasting.
In summary there are many ways of fasting, and you can use them depending on what you want to achieve. I do recommend them but not at the level of Ori.
For a person with a lot of cellulite then I would use the fasting with amino acids, MR and MS in combination with vegetables, very low caloric days with very high intake of fats and free form amino acids. It will work wonders, again making sure the person is healthy and can handle three days of fasting with amino acids, and some vegetables and broths, then loading the system with lots of food, mostly proteins and fats with a good multivitamin and fat supplement.

Good Luck!
Dr. Serrano
________________________________________
This is a friendly reminder to email health and wellness questions to
eathealthy@grasslandbeef.com
for the
Dr. Eric Serrano M.D.
question and answer series. Dr. Serrano is an M.D. with advanced degrees in nutrition, kinesiology and wellness.
Answers will appear in future U.S. Wellness Newsletters or News Alerts under your first name only.
Dr. Serrano has been so kind to offer his expertise to answer literally any question related to health and wellness involving grass-fed meats. Dr. Serrano has a wealth of knowledge from both his farm background and 15 years of clinical experience. This includes working with a number of world class athletes and a large local family practice in Ohio.
Dr. Eric Serrano M.D.
475 North Hill Road
Pickerington, OH 43147-1157
Email Questions To: eathealthy@grasslandbeef.com
Dr. Jeffrey A. Morrison, MD

Will Your Supplements Kill You?
By: Dr. Jeffrey A. Morrison


Over the last few weeks a great deal of media attention has been focused squarely on the supplement industry as two separate studies published in prestigious medical journals called into question the safety of supplements.
Now numerous news broadcasts have raised the question; should you stop taking supplements?
I've reviewed these articles and I'd like to share with you what they actually say and what you should do about taking your supplements.
The first study from the Archives of Internal Medicine examined data from over 38,000 women in the Iowa women's health study. Its conclusion was that taking supplements such as a multivitamin or iron might increase the risk of death. One key statistic they used to arrive at this conclusion was that 41% of women taking a multivitamin died by 2008 and 40% of women who didn't take a multivitamin died in the same time frame. I don't regard this difference as statistically significant, meaning the outcome could be by chance.
Also, the mention of increased deaths with the use of iron supplements in the study population, was not surprising or new information. It is well known to nutritionists and healthcare providers that iron should not be given to women that are not having menstrual cycles, because iron leads to oxidative stress (early aging of cells). Conversely, women that do have a regular menstrual cycle frequently develop iron deficiency and require iron supplements to prevent anemia.
The data used to arrive at the statistics was collected only three times over the course of nineteen years, leaving a heavy reliance on the individual's recall to complete the forms. There was no differentiation between types or quality of the vitamins and the researchers had no way of validating whether the data was accurate or reliable.
As I see it, the study reinforces the need for people to work with a qualified healthcare provider who can do appropriate blood tests to determine if a nutritional deficiency exists and then develop a plan on how to supplement it. Because the study was poorly controlled and not statistically significant, there is no reason to suspect that taking a multivitamin will increase the risk of death, as long as it is free of iron...

Read More...


______________________________

Jeffrey A. Morrison, M.D. is a practicing physician, founder of The Morrison Center, an award-winning author of Cleanse Your Body, Clear Your Mind, and a leader in the field of Integrative Medicine. Visit www.morrisonhealth.com to follow him on Twitter, become a fan on Facebook, and watch his videos on YouTube.

______________________________
Featured Recipe
Bison Stew


It's that time of year again and we are ready to enjoy hearty stews, roasts and chili! We're starting the warm-weather cooking season out with this zesty grass-fed bison stew courtesy of our friends at the Primal Palate. Find more paleo-friendly recipes in their new cookbook - Make It Paleo!


2 pounds bison stew meat
1 quart beef broth
2 cups chopped celery, plus one cup celery greens
1 large onion, chopped
1 head cauliflower, chopped
Salt and pepper to taste
1 tablespoon coconut oi
One bunch each, fresh rosemary and thyme
Directions:

In a cast iron skillet, brown bison stew meat on all sides in coconut oil.
Transfer seared bison meat into a large soup pot.
Place chopped onion and celery into the pot with the bison.
Pour beef broth over meat.
Season liberally with salt and pepper.
Place herbs and celery greens into the pot, and turn burner onto medium heat.
Bring stew to a boil, stirring often.
Once stew comes to a boil, turn heat down to low, and cover with a lid.
Simmer stew for 6-8 hours, adding the chopped cauliflower for the last hour of cooking.
__________________________________
Customer Feedback
Dear US Wellness,
Who would have known the health impact from the pH of the forage animal's first stomach...without someone like yourselves to point it out.
I'm a big believer in "terrain" as an indicator of health. Often, I grow my own wheatgrass, so I think grass-fed beef is the next logical progression.
We have been very satisfied with the quality and taste of every product we have tried so far.
Keep it up!
DT
Aspen, CO
Wholesale Hello!
We are happy to introduce a new section in our News Alerts that will shine some light on a featured US Wellness Wholesale customer. We have many wholesale outlets around the country that many customers may not be aware of, so this is our chance to brag about them! If you are interested in becoming a US Wellness wholesaler, simply drop us an email at: eathealthy@grasslandbeef.com.
This week we're not focusing on just one wholesaler, but many, that are all dedicated to the same organization. The Weston A. Price Foundation is a group dedicated to the teachings and research of Dr. Weston A. Price, a dentist.

Dr. Price was a dentist who began to notice tooth decay in so many of his patients back in the 1920's and 30's. This prompted him on a world tour only to find native populations all over the world who were perfectly healthy on their traditional diets, until being introduced to more "civilized" diets. The results and findings he reported on were phenomenal. To this day, the Weston A. Price Foundation is teaching the benefits of nutrient-dense, unprocessed foods and sending their message all over the country through their many different local chapters.

We are so proud to be a source of nutrient-dense, whole food sources for Weston A. Price chapters all over the country. They are true believers in the health benefits of grass-fed organ meats and fats. We have many chapters that go in together to place large wholesale orders and everyone saves by buying in bulk. For more information on how to get involved in a local chapter or start a new one in your area, visit their website. For more information on our wholesale program or how you can save by buying in bulk simply drop us an email at: eathealthy@grasslandbeef.com.
US Wellness Farms - Northeast Missouri


Grazing shots from the last week in October on a sunny afternoon in Northeast Missouri.

US Wellness - Supporting Our Troops

As the war on terror continues to rage in the Middle East, we continue to follow and support our troops both at home and abroad who work daily to protect our freedom. Beginning in our 2011 News Alerts we will focus on different organizations and individuals who are making a difference in the lives of our American Soldiers.
In honor of Veteran's Day this week we decided to again feature one of our favorite military support organizations. Since the first wounded servicemen and women started coming home from Iraq and Afghanistan, the Wounded Warrior Project has been a light of hope welcoming them home and making sure all of their needs are met. They are not only healing physical wounds, but also the deep scars of post-traumatic stress disorder (PTSD). According to the WWP, for every one soldier killed in Operation Iraqi Freedom and Operation Enduring Freedom combined, seven are wounded.
Please take the time to visit the Wounded Warrior website to read some of their many success stories, and to see how many programs they have in place to help wounded warriors not only recover but adapt to life after the military by helping them with education and job training.
Change Customer Information

Need to change your contact or credit card information? Just click here. After opening, enter your email address and store password and you will be able to edit your customer file. If you have any issues contact us anytime.

To see your past order history click here.


About U.S. Wellness Meats
U.S. Wellness Meats was founded on
September 1st, 2000. Pasture management and meat science research originated in 1997.
The company office is located in Monticello, Missouri in Lewis County which joins the Mississippi River 140 miles North of St. Louis.
The company has branched from
beef products
into:
Grass-Fed Lamb
,
Compassionate Certified Pork
,
Poultry
,
Wild Caught Seafood
,
Grass-Fed Bison
,
Grass-Fed Butter
,
Raw Grass-Fed Cheese
,
Raw Honey
,
Gourmet Rabbit
,
Wholesale Packs
,
Nutraceuticals
,
Pre-Cooked Entrees
,
Snacks
, and
Pet Food
.
Confidentiality Guarantee

We at U.S. Wellness Meats do not sell, trade or give away any subscriber information. This isn't just an ethical commitment, it's also a legal one.

Copyright © 2009 by U.S. Wellness Meats. All rights reserved. The content, design and graphical elements of this newsletter are copyrighted. Please secure written permission of the author before copying or using this material. Address: eathealthy@grasslandbeef.com

Sincerely,

John Wood
U.S. Wellness Meats

Toll Free: (877) 383-0051

E-Mail: eathealthy@grasslandbeef.com
Phone: (877) 383-0051
On the web: http://www.uswellnessmeats.com