Dear John,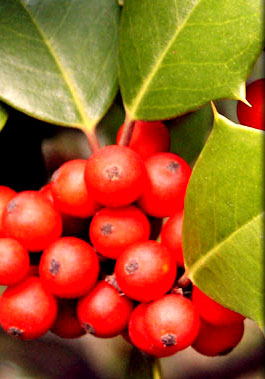 That time of year is quickly upon us again. We have had a chilly week here in Northeast Missouri and even saw a few flurries early in the week. It's a bit warmer this weekend and we've enjoyed a few sunny days. We are seeing more Christmas decorations going up and holiday shopping is in full swing. This is one of our favorite times of year and we look forward to making your holiday eating and shopping experiences as friendly as possible!

If you are looking for a centerpiece for your dinner table this holiday season, our new Sugar-Free Hams are back in stock and quickly climbing the best-seller list. We took the honey powder out of the recipe so the only ingredients are our pork and sea salt - no sweeteners, nitrates, nitrites, MSG or celery salt. For more information on our pork producers and processing steps, visit our pork blog page. If you are looking for more sugar-free dinner ideas, be sure to check out the Sugar-Free Options category online.

Here is your chance to win this week: George at Civilized Caveman is hosting another epic giveaway, valued at over $1500. The prizes include a Le Creuset set, a Royall Tailgater wood pellet grill, $250 worth of US Wellness grilling meats, and another $250 worth of PaleoTreats. There are lots of ways to get qualified to win, so head over to his blog now for all the info!

Congratulations to Lindy Pals who was the lucky winner of a Weston A. Price-inspired prize package from our latest blog contest! If you haven't already, sign up for our blog so you will be the first to know about new contests and giveaways.

We came across an interesting project this week: The Human Food Project has teamed up with a host of collaborators to start on the American Gut project, trying to learn more about how gut microbes affect our health. They need as many participants as possible and there are some perks to getting involved! Check out their website for all of the information - this is a project that will be very beneficial to our health and that of our children.

For a great stocking stuffer for anyone on your Christmas list, we highly suggest the Sockeye Salmon Oil. It is our featured volume discount item this week so the more you buy the more you save. This makes an excellent addition to anyone's diet, especially since the typical American is not getting enough heart-healthy omega-3 fatty acids in their diet. The only ingredient is pure wild-caught Sockeye Salmon oil harvested out of the icy waters of the northern Pacific.

Gift certificates are always great presents and let the recipient pick out exactly what they want! We'll mail you the gift certificate along with a brochure and ordering information, or we can email them for last minute gifts!

If you are looking for new recipe ideas for the holiday season we highly recommend visiting our Pinterest page. We are continually adding new recipes in every meat category - beef, bison, lamb, pork, poultry, rabbit, seafood, organ meats and even have a whole board dedicated to BACON!

If you plan on purchasing products for Christmas, please keep in mind that Wednesday, December 19 at 10:00 am CST is the ordering deadline for delivery before Christmas. We

will not

be able to ship Monday, December 24 or Tuesday, December 25 due to the holiday. We recommend ordering early as weather conditions this time of the year can sometimes complicate or delay deliveries!
Holiday Regards,
John, Lee Ann, Tressa, Jennifer, Amanda and Laura on behalf of the farm families of U.S. Wellness Meats





Inventory Updates

Back in Stock:
New Items:
Arrival Notes:
Regular Pemmican bars, Honey and Cherry Free bars, and pails of each variety will restock on Monday afternoon, December 3rd. We apologize for the delay and appreciate your patience.
Recent Health News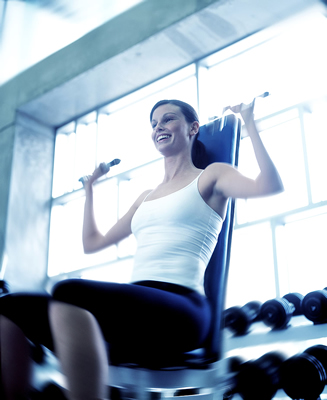 Low Muscle Strength in Adolescence Linked to Increased Risk of Early Death
Low muscle strength in adolescence is strongly associated with a greater risk of early death from several major causes, suggests a large study published on the
British Medical Journal
website.
The effect is similar to well established risk factors for early death like being overweight or having high blood pressure, leading the authors to call for young people, particularly those with very low strength, to engage in regular physical activity to boost their muscular fitness.
High body mass index (BMI) and high blood pressure at a young age are known risk factors for premature death, but whether muscular strength in childhood or adolescence can predict mortality is unclear.
So a team of researchers, led by Professor Finn Rasmussen at the Karolinska Institutet in Sweden, tracked more than one million Swedish male adolescents aged 16 to 19 years over a period of 24 years.
Participants underwent three reliable muscular strength tests at the start of the study (knee extension strength, handgrip strength and elbow flexion strength). BMI and blood pressure were also measured. Premature death was defined as death before age 55 years.
During the follow-up period, 26,145 participants (2.3% of the group) died. Suicide was the most common cause of death (22.3%) compared with cardiovascular diseases (7.8%) or cancer (14.9%).
High muscular strength was associated with a 20-35% lower risk of early death from any cause and also from cardiovascular diseases, independently of BMI or blood pressure. No association was seen with cancer deaths.
Stronger adolescents also had a 20-30% lower risk of early death from suicide and were up to 65% less likely to have any psychiatric diagnosis, such as schizophrenia and mood disorders. These results suggest that physically weaker individuals might be more mentally vulnerable, say the authors.
In contrast, male adolescents with the lowest level of muscular strength showed the greatest all-cause mortality and also the greatest mortality in cardiovascular disease and suicide before age 55 years.
Death rates from any cause (per 100,000 person years) ranged between 122.3 and 86.9 for weakest and strongest adolescents respectively. Rates for cardiovascular diseases were 9.5 and 5.6 and for suicide were 24.6 and 16.9.
The authors say that low muscular strength in adolescents "is an emerging risk factor for major causes of death in young adulthood, such as suicide and cardiovascular diseases." The effect sizes of these associations "are similar to classic risk factors such as body mass index and blood pressure," they add.
They suggest that muscular strength tests, in particular handgrip strength, could be assessed with good reliability in almost any place, including clinical settings, schools and workplaces.
They also support the need for regular physical activity in childhood and adolescence, saying: "People at increased risk of long term mortality, because of lower muscular strength, should be encouraged to engage in exercise programmes and other forms of physical activity."

BMJ-British Medical Journal. "Low muscle strength in adolescence linked to increased risk of early death." ScienceDaily, 20 Nov. 2012. Web. 26 Nov. 2012.

Ask the Doctor - Question & Answer Series

Dear Dr. Serrano, I've been reading about cumin possibly helping prevent Alzheimer's. What is the link? And do you think there is any truth to it?Best,Dave E.
________________________________

Dear Dave,
I think that Alzheimer's is a inflammatory condition and curcumin is a very powerful anti-inflammatory and if you have the right curcumin supplement it can make a difference. Make sure you stay away from chemicals and toxins, eat a diet that is organic, and consume good fats including
fish oils
, MCT, and
olive oil
.
Thank You,
Dr. Serrano
___________________________________


This is a friendly reminder to email health and wellness questions on any topic to eathealthy@grasslandbeef.com for the Dr. Serrano question and answer series. Answers will appear in future issues of the weekly newsletter under your first name only. Dr. Serrano has been so kind to offer his expertise to any question involving health and wellness. Dr. Serrano has advanced degrees in nutrition, kinesiology and wellness and has a wealth of knowledge from both his farm background, 15 years of clinical experience, and as an award-winning professor at Ohio State Medical School. Dr. Serrano has an outstanding family practice on the outskirts of Columbus, Ohio and works with a select group of professional athletes.
Recipe Corner
Scallop BLT

Ingredients (Serves 4):
Salt and pepper
Wondra flour
1 head bok choi
1 small heirloom tomato
2 slices of bacon
Honey Mustard Glaze (below)
Herb Mayonnaise (below)
Honey Mustard Glaze:
2 tbsp mustard

1 tbsp brewed coffee

2 tsp maple syrup

1 tsp smoked paprika

1/2 tsp cinnamon
Directions:
This glaze and method for cooking bacon can really be used any time you make bacon. It's so easy and gives the bacon an extra little kick that will surprise you.
Mix ingredients together in a small bowl.
Arrange bacon on a baking sheet lined with foil.
Using a pastry brush, apply glaze to one side of the bacon. Cover with foil and weigh down using a second, smaller baking sheet or flat-bottomed oven safe pan.
Bake at 450° for 10-15 minutes until golden brown. Cut into 1×1 inch pieces.
Herb Mayonnaise:
1 egg yolk
1 tbsp Dijon
1 cup Canola oil
1 tsp lemon juice
Salt and pepper
1 tsp fresh oregano, chopped
1 tsp fresh thyme, chopped
1 tsp smoked paprika
1/2 tsp celery seed
1/2 tsp cumin
Directions:
Put egg yolk and Dijon into a medium sized bowl. Slowly whisk in oil until you have created an emulsion - don't add the oil too fast, or the emulsion could break.
Add remaining ingredients to taste.
For the Bite:
Set a pot of water to boil on the stove for the bok choi. For this bite, it's best to blanch the bok choi so that the leaves are softened and easier to work with. Blanching the greens in salt water will also help retain their vibrant green color. We used large bok choi and removed the stems. The leaves only take a second to blanch - you want to keep a little crispness to them. Dip them into the boiling water, wait a second, and then put them straight into a bowl of ice water.
While the water is heating, prepare the bacon and bake.
In the meantime, cook the scallop. Heat a small pan on high heat. Oil pan with canola oil and heat until nearly smoking. Sprinkle scallop with salt and pepper, and dust the top of the scallop with a thin coating of Wondra flour. Sear the scallop on the floured side until golden brown, about a minute. Flip when golden and cook for another minute. Add a tablespoon of butter to the pan and baste the scallop to finish cooking and give it some extra buttery flavor. Let scallop rest for at least 30 seconds before cutting it in half.
When all the components are ready, assemble the bite. Halve the scallop and layer the bok choi, tomato and bacon. Slather top half of scallop with the herb mayo and serve
___________________________________
Recipe and photo compliments of Bite Sized, a unique blog dedicated to capturing all of the flavors of a meal in one bite. Check out their website for more recipe ideas and some very cool photos!
If you are a blogger or food artist and would like to see your recipes published simply email them to recipes@grasslandbeef.com.
Customer Feedback
Hello,

My Thanksgiving dinner included your petite ham. It was fabulous! Thank you for helping to make it an extra special day.

Katherine G.
Homer, AK



US Wellness Cattle - Northeast Missouri
These US Wellness cattle are moving to fresh pasture just after sunset on a chilly November evening.
Change Customer Information
Need to change your contact or credit card information? Just
click here
. After opening, enter your email address and store password and you will be able to edit your customer file. If you have any issues
contact us
anytime.
To see your past order history
click here
.

To unsubscribe from the email please scroll to the bottom of the page and click the SafeUnsubscribe link.
About U.S. Wellness Meats
U.S. Wellness Meats was founded on
September 1st, 2000. Pasture management and meat science research originated in 1997.
The company office is located in Monticello, Missouri in Lewis County which joins the Mississippi River 140 miles North of St. Louis.
The company has branched from
beef products
into:
Grass-Fed Lamb
,
Compassionate Certified Pork
,
Poultry
,
Wild Caught Seafood
,
Grass-Fed Bison
,
Grass-Fed Butter
,
Raw Grass-Fed Cheese
,
Raw Honey
,
Gourmet Rabbit
,
Wholesale Packs
,
Nutraceuticals
,
Pre-Cooked Entrees
,
Snacks
, and
Pet Food
.
Confidentiality Guarantee
We at U.S. Wellness Meats do not sell, trade or give away any subscriber information. This isn't just an ethical commitment, it's also a legal one.
Copyright © 2009 by U.S. Wellness Meats. All rights reserved. The content, design and graphical elements of this newsletter are copyrighted. Please secure written permission of the author before copying or using this material. Address:
Toll Free: (877) 383-0051
On Sale!
The following delicious sale items will expire at 10 PM CST Saturday December 1, 2012.
- 1.5 lbs
- 1.7 lbs (2 slabs)
- 1 lb
- 1 lb
- 180 softgels
- 1.25 lbs
- 1.25 lbs