Dear John,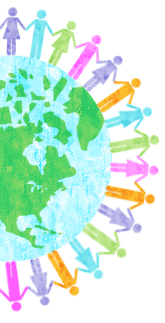 As we are about to recognize Earth Day tomorrow, April 22, we highly encourage you to get involved in one of the many local Earth Day celebrations taking place all over the country. After the significant drought of 2012, we are so grateful for the abundance of snow and rain we've received so far this year. Our lakes and streams are filling up once again, our pastures are finally green, and we are looking forward to warming temperatures.

Suspect you might have a gluten intolerance? Do some of your favorite foods consistently leave you with a stomachache? Not sure how to figure out the culprit? Author Chris Kresser explores the 50 Shades of Gluten Intolerance this week, and offers some very helpful advice on how to determine what is causing problems in your diet.

Dr. Serrano also addresses food sensitivities in the question-and-answer series below. If you have any diet, health, or lifestyle question please email us, and we'll post all answers under your first name only. If you are on an elimination diet and trying to address a food intolerance, we have a new Paleo section online featuring only gluten-free, paleo-friendly meat and snack items.

We are excited to share a fabulous new recipe in our recipe corner this week. Chef Russ Crandall of The Domestic Man tried a few of our new bison roasts, and sent us a traditional Swedish Stew recipe featuring the popular new Bison Chuck Roast. If you are looking for a very healthy dinner your whole family will love, you won't want to miss this one!

We took a look back in history this week as the 71st Anniversary Celebration was held for the famed Doolittle Raiders. This was the last public reunion for the 80 men who bravely bombed Tokyo in 1942 in B-25 bombers with no fuel to return to their aircraft carrier. They crash landed in Japan, China and Russia. Their one way mission sent a strong message to Japan and the rest of the world about the American spirit. Each year, these men gather to remember those who did not make it home, and to honor those that passed that year. There are four Airmen still with us and this was the last public anniversary gathering for the group, but their courageous actions will forever be remembered. We are ever grateful for their sacrifices, and for the sacrifices that our military heroes continue to make to protect our country.

When tragedy strikes here at home, it makes us even more appreciative of the powerful military guarding our borders. Please remember to keep all of those affected by the tragedy at the Boston Marathon and the explosion in West, Texas in your thoughts and prayers this week. We wish all of the wounded a speedy recovery and our hearts go out to everyone who has lost a loved one due to these terrible events.

Best Regards,
John, Lee Ann, Tressa, Jennifer, Amanda and Laura on behalf of the farm families of U.S. Wellness Meats





Recent Health News

Adult Generations of Today Are Less Healthy Than Their Counterparts of Previous Generations




Despite their greater life expectancy, the adults of today are less "metabolically" healthy than their counterparts of previous generations. That's the conclusion of a large cohort study from the Netherlands which compared generational shifts in a range of well established metabolic risk factors for cardiovascular disease. Assessing the trends, the investigators concluded that "the more recently born generations are doing worse," and warn "that the prevalence of metabolic risk factors and the lifelong exposure to them have increased and probably will continue to increase."
The study, reported today in the
European Journal of Preventive Cardiology
, analysed data on more than 6,000 individuals in the Doetinchem Cohort Study, which began in 1987-1991 with follow-up examinations after six, 11, and 16 years.(1,2) The principal risk factors measured were body weight, blood pressure, total cholesterol levels (for hypercholesterolaemia) and levels of high-density lipoprotein (HDL) cholesterol, which is considered "protective."
The subjects were stratified by sex and generation at baseline into ten-year age groups (20-29, 30-39, 40-49, and 50-59 years); the follow-up analyses aimed to determine whether one generation had a different risk profile from a generation born ten years earlier - what the investigators called a "generation shift."
Results showed that the prevalence of overweight, obesity, and hypertension increased with age in all generations, but in general the more recently born generations had a higher prevalence of these risk factors than generations born ten years earlier. For example, 40% of the males who were in their 30s at baseline were classified as overweight; 11 years later the prevalence of overweight among the second generation of men in their 30s had increased to 52% (a statistically significant generational shift). In women these unfavourable changes in weight were only evident between the most recently born generations, in which the prevalence of obesity doubled in just 10 years.
Other findings from the study included:
Unfavourable (and statistically significant) generation shifts in hypertension in both sexes between every consecutive generation (except for the two most recently born generations of men).
Unfavourable generation shifts in diabetes between three of the four generations of men, but not of women.
No generation shifts for hypercholesterolaemia, although favourable shifts in HDL cholesterol were only observed between the oldest two generations.
As for the overall picture, and based on the evidence of a "clear" shift in the prevalence of overweight and hypertension, the investigators emphasize that "the more recently born adult generations are doing worse than their predecessors." Evidence to explain the changes is not clear, they add, but note studies reporting an increase in physical inactivity.
What do the findings mean for public health? First author Gerben Hulsegge from the Dutch National Institute for Public Health and the Environment emphasizes the impact of obesity at a younger age. "For example," he explains, "the prevalence of obesity in our youngest generation of men and women at the mean age of 40 is similar to that of our oldest generation at the mean age of 55. This means that this younger generation is '15 years ahead' of the older generation and will be exposed to their obesity for a longer time. So our study firstly highlights the need for a healthy body weight - by encouraging increased physical activity and balanced diet, particularly among the younger generations.
"The findings also mean that, because the prevalence of smoking in high-income countries is decreasing, we are likely to see a shift in non-communicable disease from smoking-related diseases such as lung cancer to obesity-related diseases such as diabetes. This decrease in smoking prevalence and improved quality of health care are now important driving forces behind the greater life expectancy of younger generations, and it's likely that in the near future life expectancy will continue to rise - but it's also possible that in the more distant future, as a result of our current trends in obesity, the rate of increase in life expectancy may well slow down, although it's difficult to speculate about that."
European Society of Cardiology (ESC). "Adult generations of today are less healthy than their counterparts of previous generations." ScienceDaily, 10 Apr. 2013. Web. 11 Apr. 2013.



Ask the Doctor

Dr. Serrano,
Since January, I have attempted to give up those foods that I discovered I'm sensitive to which are casein and both egg whites and yolks. For roughly three years, I have also mostly been gluten free. I am having a very difficult time eating allergy free 100% of the time. Recently, I tried to reintroduce eggs but haven't had good results. My question to you is, is it possible to heal one's gut if one occasionally eats the sensitive foods? I have been incorporating probiotics, fermented foods, and glutamine. Glutamine, however, does not always seem to agree with my system! Everything I've read, thus far, suggests that you must completely abstain from the sensitive foods. Please help as I'm really struggling with this path I'm now on.

Regards,
Joy
_________________________________________


Joy,

Congratulations on your commitment to a healthy organic lifestyle which will bring you a healthier and more productive life.

You do not tell me how did you find out you were allergic to these foods - did you do it through the elimination diet, blood tests or skin test?

If you don't know exactly how allergic or reactive you are then you must eliminate the foods for three months, no cheating at all, that way your allergic reaction or reactivity will decrease.

If you ask me why three months? I will tell you it is based on my clinical experience and the patients' results.

You can heal your gut, but you must also be aware of bacteria overgrowth, lack of enzymes, yeast infection, too many carbohydrates, and food intolerance's, which are different from allergies.

Joy, eliminate the foods that bring your symptoms for three months then add one food per week, but only one day a week that is all, you will find out which one is the most reactive and which one you can have more often.

Good Luck!
Dr. Eric Serrano
_________________________________________


Have a questions?
Email
any health and wellness questions for the Dr. Serrano question and answer series. Answers will appear in future issues of the weekly newsletter under your first name only. Dr. Serrano has been so kind to offer his expertise to any question involving health and wellness.
Dr. Serrano has advanced degrees in nutrition, kinesiology and wellness and has a wealth of knowledge from both his farm background, 15 years of clinical experience, and as an award-winning professor at Ohio State Medical School. Dr. Serrano has an outstanding family practice on the outskirts of Columbus, Ohio and works with a select group of professional athletes.
Recipe Corner
Swedish Stew (Kalops)
Ingredients:
2 lbs chuck roast (beef, bison, reindeer), sliced into 1" chunks
1/4 tsp each salt and pepper
2 tbsp ghee or coconut oil
2 yellow onions, diced
2 cloves garlic, diced
1/2 tsp ground allspice (~10 whole berries, ground)
3 bay leaves
4 cups beef broth
4 carrots, peeled and cut into 1" pieces
4 russet potatoes, peeled and cut into 1 1/2" chunks
1 tsp fresh parsley, chopped
pickled beets as accompaniment
Directions:
To prepare your meat, slice it into 1" chunks, and season it with the little salt and pepper.
Preheat your oven to 325 degrees. Warm a dutch oven on medium/high heat with ghee/oil added, about three minutes. Add the roast and brown, in batches (it took me three batches total), being careful not to overcrowd the dutch oven. Should take about six minutes per batch. Remove and set the browned meat aside.
Add the diced onion, and lower the heat to medium - sauté until softened and translucent, about five minutes.
At this point, add the garlic and sauté for another minute, then return the meat (and its juices) to the dutch oven. Add the allspice, bay leaves, and stir in enough beef broth to mostly cover the meat, about four cups.
Cover the dutch oven and put it in the oven for 1 1/2 hours, or until the meat is soft. After an hour, add the carrots.
While the meat is cooking, peel and slice the potatoes, then put them in a pot with cold water. Bring to a boil, reduce heat to medium and simmer until easily pierced with a fork, about eight minutes. Technically you could do this at any point in the process, but I preferred to do it right before the meat was ready, so they were still warm when I plated everything.
Remove the meat and carrots and put them somewhere that retains heat (I like to stick them in the microwave). Also remove and discard the bay leaves.
Put the dutch oven on the stove and reduce the liquid on med/high heat, until about half of it has reduced - should take about five minutes. Next, chop up a couple of your cooked potato pieces (I used about half a potato) and add it to the liquid. Lastly, using an immersion blender, blend the liquid/onions/potatoes. Wah-lah! Instant thick stew, without having to use anything silly like flour (which is usually used).
Return the meat and carrots to the stew, and stir in the fresh chopped parsley. Add salt and pepper to taste.
Serve with potatoes and pickled beets.
___________________________________
Recipe and photo courtesy of our friend Russ Crandall at The Domestic Man, a fantastic site featuring traditional recipes with a modern twist.
If you are a blogger or food artist and would like to see your recipes published simply email them to recipes@grasslandbeef.com.
US Wellness Lamb - Missouri Spring Pastures
Our lambs are enjoying fresh green grass in central Missouri!
Change Customer Information
Need to change your contact or credit card information? Just
click here
. After opening, enter your email address and store password and you will be able to edit your customer file. If you have any issues
contact us
anytime.
To see your past order history
click here
.

To unsubscribe from the email please scroll to the bottom of the page and click the SafeUnsubscribe link.
About U.S. Wellness Meats
U.S. Wellness Meats was founded on
September 1st, 2000. Pasture management and meat science research originated in 1997.
The company office is located in Monticello, Missouri in Lewis County which joins the Mississippi River 140 miles North of St. Louis.
The company has branched from
beef products
into:
Grass-Fed Lamb
,
Pork
,
Poultry
,
Wild Caught Seafood
,
Grass-Fed Bison
,
Grass-Fed Butter
,
Raw Grass-Fed Cheese
,
Raw Honey
,
Gourmet Rabbit
,
Pre-Cooked Entrees
,
Snacks
, and
Pet Food
.
Confidentiality Guarantee
We at U.S. Wellness Meats do not sell, trade or give away any subscriber information. This isn't just an ethical commitment, it's also a legal one.
Copyright © 2009 by U.S. Wellness Meats. All rights reserved. The content, design and graphical elements of this newsletter are copyrighted. Please secure written permission of the author before copying or using this material. Address:
Toll Free: (877) 383-0051