Dear John,
We have made it over a month since the new year - how is your diet doing? Are you eating breakfast? Snacking throughout the day with healthy snacks? Getting enough water? If your diet is needing a boost, check out some of the most common diet mistakes - and how to avoid them.

What determines a great meal? Usually by the first bite you can tell, which is why we are so excited to feature the husband and wife duo of Bite Sized as our feature chefs this month. Jonathan and Jessica Meter sat down to answer some in-depth cooking questions and shared some delicious recipes with us. Be sure to check out their recipe page for unique twists on staple meats that lead to a delicious first bite...and an amazing meal.

A rare delicacy is on sale this week. Beef Tongue sounds scary, but it is a very tender cut and there are numerous recipes to use that will bring out the deep flavor. One of our personal favorites is the Beef Tongue Taco Bites from the Food Lover's Kitchen. Or check out our Organ Recipes Board on Pinterest for several more ideas! If you want to stick with something more traditional, the Beef Short Ribs are also on sale, and you can stock up and save on the very popular Petite Sirloins this week by taking advantage of the volume discount!

We are excited to feature a delicious recipe with a new twist on ground turkey from Slim Palate this week. Author of this blog, Joshua Weissman, has a very inspiring story about how the paleo diet has changed his life at a very young age. Be sure to check out the recipe below, and his blog for more unique grain-free recipes with gorgeous photography!

Thanks to everyone who participated in our Valentine's Day giveaway - with a special thanks to Eating Evolved who provided the chocolate truffles! Lucky winner Holly B. will be enjoying a special Valentine's Day dinner this year - thanks again to everyone who commented. Stay tuned to our blog for more ways to win. We hope that everyone has a happy Valentine's Day this week!

Due to growing demand, our packing facility is in the process of expanding the shipping freezer. This will allow more storage and give our packing crew some much needed room! In the meantime, we appreciate your patience as this project has caused some shipping delays, but should be completed by the end of the month.

If you haven't visited us on Facebook yet, you are missing out! We post daily about the latest happenings here at US Wellness. By following, you'll be the first to know about new sales, restocks, special recipes, and giveaways!
Valentine's Day Regards,
John, Lee Ann, Tressa, Jennifer, Amanda and Laura on behalf of the farm families of U.S. Wellness Meats





Inventory Updates

Back in Stock:
*Beef Tallow is scheduled to restock on Monday, February 11*
Recent Health News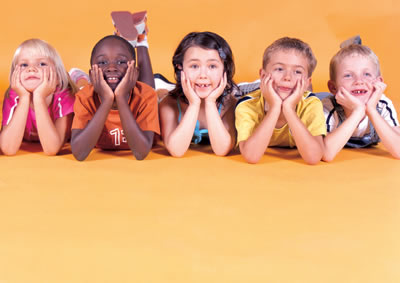 Obesity May Increase Risk of Multiple Sclerosis in Children and Teens



Being obese may increase the risk of developing multiple sclerosis (MS) in children and teenage girls, according to new research published in the January 30, 2013, online issue of
Neurology
, the medical journal of the American Academy of Neurology.

"Over the last 30 years, childhood obesity has tripled," said study author Annette Langer-Gould, MD, PhD, with the Kaiser Permanente Southern California Department of Research & Evaluation in Pasadena and a member of the American Academy of Neurology. "In our study, the risk of pediatric MS was highest among moderately and extremely obese teenage girls, suggesting that the rate of pediatric MS cases is likely to increase as the childhood obesity epidemic continues."

For the study, researchers identified 75 children and adolescents diagnosed with pediatric MS between the ages of 2 and 18. Body mass index (BMI) from before symptoms appeared was obtained. The children with MS were compared to 913,097 children who did not have MS. All participants were grouped into weight classes of normal weight, overweight, moderate obesity and extreme obesity. A total of 50.6 percent of the children with MS were overweight or obese, compared to 36.6 percent of the children who did not have MS.

The study found that the risk of developing MS was more than one and a half times higher for overweight girls than girls who were not overweight, nearly 1.8 times higher in moderately obese girls compared to girls of normal weight and nearly four times higher in extremely obese girls. The same association was not found in boys.

"Even though pediatric MS remains rare, our study suggests that parents or caregivers of obese teenagers should pay attention to symptoms such as tingling and numbness or limb weakness, and bring them to a doctor's attention," said Langer-Gould.



The study was supported by the National Institute of Diabetes and Digestive and Kidney Disorders, and Kaiser Permanente Direct Community Benefit Funds.



American Academy of Neurology (AAN). "Obesity may increase risk of multiple sclerosis in children and teens." ScienceDaily, 30 Jan. 2013. Web. 31 Jan. 2013.


Recipe Corner
Chipotle Dijon Turkey Meatballs
1 package ground turkey
1 teaspoon chipotle powder
1-2 garlic cloves minced finely
1 Tablespoon dijon mustard
1 Tablespoon dried cilantro
1 egg
2 Tablespoons fresh grated parmesan
1-2 whole limes
1 Tablespoon avocado oil
salt and pepper to taste
Directions:
Add egg to bowl and beat lightly.
Add the rest of ingredients excluding avocado oil and mix until fully combined.
Preheat pan over medium heat with avocado oil in it.
Roll into golf ball sized balls or larger if you wish and place to the side until all are prepared and rolled.
Add each ball to the pan and brown each side.
Cook until firm and are no longer pink on the inside.
Squeeze half of lime over the cooked meatballs and sprinkle a little bit of extra chipotle powder over each meatball and serve.
___________________________________
Recipe and photo courtesy of Joshua at Slim Palate who has an amazing story on health and weight loss. Be sure to visit his blog to be inspired!
If you are a blogger or food artist and would like to see your recipes published simply email them to recipes@grasslandbeef.com.
Customer Feedback
I am stationed with the US Army in Egypt and I ordered 30
of your Pemmican bars, they arrived in exactly a weeks time (that's a record!) and they are great! It is so tough to get quality nutrition he
re, I miss the option of grass-fed, safe meat; it was such a relief to finally have something that doesn't worry me as I eat it.

I appreciate your prompt shipping and the products th
at you produce, I hope that I can continue to purchase from you! I have been so happy with the first order that I just ordered several things for my wife and had them sent to our house, I can't wait to enjoy more of what you guys offer when I return to the States. Keep up the great work!!

Regards,
CW2 Brandon B.
US Wellness Beef - Tasmania Trip - January 2013

These stunning shots were taken on our trip to Tasmania last month.
These cattle are living in paradise! The lower picture highlights the two "Doughboys", which are a famous mariner landmark on the Northwest tip of Tasmania. The Doughboys are less than a mile from the clean air monitoring station that records the cleanest inhabited air in the world! Approximately 11,000 miles of open ocean between NW coast of Tasmania to Patagonia.
Change Customer Information
Need to change your contact or credit card information? Just
click here
. After opening, enter your email address and store password and you will be able to edit your customer file. If you have any issues
contact us
anytime.
To see your past order history
click here
.

To unsubscribe from the email please scroll to the bottom of the page and click the SafeUnsubscribe link.
About U.S. Wellness Meats
U.S. Wellness Meats was founded on
September 1st, 2000. Pasture management and meat science research originated in 1997.
The company office is located in Monticello, Missouri in Lewis County which joins the Mississippi River 140 miles North of St. Louis.
The company has branched from
beef products
into:
Grass-Fed Lamb
,
Pork
,
Poultry
,
Wild Caught Seafood
,
Grass-Fed Bison
,
Grass-Fed Butter
,
Raw Grass-Fed Cheese
,
Raw Honey
,
Gourmet Rabbit
,
Pre-Cooked Entrees
,
Snacks
, and
Pet Food
.
Confidentiality Guarantee
We at U.S. Wellness Meats do not sell, trade or give away any subscriber information. This isn't just an ethical commitment, it's also a legal one.
Copyright © 2009 by U.S. Wellness Meats. All rights reserved. The content, design and graphical elements of this newsletter are copyrighted. Please secure written permission of the author before copying or using this material. Address:
Toll Free: (877) 383-0051