Dear John,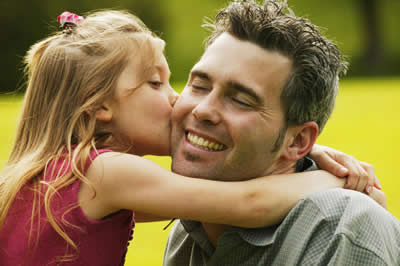 Happy Father's Day to all of the Dads reading today! We hope you have a happy and blessed Father's Day weekend.
Things have finally heated up here in Missouri this week. Temperatures have been hot and the sun is out. This is a welcome change after all the rain we've been plagued with over the last several months. Our rivers and lakes are finally back at normal levels.
We have exciting recipe news to share this week. Our popular
Hickory Smoked Beef Brisket
recipe has been revamped to completely remove the sugar. After many taste tests we think it's even better than before. New ingredient list is simple: brisket, sea salt, pepper. For more choices without any sugar or sweeteners, see our
Sugar Free Options
.
Some of our most popular products here at US Wellness are the unusual ones, like organs, bones, fat, etc - things that you won't find at your normal meat counter. We are happy to be a clean source of healthy organs, so we routinely get questions from first-time customers about how to prepare these rarities. Author Stan Fishman recently shared an excellent recipe for beef cheeks, which you can find on
our blog
. Our recipe section online is also a great resource to find recipes for unique items such as
beef heart
,
beef liver
,
chicken liver
,
oxtails
, and even
tallow soap
. We also have a whole board dedicated to organ meat recipes on
Pinterest
. If you have a recipe to share please
let us know
!
Congratulations to Christin S. who is the lucky winner of our
Griddle & Grub Giveaway
! She will be receiving a cast iron griddle courtesy of
Lodge Cast Iron
, as well as a specialty meat package full of grilling favorites. Stay tuned to
Facebook
,
Twitter
and
our blog
for more ways to win!
Looking for a high quality whey protein powder? Look no further. Our
Vital Whey Protein
is sourced from 100% grass-fed and grass-finished cows, which is a real rarity to find. Whey protein is a great post-workout drink, and is a delicious addition to any fruit smoothie. If you haven't given it a try yet, now is a great time as the
Natural Cocoa Whey
is
on sale
this week only.
The first day of Summer falls on Friday this week, and we hope everyone's summer season is off to a beautiful start!

Warm Regards,
John, Lee Ann, Tressa, Jennifer, Amanda and Laura on behalf of the farm families of U.S. Wellness Meats





Inventory Updates

Back in Stock:
Now Sugar-Free!
Upcoming Grassfed Exchange Event

Who: Grass-fed Producers and Interested Consumers
When: August 20-22, 2013
Where: Bismarck, ND
Why: Learn what is happening in the grass-fed beef industry, and how producers are adapting to supply a growing consumer market.
The Grassfed Exchange is a unique gathering of the leading grass-fed producers and interested consumers who are driving the grass-fed market. There is truly something here for everyone. Enjoy a full day of pasture tours and two full days of presentations from some of the leaders in this industry. Check out the full schedule on their website, and be sure to register before July 29, 2013 for discounted pricing. We are offering a 20% discount to the first 25 readers to use on their registration! Simply type in promo code: Grassfed to save 20%!
There are also opportunities to
exhibit
or
advertise
at the Grassfed Exchange, this will give you access to some of the top producers in the market today.
Several of our producers have been involved with the Grassfed Exchange for many years, and will be in attendance in August and happy to answer any questions you might have about our operations. We look forward to seeing you there!

Recent Health News


Are Smartphones Disrupting Your Sleep?



Smartphones and tablets can make for sleep-disrupting bedfellows. One cause is believed to be the bright light-emitting diodes that allow the use of mobile devices in dimly lit rooms; the light exposure can interfere with melatonin, a hormone that helps control the natural sleep-wake cycle. But there may be a way to check your mobile device in bed and still get a good night's sleep. A Mayo Clinic study suggests dimming the smartphone or tablet brightness settings and holding the device at least 14 inches from your face while using it will reduce its potential to interfere with melatonin and impede sleep.
The research was among Mayo Clinic studies being presented at SLEEP 2013, the Associated Professional Sleep Societies annual meeting in Baltimore.


"In the old days people would go to bed and read a book. Well, much more commonly people go to bed and they have their tablet on which they read a book or they read a newspaper or they're looking at material. The problem is it's a lit device, and how problematic is the light source from the mobile device?" says co-author Lois Krahn, M.D., a psychiatrist and sleep expert at Mayo Clinic in Scottsdale, Ariz.


"There's a lot of concern about using mobile devices and that prompted me to wonder, are they always a negative factor for sleep?" Dr. Krahn says. "We found that only at the highest setting was the light over a conservative threshold that might affect melatonin levels. If it's at the mid setting or at a low setting it's bright enough to use."


In the study, researchers experimented with two tablets and a smartphone in a dark room, using a meter on its most sensitive setting to measure the light the devices emitted at various settings when held various distances from a person's face. They discovered that when brightness settings were lowered and the devices were held just over a foot from a user's face, it reduced the risk that the light would be bright enough to suppress melatonin secretion and disrupt sleep.


Other Mayo research presented at the conference includes the finding that some sleep apnea patients may not need annual follow-up visits. Patients with obstructive sleep apnea being treated with positive airway pressure are less likely to need a yearly check-up.


The researchers suggest developing a screening tool to assess which of these patients need annual follow-up visits.


Limiting annual visits to the obstructive sleep apnea patients who truly need them will reduce resource use and improve quality of care and patient satisfaction, says co-author Kannan Ramar, MBBS., M.D., a pulmonary and critical care physician with the Mayo Clinic Center for Sleep Medicine in Rochester, Minn.



Mayo Clinic. "Are smartphones disrupting your sleep?." ScienceDaily, 3 Jun. 2013. Web. 4 Jun. 2013.


Ask the Doctor

Dr. Serrano,
I have a fairly bad allergy to nickel...to the extent that the nickel present in many foods affects me. I have been following a low-nickel diet, which limits much of what I eat to meats, dairy, eggs, a fair amount of fruits and veggies. I have to pretty much avoid most grains, legumes, soy, and therefore most processed foods (blessing in disguise?).

So, my question is this...do you happen to know if industrial meats contain a higher amount of nickel (by virtue of their grain diets) than what might be normally present? I am pretty much sold on the grass-fed meats already, but wondered about the nickel. I just can't find much information on how/where nickel accumulates in various foods, and if the nickel can build up in animal tissue from its own diet.

Any insight would be AMAZING!
Thank you much,

Kim G.


_________________________________________


Kim,

Nickel is thought to be one of the most prevalent contact allergens. Researchers estimate that about 5-10% of the population in the industrialized world is allergic to nickel on contact, and that figure reaches 10-20% in young women, who are more likely to be exposed to the metal in jewelery - particularly earrings and other piercings - that contain the metal. In addition they found one receptor in humans for this condition.

I took the liberty to send you one of

my papers

that will explain nicely how to avoid this, I hope you enjoy it.

Good Luck,


Dr. Eric Serrano

_________________________________________



Have a questions?

Email

any health and wellness questions for the Dr. Serrano question and answer series. Answers will appear in future issues of the weekly newsletter under your first name only. Dr. Serrano has been so kind to offer his expertise to any question involving health and wellness.




Dr. Serrano has advanced degrees in nutrition, kinesiology and wellness and has a wealth of knowledge from both his farm background, 15 years of clinical experience, and as an award-winning professor at Ohio State Medical School. Dr. Serrano has an outstanding family practice on the outskirts of Columbus, Ohio and works with a select group of professional athletes.

td>
Recipe Corner
Gluten-Free, Grain-Free Beef Ravioli
Ingredients:
1 pkg Cappello's fresh lasagna sheets (12oz)
3 cups (24oz) Superior Spaghetti Sauce or similar
1/2 onion, blended
2 cloves garlic, minced
1 tbsp fresh parsley
1/2 tsp each salt and pepper
1 tsp olive oil
1 lb ground beef
1/2 cup heavy cream
1/2 tsp ground nutmeg
1 tbsp parmesan cheese
2 tbsp butter
Directions:
If you're using spaghetti sauce from a jar (or leftovers in the fridge), pour it into a pot and let it warm on low as you get the raviolis ready.

In a blender or processor (or my favorite, a Magic Bullet), blend the onion, garlic, parsley, salt and pepper.

In a stock pot, heat the oil on medium heat, then add the blended ingredients. Simmer for about four minutes, stirring frequently. It's important to use a stock pot when making the beef because we're trying to get a finely-minced ground beef, since clumps won't be very appealing in ravioli. Using a stockpot will keep moisture from escaping, and moisture will help keep the beef from clumping.

Stir in the beef, nutmeg, and cream and reduce the heat to med/low. Stirring (as opposed to pounding or mashing) will also help the beef remain clump-free. Continue to stir as the beef slowly cooks, it should take about 15 minutes.

Near the fifteen-minute-mark, the cream will have evaporated and the beef will be ready. Stir in 1 tbsp of parmesan cheese and remove from heat.

Drain the meat of most of its fat and set aside. It'll look a little boring at this point, but that's a good thing - it's just one small piece of a larger project!

Gently wet two of the lasagna sheets and set them on a cutting board. Place four 1-tbsp clumps of the beef onto one sheet.

Cover the sheet with the other sheet, and gently press it down around the beef with your fingers to remove any trapped air. Using a ravioli press or a pizza cutter, cut out your ravioli.

Repeat this process with your other lasagna sheets - you should end up with 15 or 16 raviolis. (Quick tip: slice your leftover lasagna sheets into strips and use as fresh pasta!)

Let's take a second and give your spaghetti sauce some love. In order to get that signature Chef Boyardee consistency, I used an immersion blender to get rid of the chunks. You'll also end up with quite a bit of leftover beef filling - stir it into your spaghetti sauce. Okay, back to your raviolis.

Warm the butter in a large skillet on med/low heat for a couple minutes, then add the ravioli. Toast on each side, about two mins per side, until nice and browned.

Pour on the sauce, and bring to a simmer for a minute or two.

Serve with a little parmesan cheese sprinkled on top.
___________________________________
Recipe courtesy of our good friend Russ at The Domestic Man. He can turn any traditional favorite into a gluten-free masterpiece. Visit his website for more paleo-friendly recipes.
If you are a blogger or food artist and would like to see your recipes published simply email us.
Customer Feedback
US Wellness Cattle - June Grazing
We're loving the tall grass!
Change Customer Information
Need to change your contact or credit card information? Just
click here
. After opening, enter your email address and store password and you will be able to edit your customer file. If you have any issues
contact us
anytime.
To see your past order history
click here
.

To unsubscribe from the email please scroll to the bottom of the page and click the SafeUnsubscribe link.
About U.S. Wellness Meats
U.S. Wellness Meats was founded on
September 1st, 2000. Pasture management and meat science research originated in 1997.
The company office is located in Monticello, Missouri in Lewis County which joins the Mississippi River 140 miles North of St. Louis.
The company has branched from
beef products
into:
Grass-Fed Lamb
,
Pork
,
Poultry
,
Wild Caught Seafood
,
Grass-Fed Bison
,
Grass-Fed Butter
,
Raw Grass-Fed Cheese
,
Raw Honey
,
Gourmet Rabbit
,
Pre-Cooked Entrees
,
Snacks
, and
Pet Food
.
Confidentiality Guarantee
We at U.S. Wellness Meats do not sell, trade or give away any subscriber information. This isn't just an ethical commitment, it's also a legal one.
Copyright © 2009 by U.S. Wellness Meats. All rights reserved. The content, design and graphical elements of this newsletter are copyrighted. Please secure written permission of the author before copying or using this material. Address:
Toll Free: (877) 383-0051