Dear John,
Another holiday has completely snuck up on us. Easter is next Sunday, March 31. It seems that spring has taken its time this year, but we are excited for this spring holiday and are hopeful for some warmer spring weather soon!

To help with your menu planning we have some traditional Easter favorites in stock and ready to ship:
To ensure your Easter order arrives on time, be sure to have your order placed by 10:00 am CST on Wednesday, March 27.
If you've never prepared lamb before, see our recipe section below for a beautiful Roasted Leg of Lamb recipe courtesy of our feature chef, Joshua Weissman of Slim Palate. Now is a great time to treat your family to lamb chops - our tasty Lamb Rib Chops are on sale this week. Each bone-in chop is packed with rich flavor and is a cut your family will request again and again!

For more recipe ideas sure to please your holiday guests, visit us on Pinterest for hundreds of recipes & photos.
The gluten-free diet is gaining popularity all over the country as more and more American are testing positive for a gluten-intolerance or gluten allergy. But what does this really mean? A new book that we highly recommend is "Lose the Gluten, Lose Your Gut. Ditch the Grain, Save Your Brain." authored by Drs. Thomas & Stephanie Chaney. This handbook explains exactly what gluten is, and how it may be leading to some of the worst diseases affecting our culture today, and what you can do to prevent them. One of the most helpful parts of this book is that they state exactly which foods to avoid, and which can be safely enjoyed if you are one of the many with gluten issues.
We appreciate your patience as we work to catch up on our inventory. We will have more pork bacon, beef tallow (both sizes), and pet burger in stock this Monday afternoon, March 25. Our website will be updated just as soon as inventory is confirmed.
Keep up with all of our holiday information, sales, specials and updates on Facebook. Thank you to all of our 20,000+ fans who have helped make our page so beneficial!

Spring Regards,
John, Lee Ann, Tressa, Jennifer, Amanda and Laura on behalf of the farm families of U.S. Wellness Meats





Recent Health News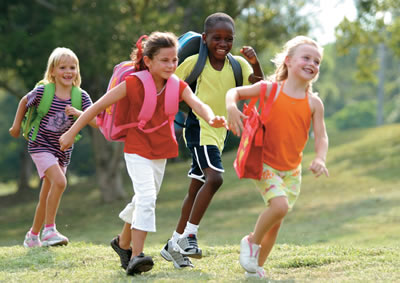 No Attention-Boosting Drugs for Healthy Kids, Doctors Urge



The American Academy of Neurology (AAN), the world's largest professional association of neurologists, is releasing a position paper on how the practice of prescribing drugs to boost cognitive function, or memory and thinking abilities, in healthy children and teens is misguided.
The statement is published in the March 13, 2013, online issue of
Neurology
, the medical journal of the American Academy of Neurology.
This growing trend, in which teens use "study drugs" before tests and parents request ADHD drugs for kids who don't meet the criteria for the disorder, has made headlines recently in the United States. The Academy has spent the past several years analyzing all of the available research and ethical issues to develop this official position paper.
"Doctors caring for children and teens have a professional obligation to always protect the best interests of the child, to protect vulnerable populations, and prevent the misuse of medication," said author William Graf, MD, of Yale University in New Haven, Conn., and a member of the American Academy of Neurology. "The practice of prescribing these drugs, called neuroenhancements, for healthy students is not justifiable."
The statement provides evidence that points to dozens of ethical, legal, social and developmental reasons why prescribing mind-enhancing drugs, such as those for ADHD, for healthy people is viewed differently in children and adolescents than it would be in functional, independent adults with full decision-making capacities. The Academy has a separate position statement that addresses the use of neuroenhancements in adults.
The article notes many reasons against prescribing neuroenhancement including: the child's best interest; the long-term health and safety of neuroenhancements, which has not been studied in children; kids and teens may lack complete decision-making capacities while their cognitive skills, emotional abilities and mature judgments are still developing; maintaining doctor-patient trust; and the risks of over-medication and dependency.
"The physician should talk to the child about the request, as it may reflect other medical, social or psychological motivations such as anxiety, depression or insomnia. There are alternatives to neuroenhancements available, including maintaining good sleep, nutrition, study habits and exercise regimens," said Graf.
American Academy of Neurology (AAN). "No attention-boosting drugs for healthy kids, doctors urge." ScienceDaily, 13 Mar. 2013. Web. 14 Mar. 2013.
Ask the Doctor


Dear Dr. Serrano,

I have a strong family history of peanut allergies, and am pregnant. Is there anything I can do to prevent my child from getting this allergy? Or possibly delay the onset of the allergy for longer?


Thank you,


Michelle R.

Houston, TX
_________________________________________


Michelle,
Congratulations! Are you allergic to peanuts?
If you are not then consume peanuts occasionally in small quantities but not all the time. That will introduce peanut proteins into your system and it will also introduce them to the baby, possibly getting the baby used to the proteins. This is a way that some allergists do it.
If you are allergic to peanuts then you can't do this, and it is better to keep away from peanuts at all times, and later introduce the peanuts to the baby. If you really want to make sure you are allergic to peanuts or the baby is, then ask your doctor to do an immunolab test.
Good Luck!
Dr. Eric Serrano
_______________________________________


This is a friendly reminder to email any health and wellness questions for the Dr. Serrano question and answer series. Answers will appear in future issues of the weekly newsletter under your first name only. Dr. Serrano has been so kind to offer his expertise to any question involving health and wellness. Dr. Serrano has advanced degrees in nutrition, kinesiology and wellness and has a wealth of knowledge from both his farm background, 15 years of clinical experience, and as an award-winning professor at Ohio State Medical School. Dr. Serrano has an outstanding family practice on the outskirts of Columbus, Ohio and works with a select group of professional athletes.
Recipe Corner
Slow Roasted Leg of Lamb
Ingredients:

6lb leg of lamb
8 fresh sprigs rosemary
6 garlic cloves whole and unpeeled
avocado oil or other high heat oil such as macadamia oil (another good avocado oil is this one)
salt and pepper to taste (make sure it's fresh ground pepper)
Directions:
Preheat oven to 450 degrees
Lay your leg of lamb fat side up on a cutting board and score the fat all the way across the top. Do this by taking your knife and applying slight pressure with the front end of the knife run it all the way across the top of the fat and continue until the entire top fat is scored and then do it the opposite direction to create a crosshatch.
Lay 4 sprigs rosemary and 3 garlic cloves in bottom of a roasting pan and place meat scored fat side up on top of the rosemary and garlic (remember to leave the garlic cloves whole and unpeeled).
Lightly drizzle avocado oil over the scored fat part of the meat just enough to lightly coat most of it (about a tablespoon).
Salt and pepper to taste and then place remaining whole unpeeled garlic and rosemary on top of the meat.
Tent the entire roasting pan with foil and place in the oven, the second you place it in the oven quickly close the door and immediately turn the oven down to 325 degrees.
Let it roast in the oven covered the entire time for 4 hours and its done once the bone comes off easily.
Serve on a tray and garnish with rosemary. (This meat is so tender it isn't really possible to slice it so its easier just to pull it off with a fork and put it on your plate)
Notes:

When scoring the meat don't put too much pressure or cut to deep. If you see red you've gone too far. It's okay if it happens slightly but just be careful. You can also make a pan sauce gravy with the juices that ooze into the pan by adding some chicken stock and red wine vinegar to deglaze it. Simple and wonderful for drizzling. As for what to serve with this I like to have this with mashed cauliflower and the pan sauces drizzled over that with some sauteed asparagus.
___________________________________
Recipe and photo courtesy of our feature chef, Joshua Weissman of Slim Palate. Read his blog to learn about his incredible journey to health, and for a host of wonderful recipes and photos.
If you are a blogger or food artist and would like to see your recipes published simply email them to recipes@grasslandbeef.com.
US Wellness Farms - Alabama Pastures
A few more photos of happy US Wellness cattle enjoying sunny skies in Southern Alabama!
Change Customer Information
Need to change your contact or credit card information? Just
click here
. After opening, enter your email address and store password and you will be able to edit your customer file. If you have any issues
contact us
anytime.
To see your past order history
click here
.

To unsubscribe from the email please scroll to the bottom of the page and click the SafeUnsubscribe link.
About U.S. Wellness Meats
U.S. Wellness Meats was founded on
September 1st, 2000. Pasture management and meat science research originated in 1997.
The company office is located in Monticello, Missouri in Lewis County which joins the Mississippi River 140 miles North of St. Louis.
The company has branched from
beef products
into:
Grass-Fed Lamb
,
Pork
,
Poultry
,
Wild Caught Seafood
,
Grass-Fed Bison
,
Grass-Fed Butter
,
Raw Grass-Fed Cheese
,
Raw Honey
,
Gourmet Rabbit
,
Pre-Cooked Entrees
,
Snacks
, and
Pet Food
.
Confidentiality Guarantee
We at U.S. Wellness Meats do not sell, trade or give away any subscriber information. This isn't just an ethical commitment, it's also a legal one.
Copyright © 2009 by U.S. Wellness Meats. All rights reserved. The content, design and graphical elements of this newsletter are copyrighted. Please secure written permission of the author before copying or using this material. Address:
Toll Free: (877) 383-0051