Dear John,
Spring is in full swing here in Northeast Missouri. After abundant rainfall, we've enjoyed a very sunny, dry week this week. Farmers have finally been able to get in the fields and our cattle are enjoying lush, green pastures.
Get your grill on! It's that time of year again, and to celebrate the upcoming Memorial Day holiday, we want to make your grilling easier. We have teamed up with Lodge Cast Iron to offer a very impressive
giveaway
: one of the very popular Sportsman's Grills along with an assortment of US Wellness grilling essentials such as steaks, kabobs, burgers, franks and ribs. Entering this giveaway is easy, simply
visit our blog
to get signed up now, but don't delay - the winner will be drawn tomorrow!
Some of our grilling favorites are
on sale
this week.
Beef Sliders
are always a hit, especially with kids who love the bite-sized burgers! Tender and juicy
Ribeye Steaks
are on sale this week only - save 15% off retail prices on this summertime grilling favorite. If you are looking to try something new, our very popular
Leg of Lamb Steaks
are also
on sale
this week. Top everything off with our
All Natural BBQ Sauce
and your family will want to grill every night!
We all love our pets - but can our furry friends actually help our health? An interesting study published recently suggests that having a pet might actually reduce your risk of heart disease. Read this week's
recent news article
for all the details. Then be sure to check out the adorable pooch in our
customer feedback
section. He loves the
pet burger
just as much as our dogs do!
Thank you to all of our
Facebook
friends for helping us reach another milestone this week. We now have 22,000+ followers on Facebook and could not be happier! We truly appreciate all of your comments and feedback. For more ways to stay in touch you can visit us on
Twitter
, or check out our huge collection of recipes, cooking tips and cookbook favorites on
Pinterest
.

Just a reminder that all orders must be completed by 10:00 am CST this Wednesday, May 22 to ensure delivery before Memorial Day. All orders placed after this deadline will be held until we resume shipping on Tuesday, May 28. USW Meats and FedEx offices will be closed next Monday, May 27 which will create a short shipping week for us. Due to these shipping limitations, we recommend placing your order as early as possible!

Spring Regards,
John, Lee Ann, Tressa, Jennifer, Amanda and Laura on behalf of the farm families of U.S. Wellness Meats





Recent Health News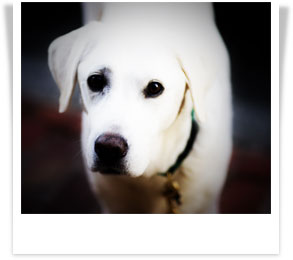 Pets May Help Reduce Your Risk of Heart Disease



Having a pet might lower your risk of heart disease, according to a new American Heart Association scientific statement.
The statement is published online in the association's journal
Circulation
.
"Pet ownership, particularly dog ownership, is probably associated with a decreased risk of heart disease," said Glenn N. Levine, M.D., professor at Baylor College of Medicine in Houston, Texas, and chair of the committee that wrote the statement after reviewing previous studies of the influence of pets.
Research shows that:
Pet ownership is probably associated with a reduction in heart disease risk factors and increased survival among patients. But the studies aren't definitive and do not necessarily prove that owning a pet directly causes a reduction in heart disease risk. "It may be simply that healthier people are the ones that have pets, not that having a pet actually leads to or causes reduction in cardiovascular risk," Levine said.
Dog ownership in particular may help reduce cardiovascular risk. People with dogs may engage in more physical activity because they walk them. In a study of more than 5,200 adults, dog owners engaged in more walking and physical activity than non-dog owners, and were 54 percent more likely to get the recommended level of physical activity.
Owning pets may be associated with lower blood pressure and cholesterol levels, and a lower incidence of obesity.
Pets can have a positive effect on the body's reactions to stress.
"In essence, data suggest that there probably is an association between pet ownership and decreased cardiovascular risk," Levine said. "What's less clear is whether the act of adopting or acquiring a pet could lead to a reduction in cardiovascular risk in those with pre-existing disease. Further research, including better quality studies, is needed to more definitively answer this question."
Even with a likely link, people shouldn't adopt, rescue or buy a pet solely to reduce cardiovascular risk, Levine said.

American Heart Association. "Pets may help reduce your risk of heart disease." ScienceDaily, 9 May 2013. Web. 10 May 2013.

Ask the Doctor

Dr. Serrano,
I started eating a clean diet, more primal than paleo in February. I use coconut oil and other oils to clean my face. Since I started this regimen, I have more breakouts on my face and what appear to be hives (red and raised patches) that appear and disappear at will. My dairy is only whole organic milk and cheese, and I have cut all grains completely. I am at a loss as to what is causing this, but it is only an annoyance, not life threatening so I have not seen a doctor for this. I thought my skin would improve when I cleaned up my diet, not get worse! Any ideas?

Kamala

_________________________________________


Kamala,
I don't have enough data but your rashes might be caused by three things in your diet:
You have a dairy allergy
You can't digest the extra proteins that you are consuming now and you might need enzymes
A fat imbalance between omegas, saturated fats and monounsaturated
I hope these recommendations help with the health problem.
Good Luck,
Dr. Eric Serrano
_________________________________________


Have a questions?
Email
any health and wellness questions for the Dr. Serrano question and answer series. Answers will appear in future issues of the weekly newsletter under your first name only. Dr. Serrano has been so kind to offer his expertise to any question involving health and wellness.
Dr. Serrano has advanced degrees in nutrition, kinesiology and wellness and has a wealth of knowledge from both his farm background, 15 years of clinical experience, and as an award-winning professor at Ohio State Medical School. Dr. Serrano has an outstanding family practice on the outskirts of Columbus, Ohio and works with a select group of professional athletes.
Recipe Corner
Lamb Sliders with Ginger Cilantro Aoli
Ingredients:
2 pounds ground grass fed lamb
1 teaspoon sea salt
1 teaspoon black pepper
2 garlic cloves, minced
1 tablespoon bacon fat
Garnishes for sliders; romaine lettuce, red onion, Roma tomatoes and dill pickles
Directions:
Season your grass fed lamb meat with the salt, pepper and garlic; mix together and with your hands and create your sliders. We made a total of 12 sliders, about 1/2 inch thick and about 4 inches across (more of an oval shape to fit the "bun").

Heat the bacon grease in a large skillet over medium high heat and cook the sliders for about 3-5 minutes per side. Lamb cooks quickly, so watch closely and do not overcook! Overcooked lamb tastes too gamey in my opinion.
Sweet Potato "Bun":
3 medium to large white sweet potatoes peeled and sliced 1/4 inch thick (lengthwise), a good knife will come in handy here.

Sea salt, garlic powder, pepper, oregano, Italian seasoning
Directions:
Preheat oven to 375.
Lightly season sliced white sweet potatoes with sea salt, garlic powder, pepper, oregano and italian seasoning. Place sliced sweet potatoes on a baking sheet that is lightly coated with coconut oil and bake at 375 for approximately 10 minutes, then flip them over and cook for another 10-15 minutes or until done.
Let finished sweet potatoes rest for a few minutes.
Ginger Cilantro Aoli
2 tablespoons minced cilantro

Juice of 1 lime

1 cup homemade mayo

1 teaspoon diced jalapeno

1 teaspoon grated fresh ginger
Directions:
Mix all ingredients togther in a bowl.
To assemble the sliders, spread some of the Ginger Cilantro Aoli onto the sweet potatoe "bun" , add a slider, and garnish as you like.
Enjoy!
___________________________________
Recipe and photo courtesy of paleo pro Sarah Fragoso, author of the popular blog Everyday Paleo. For more delicious paleo recipes your family will love, pick up one of her cookbooks.
If you are a blogger or food artist and would like to see your recipes published simply email us.
Customer Feedback
One Happy Dog!

US Wellness,
I just wanted to share this photo of my very happy dog, Darwin, checking out his delivery of pet burger recently.
Thanks again,Andrea
US Wellness Cattle - Missouri Spring Pastures
We've had great weather this week - our pastures are full, skies are blue and the cattle are happy!
Change Customer Information
Need to change your contact or credit card information? Just
click here
. After opening, enter your email address and store password and you will be able to edit your customer file. If you have any issues
contact us
anytime.
To see your past order history
click here
.

To unsubscribe from the email please scroll to the bottom of the page and click the SafeUnsubscribe link.
About U.S. Wellness Meats
U.S. Wellness Meats was founded on
September 1st, 2000. Pasture management and meat science research originated in 1997.
The company office is located in Monticello, Missouri in Lewis County which joins the Mississippi River 140 miles North of St. Louis.
The company has branched from
beef products
into:
Grass-Fed Lamb
,
Pork
,
Poultry
,
Wild Caught Seafood
,
Grass-Fed Bison
,
Grass-Fed Butter
,
Raw Grass-Fed Cheese
,
Raw Honey
,
Gourmet Rabbit
,
Pre-Cooked Entrees
,
Snacks
, and
Pet Food
.
Confidentiality Guarantee
We at U.S. Wellness Meats do not sell, trade or give away any subscriber information. This isn't just an ethical commitment, it's also a legal one.
Copyright © 2009 by U.S. Wellness Meats. All rights reserved. The content, design and graphical elements of this newsletter are copyrighted. Please secure written permission of the author before copying or using this material. Address:
Toll Free: (877) 383-0051