Dear John,
Happy Honey Month! September is officially National Honey Month, and we are celebrating by putting both kinds of all-natural, raw honey on sale this week. Honey is one of the oldest agricultural products with a long history. Visit our honey blog post to learn more about unique beauty secrets, antibacterial uses and its many health benefits! You can now enjoy the sweet scent of honey in our Buttermilk Honey Tallow Soap.

The seasons are slowly changing here in Northeast Missouri. We are getting ready to welcome the First Day of Autumn this Thursday, and fall is definately in the air. We have been enjoying warm days and cool nights. The cattle are enjoying cooler weather and still abundant pastures as seen in our Farm Photo section below!

Our good friend Dr. Gonzalez has finally released his book: One Man Alone: An Investigation of Nutrition, Cancer, and William Donald Kelley. This informative read dives into the work of Dr. Kelley as he successfully treats cancer patients. The book contains 50 specific case studies and offers priceless insight into the treatment of cancer. Visit this link to read the introduction, table of contents and a case report excerpt.

We are still celebrating our 10 Year Anniversay this month! This week, we are giving away our Best Kept Secrets Sampler Pack, which includes a variety of our non-perishable favorites. Entering is easy and three lucky readers will win. Visit our blog to sign up today!

Are you a grass-fed lamb fan? Never tried lamb? Lamb is not a popular meat here in the US, but it is very healthy as long as you buy the right kind. Our friend, author Stan Fishman, just posted an informative blog post about grass-fed lamb, that includes tips on what type of lamb to buy and how to cook it to perfection. Visit his blog for more information, and visit our lamb section for a wide variety of grass-fed lamb selections.

If you are going to be in the Norfolk, NE area October 1-2, be sure and get registered for the next Grassfed Exchange Seminar. They are featuring some of the best leaders and speakers in the grass-fed industry and there will also be farm tours and displays. Visit their website for more information.

Best September Regards,

John, LeeAnn, Megan, Tressa, and Jennifer on behalf of the farm families of US Wellness Meats.



Toll Free: (877) 383-0051




Direct Line: (573) 767-9040




Fax: (573) 767-5475


URL: www.uswellnessmeats.com
Email: eathealthy@grasslandbeef.com
Blog: www.blog.grasslandbeef.com
Twitter: www.twitter.com/uswellnessmeats
Facebook
Newsletter Archive
New Products


Breaking News Notes
PROMO CODE HIDDEN IN TEXT
Don't forget to look for the special promo code hidden in the text for a one time only

15%

discount off your next purchase. Code will be active Sunday through Tuesday
this week.

The 5

red letters

(in sequence) are in the extended articles in this issue and will spell out a string that can be used in the 'promo code' area when you are placing your order. The letters will begin with Catherine Ebeling's article after you open the complete article by clicking the link at the bottom of the article.

This code

only applies

on orders weighing under
40

pounds and

excludes

all

sale items, volume discounts, gift certificates and Flavorwave ovens

.
Your order receipt will not show a credit, the code simply changes prices of individual products on your receipt page. Compare receipt to retail store prices if you question the discount.

..................................................................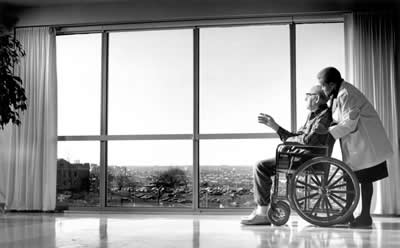 Daily supplements of B vitamins can halve the rate of brain shrinkage in elderly people who suffer from mild memory problems, an Oxford University study has shown.
The two-year randomised clinical trial is the largest to study the effect of B vitamins on mild cognitive impairment, and one of the first disease-modifying trials in the Alzheimer's field to show positive results in people.
Around 1 in 6 elderly people over the age of 70 has mild cognitive impairment, experiencing problems with memory, language, or other mental functions, but not to a degree that interferes with daily life. Around half of people with mild cognitive impairment go on to develop dementia - mainly Alzheimer's disease - within five years of diagnosis.
Particular B vitamins - folic acid, vitamin B6 and vitamin B12 - are known to control levels of the amino acid homocysteine in the blood, and high levels of homocysteine are associated with an increased risk of heart disease and Alzheimer's.
So the Oxford team set out to see whether supplements of the B vitamins that lower homocysteine could slow the higher rate of brain shrinkage, or atrophy, observed in mild cognitive impairment or Alzheimer's.
The study followed 168 volunteers aged 70 or over with mild memory problems, half of whom took high dose B vitamin tablets for two years and the other half a placebo tablet. The researchers assessed disease progression in this group by using MRI scans to measure the brain atrophy rate over a two-year period. The findings are published in the journal
PLoS ONE
.
The team found that on average the brains of those taking the folic acid, vitamin B6 and B12 treatment shrank at a rate of 0.76% a year, while those in the placebo group had a mean brain shrinkage rate of 1.08%. People with the highest levels of homocysteine benefited most, showing atrophy rates on treatment that were half of those on placebo.
Along with rate of brain shrinkage, the team from the Oxford Project to Investigate Memory and Ageing (OPTIMA) also monitored cognitive test scores, revealing that those with the slowest rate of shrinkage scored more strongly.
The team suggests that, since the rate of brain atrophy is known to be more rapid in those with mild cognitive impairment who go on to develop Alzheimer's, it is possible that the vitamin treatment could slow down the development of the disease. Clinical trials to test this should now be carried out, they add.
'It is our hope that this simple and safe treatment will delay the development of Alzheimer's disease in many people who suffer from mild memory problems,' said Professor David Smith of the Department of Pharmacology at Oxford University, a co-leader of the trial. 'Today there are about 1.5 million elderly in UK, 5 million in USA and 14 million in Europe with such memory problems.
Rebecca Wood, Chief Executive of the Alzheimer's Research Trust, which co-funded the study, said: 'These are very important results, with B vitamins now showing a prospect of protecting some people from Alzheimer's in old age. The strong findings must inspire an expanded trial to follow people expected to develop Alzheimer's, and we hope for further success.
'We desperately need to support research into dementia, to help avoid the massive increases of people living with the condition as the population ages. Research is the only answer to what remains the greatest medical challenge of our time.'
Professor Chris Kennard, chair of the Medical Research Council's Neurosciences and Mental Health Board which co-funded the study, said: 'This MRC-funded trial brings us a step closer to unravelling the complex neurobiology of ageing and cognitive decline, which holds the key to the development of future treatments for conditions like Alzheimer's disease. The findings are very encouraging and we look forward to further research that is needed in order to test whether B vitamins can be recommended as a suitable treatment.'
Source: ScienceDaily, Sep. 14, 2010.
Catherine's Comment
by Catherine Ebeling, RN BSN
Don't Become A Victim of Adderall


I have three children who are in either high school or college. They were talking about drug abuse the other day. What they told me shocked me! Do you know what the most commonly used and abused drug is amongst teens and college-age kids? It's probably not what you think. Although the drug is highly addictive, it is actually a legal medication that comes under the label of a prescribed medication and many think it is safe to use-prescription or not. The big problem is, it's highly addictive and has some very nasty side effects.
The drug is Adderall, and it's used for ADD/ADHD primarily. Unfortunately, Adderall is classified as an amphetamine - more commonly known as "speed". The overwhelming prevalence of illicit Adderall use has a lot to do with the fact that it is the most commonly prescribed brand-name stimulant in the U.S. And amongst school-aged kids, it is the most often used and abused drug in schools.
Amphetamines in general have a high potential for abuse, according to information sheets published by the FDA. Extended use of amphetamines can lead to addiction, and as tolerance is quickly built up and increased dosages are required to achieve the same desired effect. Amphetamine use also creates a psychological dependence. Students can become "addicted" to using drugs to get their work done, and may come to believe that they cannot perform well without pharmaceutical help. Is this scary to you? I know it is to me.
Drug companies are pushing drugs on our children that are very physically and psychologically addictive. This works out well for the drug companies, but not so well for those who take this medication. While a pill may seem an easy answer, the road is very long, and before you hand your kid that bottle of pills, think long and hard about where this may lead...
Read More...
Check out foods that can help you burn fat in
The Fat Burning Kitchen; Your 24-hour Diet Transformation to Make Your Body A Fat Burning Machine
.
Catherine and best-selling internet author of
The Truth About Abs
Mike Geary, have teamed up to help you burn fat effectively and eat the most nutrition-packed foods in the process. Change your kitchen and transform your body!
Dr. Al Sears, M.D.
When Not to Do What the Doctor Orders

By: Al Sears, MD
Dear Health-Conscious Reader,
In the 20 years that I've been practicing medicine, diabetes has gone up every year. It looks like it will keep getting worse, because medicine is still not focusing on the real solution. Diabetes is a problem with diet, and the solution must come from food, not drugs.
Yet, new drugs are used in ever-greater numbers.
The new diabetic drugs Avandia and Actos increase a woman's chance of breaking a bone by 50 percent. If you're over 65 years old, your chances jump to 70 percent.
And broken bones aren't the only problem.
Avandia is linked to over 83,000 heart attacks between 1999 and 2007. If you take Avandia, you have a 43 percent greater chance of having a heart attack. And your risk of dying from a heart attack increases by 65 percent.
In 2009, Avandia caused 304 deaths in three months. It was the highest death rate of any prescription drug during that period.
Before you think you can just switch to Actos:
Actos does seem to lower the risk of heart attack, stroke, and death. But when it was tested, Actos actually increased the chance of serious heart failure.
Thousands of people are still on these drugs. If you're one of them, I suggest you talk to your doctor about the risks, your options, and what it means to you.
A better way to manage your blood sugar is by paying close attention to what you eat and supplementing with the nutrients we are lacking in modern times...
Read More...
______________________________________
Ed. Note: Dr. Al Sears, M.D. is a board-certified clinical nutrition specialist. His practice, Dr. Sears' Health & Wellness Center in Royal Palm Beach, Fla., specializes in alternative medicine. He is the author of seven books in the fields of alternative medicine, anti-aging, and nutritional supplementation, including The Doctor's Heart Cure. To get his free special report on the proven anti-aging strategies for building a vibrant, disease-free life, go here now. You'll learn how to stop Father Time without giving up the foods you love.
Shane Ellison, M.S.
The Overachieving Organ


The liver has a multitude of chemical strategies for neutralizing toxins and escorting them out of the body and into the toilet - where they belong. But in protecting us from hangovers and toxins, the liver is an overachiever. My father learned this the hard way.
You've seen the commercials; you've heard the risks. Every ad for cholesterol-lowering drugs ends with the caveat that "routine liver tests must be performed." Ignoring the caveat, many are too eager to follow doctor's orders and take cholesterol-lowering drugs. My dad was. A few weeks later, like so many others, his routine liver test showed positive for "liver enzymes." This meant that his liver was being damaged by cholesterol-lowering drugs.
Just like alcohol, cholesterol-lowering drugs race to the liver. Inundated with the foreign molecules, the liver can fail. This is best seen by enzyme spillage into the blood. My dad's liver functions were being compromised, if not totally shut down, which explained why he felt terrible. Oh, the wonders of modern medicine. Freaked out, he frantically attempted to learn what was going on.
Unbeknownst to him, his liver is his top weapon against toxic exposure. Just as it wards off a hangover, the liver removes or neutralizes toxins from the blood. The liver also is needed to boost immunity and protect the body from viral and bacterial infection. A biological pharmacy, the liver produces its own proteins that regulate blood clotting, while at the same time it manufactures bile to help absorb fats and fat-soluble vitamins. My dad learned that the liver is quite important - an overachiever of sorts.
You can survive a few days without water, but not a single one without your liver. But it's not invincible. When the liver is bombarded with too many toxins, like cholesterol-lowering drugs, it goes from being squishy and protective to being hard and ineffective. It eventually stops working due to enzyme spillage.
Hardening of the liver is technically known as cirrhosis. It's one of the ten leading causes of death in the United States. Without a properly functioning liver, you can easily succumb to modern-day toxic threats while risking a host of other medical complications. Diabetes, heart disease, and cancer - and whatever else a toxic compound can induce - can become a harsh reality. This threat goes virtually unnoticed, but not by my dad.
Once he internalized the importance of liver function, he never again swallowed a cholesterol-lowering drug. To further ensure that his liver didn't take a dive, I taught him how to navigate the treacherous waters of today's top threats, while at the same time using a natural supplement to help strengthen and detox his overachieving liver.
The liver is known for its ability to rejuvenate itself, if it's not side-swiped by toxins. Today, my dad doesn't have liver enzymes floating aimlessly throughout his bloodstream. Thanks to getting off his choleterol lowering drugs, he has a liver that performs perfectly. Cholesterol-lowering drugs are not the only threat to our liver. Our environment is teeming with toxins, most of which go unnoticed until it's too late.
Live Young,

Shane Ellison

For a full list of the Top Toxic Threats, read Shane's book: Over the Counter Natural Cures!
_________________________________________
About the Author:
Shane is an award winning organic chemist and author of Over-The-Counter Natural Cures. He teaches people about natural medicine, but is not a shill. He is a perfect candidate for being "medicated to death" - according to psychiatry, but chooses living young instead. He has been quoted by USA Today, Shape, Woman's World, as well as Women's Health and has served as guest speaker for large corporations like BP and appeared on Fox and NBC as a natural medicine advocate. Learn about the $8 cancer buster FREE at www.otcnaturalcures.com
.
_________________________________________
Shane has graciously donated copies of his new e-book:
Hidden Truth About Cholesterol-Lowering Drugs
.
As an award winning scientist, Shane can share the hidden truth about cholesterol lowering drugs in a way that any reader can understand. This eye opening read will teach you how to naturally lower your risk for heart disease, and expose many myths about popular cholesterol-lowering drugs. Visit the US Wellness
blog
to get your free copy now!
Dr. Eric Serrano M.D., M.S., B.C.




Hello Dr. Serrano,





Responding to one of your past posts: One of my close friends ate vegetarian for a long time and her doctor told her to stop after a while because she ended up being skin and bones.

I have a question for you: What do you think of this? Assuming the chicken is organic and not corn/soy fed (if that really exists) is there
anything wrong at all with eating skin of chicken presuming it's cleaned?

Thanks,
Lycette
______________________________________________

Dear Lycette,

I don't know about being skin and bones, because most vegetarians are skinny "fat" but yes, most vegetarians that come to my office are "smaller" than the patients that consume the western diet. I am talking about true vegetarians, no grainarians.

I don't like the skin because it is the mechanical protection of any animal against environmental toxins. But if the chicken is clean, yes I would eat it. It enhances the flavor of the chicken by keeping the juice and the flavor locked up. In Puerto Rico we do consume the skin almost all the time.

Thank You,



Dr. Serrano




___________________________________________



This is a friendly reminder to email health and wellness questions to the email address below for Dr. Eric Serrano M.D. question and answer series. Please place Dr. Serrano's name in the subject line for quicker processing.

Answers will appear in future issues of the Newsletter and News Alert. Your full name will not be displayed. Dr. Serrano has been so kind to offer his expertise to literally any question related to health and wellness involving grass-fed meats.

Dr. Serrano has a wealth of knowledge from both his farm background, 15 years of clinical experience and an award-winning professor at Ohio State Medical School. Dr. Serrano has an outstanding family practice on the outskirts of Columbus, Ohio and works with a select group of professional athletes.

Dr. Eric Serrano M.D.
With advanced degrees in nutrition, kinesiology and wellness
475 North Hill Road
Pickerington, OH 43147-1157

EMAIL QUESTIONS TO:

eathealthy@grasslandbeef.com




Athlete Corner - Scott Mendelson Q&A




How To Burn Off 10-15 Pounds in 60 Days!



By: Scott Mendelson



Scott,

My wife and I are highly motivated to go from "average" levels of fitness to what we consider great shape. During the last six months we have been very successful but progress is slowing down. We both need to lose 10-15 lbs of fat and want to do it in 60 days! What are the keys?

Michelle and Tom
Austin TX


______________________________________


Making the Right Changes for YOUR Needs and Goals


Michelle and Tom,

I like lofty goals and with the correct strategy you can get there! I think it comes down to the four factors below and a willingness to embrace the RIGHT changes to fit the individual needs and goals of the client. Every week I work with hundreds of fitness enthusiasts who initially are highly resistant to change even though their current tactics are not creating the results they are looking for.

Humans are creatures of habit who rely on what worked in the past to drive the future, but they do not consider conditions are constantly changing, making the right changes absolutely crucial.

What are the right changes for your needs? That depends on many factors - do not make changes based on the latest tabloid or infomercial just for the sake of doing so. I have dedicated my career to helping people of all levels implement the necessary tactics to support rapid success. To make a long story short - use the right tactics by getting expert help and your rate of progress will be 2-3 times faster. So why spin your wheels with a program that is one size fits all when you can have an expert program customized for your needs?

Intensity or Lack Thereof with Both Resistance Training and Interval Sessions



I have spent thousands of hours observing people in gyms and even more reviewing training records from thousands of clients. It is easy for me to tell when someone is or is not applying the effort necessary to earn the best results. You must be focused on the task at hand aiming for perfect execution, including control of rep speed, rest intervals and other finer points.

My clients have detailed programs defining exactly what they need to do to make every workout a productive challenge instead of a play it by ear waste of time. Failing to plan is planning to fail. Even if gaining strength is not your goal, it is necessary to progressively increase loading to make the body respond especially when wanting to lower body fat levels. Female clients who increase strength when using a properly designed routine see rapid rates of fat loss 100% of the time! It is common for a new client to look at an interval sprint program and remark that it looks easy since it only lasts 20 minutes. When the right effort level is applied to support rapid fat loss their opinion quickly changes! It is human nature to gravitate to easy tasks. Ask yourself if you have been 100% focused when exercising with adequate intensity. If not you are selling yourself short...

Read More...

___________________________________________


Email

scott@infinityfitness.com

for copies of the 17 Rapid Fat Loss Tips, The Extreme Crash Diet and The Six Pack Sculpting Special Report!

_____________________________________________


Infinity Fitness INC provides training, fitness, and nutritional information for educational purposes. It is important that you consult with a health professional to ensure that your dietary and health needs are met. It is necessary for you to carefully monitor your progress and to make changes to your nutritional and fitness program to enjoy success. Infinity Fitness does not employ dietitians or health professionals and assumes no responsibility or liability for your personal health and condition. For more information regarding our Limited Warranty for products and services, please see our disclaimer at InfinityFitness.com. Copyright © Infinity Fitness INC All Rights Reserved 2010

This document is provided by Infinity Fitness INC for general guidance only, and does not constitute the provision of health or fitness advice. The information is provided "as is" with no assurance or guarantee of completeness, accuracy, or timeliness of the information, and without warranty of any kind, express or implied, including but not limited to warranties of performance, merchantability, and fitness for a particular purpose.

Email new questions for Scott Mendelson via:

eathealthy@grasslandbeef.com
What Our Customers Are Saying

"USWM is the only
steak
I eat."
- Sebastian Siegel
Actor, Filmmaker, Writer, Athlete
Recipe Corner
Grilled Chicken with Lime
Ingredients:
Lime Butter:
1/2 cup butter, melted

1 tablespoon fresh lime juice

1 Serrano chili pepper, minced

2 tablespoons white onion, finely minced

1/4 cup fresh cilantro, chopped

A pinch of ground black pepper
Directions:

In a small bowl, combine first eight ingredients. With a spoon or a basting brush, spread seasoning paste over chicken.

Grill chicken using medium heat on a gas grill or indirect heat for charcoal grills. Close grill lid and grill until chicken reaches desired doneness, about 30 minutes.

In another small bowl, combine all lime butter ingredients. Drizzle over chicken just before serving or serve separately for dipping.
Recipe and photo compliments of
Rural Missouri Magazine.
September 7, 2010- Near Monticello, MO

Cattle enjoying early September sunshine. They are grazing on Rye, Orchard and Eastern Gamma Grasses

Ms. Kat James - Health & Beauty Coach

Kat James and US Wellness date back to November 2005 when US Wellness provided the protein for an
Informed Beauty
Cruise to teach a large group the magic of the sugar free conversion to a grass-fed diet. Tears were shed by many seven days later when total transformation was awakening energy levels in many of the participants whom could feel the fat burning process after breaking the sugar habit.
Kat is offering a special 10% discount for mentioning the San Francisco Examiner article in this
link
. US Wellness will match the with another 10% for the first 3 that sign up after September 18th mentioning this Sunday newsletter article. Additional helper discounts available on request.
The aforementioned promo is for the next program beginning at 6 PM on September 24 and running through September 29th. Complete details on this life changing 6 days on a mountain top near Lake Lure, North Carolina are
here
. If you want lighting fast sign up, email Kat at
info@informedbeauty.com
.
Kat was recently on the cover of
Total Health Magazine
with a great article describing the total transformation diet she has perfected over the past 20 years.
From a personal note, Kat is a great lady and a most attractive forty something that dropped 13 dress sizes without any surgery or artificial beauty aids of any description.
$25 Discount for 40lb. Increments

Do not forget to take advantage of the 40 pound $25 discount by ordering at least 40 pounds of any combination of products, excluding items that ship separate such as South Carolina Chicken, Flavorwave ovens, and olive oil.

This is our way of saying thank you for purchasing in volume. This can be any combination of products totaling 40 pounds and does not have to be specific to any category. Each 40 pound interval will yield the discount. For example, 80 pounds of product will yield a $50 discount and a 120 pound purchase will yield a $75 discount.

Minimum Purchase Rules

U.S. Wellness requires a $75 minimum purchase and a 7 pound minimum combined purchase of beef, lamb, pork, gourmet rabbit, bison, raw cheese, organic butter, poultry, seafood and snacks.

The weight minimum is to help ensure everything stays frozen during transit and the price minimum is required since we have built the cost of shipping into the price of the product. You will only see a $7.50 handling fee at checkout.

The 20 pound bulk chicken and turkey orders ship from a separate cold storage center, so they are not included in the 7 lb weight minimum.

The shopping cart will keep track and remind you if you are under the 7 pound limit for a combination of beef, lamb, pork, raw cheese, butter, goat, shrimp, soap and single honey bottle purchases. A

Red font

will appear under the shopping cart if you are under the minimum price or pound requirements.

Customer Change Contact Info Link

Need to change your address information or remove yourself from our customer newsletter? Click here. After opening, enter your email address and store password and you will be able to edit your customer file.
______________________________________




Confidentiality Guarantee:



We at U.S. Wellness Meats do not sell, trade or give away any subscriber information. This isn't just an ethical commitment, it's also a legal one.

Copyright © 2009 by U.S. Wellness Meats and Catherine Ebeling. All rights reserved. The content, design and graphical elements of this newsletter are copyrighted.

Please secure written permission of the authors before copying or using this material. Address: caebeling@earthlink.net or eathealthy@grasslandbeef.com

Sincerely,
John Wood
U.S. Wellness Meats

Toll Free: (877) 383-0051