Dear John,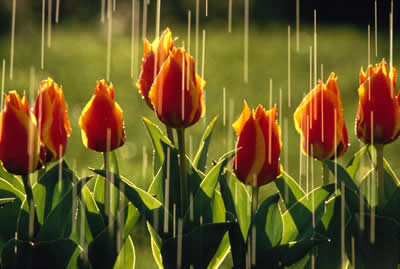 Spring greetings from Northeast Missouri! Things are finally starting to warm up again here, we've seen a few flurries this past week, but are looking forward to warmer weather and spring blooming in the weeks to come!
We were overwhelmed with responses to our article in
last week's newsletter
about the status of the school lunch program. If you are a parent who worries about what your child is eating at school, it may be time to take matters into your own hands. Need ideas? We are launching a new
blog contest
to help! Simply leave a comment on the
blog
with your best, most creative school lunchbox ideas, and you are automatically entered to win one of three amazing prizes - all of which include a
PlanetBox
lunchbox and a US Wellness gift certificate.
PlanetBoxes
are the best on the market - eco-friendly, stainless steel lunchboxes that also look cool, so your child will be the envy of the lunchroom! Vist them on
Facebook
for more yummy lunch ideas!
US Wellness has lots of ways to make packing lunches easier. Our
Back to School Sampler
is a good place to start, it includes grass-fed beef
Bologna
,
Summer Sausage
,
Salami
and
Jerky
- all great additions to any lunchbox.
Our friend
Dr. Jeffrey Morrison
, who is an anti-aging expert that takes a nutritional approach to healthcare and reversing disease, has a new book:
Cleanse Your Body, Clear Your Mind
that will be released this Thursday, March 31. We cannot wait to read this one - it takes an in-depth look at how to rid our bodies of toxins from chemical exposure, while losing fat at the same time. Follow The Morrison Center on
Facebook
for more details and helpful diet tips.
Be sure and take advantage of the
Braunschweiger
sale
this week! It is one of our best selling organ sausages and a huge favorite at the Weston A. Price convention - add one to your order today to find out why!
Things have been busy around US Wellness headquarters this week, Jennifer and Amanda traveled to Fort Lauderdale, FL to meet with
BM Organics
, one of our premier wholesalers. We always enjoy meeting new customers and spreading the good word about the many benefits of grass-fed agriculture. If you are interested in carrying our products in your store, restaurant, or gym we have different wholesale and
affiliate
opportunities available. Simply
email
the office and we can send you more information.





Breaking News
Restocked This Week:
15% Discount Code Available!
Don't forget to look for the special promo code for a one-time-only 15% discount off your next purchase. The 6 letter code word can be found in Catherine's article and will be spelled in order. Code will be active Sunday through Tuesday this week.
This code only applies on orders weighing under 40 pounds and excludes all sale items, volume discounts, and gift certificates. Your order receipt will not show a credit, the code simply changes prices of individual products on your receipt page. Compare receipt to retail store prices to see the discount.
_______________________________________
Walnuts Are Top Nut for Heart-Healthy Antioxidants
A n
ew scientific study positions walnuts in the number one slot among a family of foods that lay claim to being among Mother Nature's most nearly perfect packaged foods: Tree and ground nuts. In a report given in Anaheim, California at the 241st National Meeting & Exposition of the American Chemical Society on March 27, scientists presented an analysis showing that walnuts have a combination of more healthful antioxidants and higher quality antioxidants than any other nut.

"Walnuts rank above peanuts, almonds, pecans, pistachios and other nuts," said Joe Vinson, Ph.D., who did the analysis. "A handful of walnuts contains almost twice as much antioxidants as an equivalent amount of any other commonly consumed nut. But unfortunately, people don't eat a lot of them. This study suggests that consumers should eat more walnuts as part of a healthy diet."

Vinson noted that nuts in general have an unusual combination of nutritional benefits - in addition to those antioxidants - wrapped into a convenient and inexpensive package. Nuts, for instance, contain plenty of high-quality protein that can substitute for meat; vitamins and minerals; dietary fiber; and are dairy- and gluten-free. Years of research by scientists around the world link regular consumption of small amounts of nuts or peanut butter with decreased risk of heart disease, certain kinds of cancer, gallstones, Type 2 diabetes, and other health problems.

Despite all the previous research, scientists until now had not compared both the amount and quality of antioxidants found in different nuts, Vinson said. He filled that knowledge gap by analyzing antioxidants in nine different types of nuts: walnuts, almonds, peanuts, pistachios, hazelnuts, Brazil nuts, cashews, macadamias, and pecans. Walnuts had the highest levels of antioxidants.

Vinson also found that the quality, or potency, of antioxidants present in walnuts was highest among the nuts. Antioxidants in walnuts were 2-15 times as potent as vitamin E, renowned for its powerful antioxidant effects that protect the body against damaging natural chemicals involved in causing disease.

"There's another advantage in choosing walnuts as a source of antioxidants," said Vinson, who is with the University of Scranton in Pennsylvania. "The heat from roasting nuts generally reduces the quality of the antioxidants. People usually eat walnuts raw or unroasted, and get the full effectiveness of those antioxidants."

If nuts are so healthful and nutritious, why don't people eat more? Vinson's research shows, for instance, that nuts account for barely 8 percent of the daily antioxidants in the average person's diet. Many people, he said, may not be aware that nuts are such a healthful food. Others may be concerned about gaining weight from a food so high in fat and calories. But he points out that nuts contain healthful polyunsaturated and monosaturated fats rather than artery-clogging saturated fat. As for the calories, eating nuts does not appear to cause weight gain and even makes people feel full and less likely to overeat. In a 2009 U. S. study, nut consumption was associated with a significantly lower risk of weight gain and obesity. Still, consumers should keep the portion size small. Vinson said it takes only about 7 walnuts a day, for instance, to get the potential health benefits uncovered in previous studies.
Source: ScienceDaily (Mar. 28, 2011)
B
B
Catherine's Comment

By: Catherine Ebeling, RN, BSN
We have all heard time and again about the benefits of olive oil, especially
extra virgin olive oil
. So much so, that even though research continues on this amazing oil, it doesn't tend to be big news anymore. But it should! Olive oil has some amazing health benefits and some of these may really surprise you.
Olives are one of the oldest known foods and thought to have become a diet staple in the Mediterranean around 6,000 years ago on the island of Crete.
Olive oil still is a principle factor of the Mediterranean diet. Today, much of the commercial cultivation of olive oil is still centered in the Mediterranean region in Spain, Italy, Greece, Portugal and Turkey. Olive oil varieties are a bit like wine, where different growing conditions, soil and weather dictate the taste, color and type of oil harvested.
Extra virgin olive oil
is made from the crushing and the first pressing of olives. Extra virgin olive oil has the heartiest, fruitiest flavor and most health benefits as well.
Olive oil is rich in monounsaturated fat, a type of fat that researchers are discovering has numerous significant health benefits. When you compare the Mediterranean diet, where olive oil is the main fat used, to the standard diet of the United States, where other fats such as animal fats, hydrogenated fats and vegetable oils like corn oil and soybean oil dominate, you will see some huge differences.
We already know that people who use olive oil regularly, especially in place of other fats, have much lower rates of heart disease, but did you know they also have lower rates of atherosclerosis, diabetes, colon cancer, and asthma?
Relying primarily on olive oil may cut your risk of coronary heart disease almost in half, according to recent results published in
Clinical Cardiology
...
Read More...
Dr. Al Sears, M.D.
Put Your Brain Back On Top
By: Al Sears, MD
Dear Health-Conscious Reader,
When you're young, your mind is sharp, you're quick-thinking, you've got clarity and focus, you feel like you're "on top" of every situation. When you get a little older, your mental functions decline...your thinking and reaction time slow. It's probably natural. But is it unavoidable?
As it turns out, you don't have to become one of those slow-lane drivers just because you're "getting older." In fact, despite what you may have heard, cognitive decline is not inevitable.
You can improve your memory, mental focus and clarity starting today, and I'm going to show you how. The good news is, it has little to do with genetics, and even less to do with drugs. You can boost your mental performance and have a sharper, more agile mind by doing two simple things: Exercising your brain and feeding your brain.
Let me explain...
Keep Your Mind Moving
When you were very small, you couldn't do a whole lot of things. You couldn't add numbers together, tie your shoes or even walk. But you had the ability to learn those things. That's because your brain has millions of cells called neurons, and they all have tiny branches coming off of them just waiting to connect to other neurons.
When you're born, most of them are not connected to each other. But when you learn things, the messages travel from one neuron to another, creating connective pathways called synapses. The more of these connections, or synapses, you can develop between brain cells, the better your brain will perform.
And, if you can keep the connections you have, and constantly create new pathways, you'll activate you mind and boost your brain performance no matter your age. So, how do you it?
Read More...

_____________________________________________


Editors Note: Dr. Al Sears, M.D. is a board-certified clinical nutrition specialist. His practice, Dr. Sears' Health & Wellness Center in Royal Palm Beach, Fla., specializes in alternative medicine. He is the author of seven books in the fields of alternative medicine, anti-aging, and nutritional supplementation, including The Doctor's Heart Cure. To get his free special report on the proven anti-aging strategies for building a vibrant, disease-free life, go here now. You'll learn how to stop Father Time without giving up the foods you love.


______________________________________________
Dr. Eric Serrano MD, MS, BC


Hello Dr. Serrano,

I like to make nutritious smoothies for breakfast, its my way of making sure I get more fiber and greens in my diet. I am currently using plant sources of protein powder in my smoothies, like hemp, peas, and rice, no soy.

I have heard a lot of good things about whey protein but I'm supposed to avoid casein so that was a concern for me, and I've heard that not all whey proteins are necessarily good for you.

My questions: Is whey protein really casein-free? How do we know what is a good quality whey protein, and does it really help the body produce glutathione?

Thanks for listening,

Diane
Fort Wayne, IN


______________________________________________________

Dear Diane,

I don't like to use only one type of protein supplement all the time because the body eventually will become allergic to it, so I like to change them or use free form amino acids like Muscle Synthesis or MR100, which is the most basic unit of supplementation so the chances or reacting or having an allergic reaction are very low.

Are you allergic to casein? If you are how did you find out?

Casein and whey are different proteins within the milk, you can have an allergic reaction to one and not the other.

Whey does increase your levels of glutathione in your blood, and it is usually easily digestible, but again if you are allergic to milk you must find out that it is just milk, not the whey.


There are different type of whey products, depending in your taste, digestive system you need to find out which one you like better.

Good Luck!



Dr. Serrano
___________________________________________

This is a friendly reminder to email health and wellness questions to eathealthy@grasslandbeef.com for the Dr. Serrano question and answer series. Answers will appear in future issues of the weekly newsletter under your first name only. Dr. Serrano has been so kind to offer his expertise to any question involving health and wellness.




Dr. Serrano has advanced degrees in nutrition, kinesiology and wellness and has a wealth of knowledge from both his farm background, 15 years of clinical experience, and as an award-winning professor at Ohio State Medical School. Dr. Serrano has an outstanding family practice on the outskirts of Columbus, Ohio and works with a select group of professional athletes.



Athlete Corner - Scott Mendelson Q&A

By: Scott Mendelson
Scott,
I am out of shape and need a workout to burn fat as well as improve energy, endurance, and strength for daily activities, etc. What program can I do with minimal equipment while having the ability to adjust the program to keep progress rolling? Where do I start with a good diet?
Ron
___________________________________________
Ron,
Ron we must walk before we can run right? I would encourage anyone reading this article to take production action NOW for a better tomorrow! Dr. Serrano suggests a body weight circuit workout with constant movement between sets. For example, do a set of pushups and during the 30 second rest period between sets walk around to keep moving. This may seem like a minor detail, but it can help not only with calorie burning, but also to increase the fat burning hormonal response from exercise. Over time, to make the workout more productive as your level of fitness improves you can employ running in place between sets or even rapid jump roping.
My advanced clients who have built up a high work capacity will do a few constant motion workouts in addition to their gym training to accelerate their goal time table. With spring and summer hotly approaching we leave no stone unturned for clients. You would be amazed how much a few fifteen minute, well-structured routines done at home will do for accelerating body fat loss.
These methods really put people over the top provided they stay on top of recovery to ensure the body responds optimally to training from a hormonal and metabolic stand point. They also provide a great opportunity to address lagging body parts or weaker muscles by providing additional target work to fix weak links. Remember that you are only as strong as your weakest links and muscle imbalances are a top cause for injury.
The sequence of exercises is very important to maintain a high level of intensity while also letting muscles recover between sets. This is why we suggest pairing an upper and lower body movement together in a super set fashion. For example, a set of pushups followed by the 30 second active rest period then a set of body weight squats, a 30 second active rest period, and repeat three to five times before moving on to the next pair of exercises. This sequence allows the upper body muscles to recovery while the lower body musculature is working.
Constant Strategic Change for Rapid Fat Loss
The constant motion system can be adjusted to many different skill and fitness levels, and you make a good point about adjusting the routine. Too many people fall into the trap of never changing workouts or making the wrong changes. As results diminish the interest fades and many people end right back up on the couch! To keep progress moving many parameters can be altered such as speed of the reps, active rest period lengths, set sequencing, exercises, rep ranges and more. On a daily basis I help clients earn rapid results by overhauling routines to ensure the new stimuli deliver the impact needed to reach goals FAST!
Cranking Up the Intensity
Those of you reading this with training experience, do not be fooled into thinking this will be too easy! There are plenty of adjustments that can be made. I would suggest substituting more difficult exercises and a faster pace active rest period to meet your needs. Consider using longer tempos and a weighted vest to increase the level of difficulty. For a great leg session match lower body movements with an active rest period on a stationary bike with the tension cranked up to add resistance! Yes, I spend most of my day dreaming up ways to make the body work in ways to achieve the fastest possible results.
Many Short Workouts are Better Than One Long Session
My advanced clients have experienced great progress using a few brief body weight workouts weekly in addition to their sessions in the gym. These 10-20 minute workouts provide additional metabolic activation opportunities. To summarize, the more often you can activate metabolism without over training the faster your rates of progress will be, especially in regards to fat loss. If you are in good shape and looking to get into GREAT shape you must take on new methods designed for your needs or you are highly unlikely to reach your goals in my experience of training thousands of clients.
Constant Motion Training
Sets Reps Tempo Active Rest
A1. Pushups 3-5 8-10 3-1-1-0 30
A2. Body Weight Squats 3-5 8-10 3-2-1-0 30
B1. Assisted Chin Ups 3-5 4-6 4-2-1-1 30
B2. Dynamic Lunges 3-5 6-8 3-1-1-0 30
Active rest period
- start with walking and progress to a faster pace as your fitness level improves.
Fat Burning Nutrition
Adopting a specific program to fit your needs and goals is crucial. Using the right food choices such as
grass fed beef
and other organic sources is a vital move in the right direction. Next comes food amounts, combinations, timing, macronutrient cycling and more. Do not be fooled into believing that a successful fat loss effort is just about burning more energy than what comes in.
The situation is much more complex involving hormones, fat burning enzyme levels and more. I aim to make things very simple for consumers by implementing easy to execute plans which cover all of the bases. For a quick start to fat burning I suggest The Extreme Crash Diet which can be used only for 4-6 weeks before transitioning to a different strategy. When executed consistently there is no faster ticket to FAT LOSS.
_____________________________________________

Email scott@infinityfitness.com for copies of the 17 Rapid Fat Loss Tips, The Extreme Crash Diet and The Fat Burning Tools Special Report!
_____________________________________________

Infinity Fitness INC provides training, fitness, and nutritional information for educational purposes. It is important that you consult with a health professional to ensure that your dietary and health needs are met. It is necessary for you to carefully monitor your progress and to make changes to your nutritional and fitness program to enjoy success. Infinity Fitness does not employ dietitians or health professionals and assumes no responsibility or liability for your personal health and condition. For more information regarding our Limited Warranty for products and services, please see our disclaimer at InfinityFitness.com. Copyright © Infinity Fitness INC All Rights Reserved 2010
This document is provided by Infinity Fitness INC for general guidance only, and does not constitute the provision of health or fitness advice. The information is provided "as is" with no assurance or guarantee of completeness, accuracy, or timeliness of the information, and without warranty of any kind, express or implied, including but not limited to warranties of performance, merchantability, and fitness for a particular purpose.
Email new questions for Scott Mendelson via:
eathealthy@grasslandbeef.com
Recipe Corner
FABULOUS FAJITAS
1 Skirt Steak, sliced thin
1 large sweet red onion, sliced
1 red bell pepper, cut in slices
1 yellow bell pepper, cut in slices
Brown rice or regular soft tortillas
Chopped fresh cilantro for garnish
Red or dark green leaf lettuce
Diced tomatoes
Sour Cream (optional)
Marinade:
Juice of 1 medium lime
1/4 cup extra virgin olive oil
1/4 cup Worcestershire sauce
1/4 soy sauce*
2 tsp cumin powder
1 tsp chili powder
1 tbsp of Frank's Red Hot sauce or a few sprinkles of hot pepper flakes or cayenne
Guacamole:
1 whole ripe avocado
2-3 Tbsp of minced red onion
2 cloves of garlic, minced
1 small tomato, chopped
Juice of one fresh lemon or lime
Handful of fresh cilantro, chopped
Sea salt, to taste
Optional - 1 small jalapeño, minced, with seeds and ribs removed or some red pepper flakes
Directions:
Mix up marinade in a shallow glass container add in slices of beef, pepper and onions. Cover and marinate 2-4 hours or overnight in refrigerator.
Drain off half the marinade and discard, cook remaining marinade, meat and vegetables in skillet over medium heat, until meat is done and vegetables are tender, and liquid is mostly gone.
For extra flavor, squeeze some fresh lime or lemon juice over the meat and veggies when done, and garnish with a fist full of chopped cilantro.
Remove avocado pit, and combine avocado with remaining guacamole ingredients in small bowl and set aside.
Serve with warm tortillas, guacamole, sour cream, lettuce and tomatoes.
Yield: 4 servings
Recipe compliments of Cat Ebeling, co-author of The Fat Burning Kitchen (along with Mike Geary), and Fat Burning Superfood Recipe Book (due out any day!). Find more great fat burning recipes at www.simplesmartnutrition.com.
Lewis County, Missouri - March 2011

These recent photos were taken on a warm, sunny afternoon on one of the US Wellness farms near Canton, MO.
Purchasing Rules & Discounts


U.S. Wellness requires a $75 minimum purchase and a 7 lb total order minimum.

The weight minimum is to help ensure everything stays frozen during transit and the price minimum is required since we have built the cost of shipping into the price of the product. You will only see a $7.50 handling fee at checkout.

The South Carolina Chicken Bundles, and Olive Oil ship from separate locations, so they are not included in the 7 lb weight minimum.

The shopping cart will keep track and remind you if your order is under the 7 lb limit.

Weight Discount

On your next order, receive a $25 discount for every 40 lbs you order. This offer excludes items that ship separate such as the South Carolina Chicken and Olive Oil.



This is our way of saying thank-you for purchasing in bulk! This can be any combination of products totaling 40 pounds and does not have to be specific to any category. Each 40 lb interval will yield the discount. For example, 80 lbs of product will yield a $50 discount and a 120 lb purchase will yield a $75 discount.



Customer Change Contact Info Link
Need to change your address information or remove yourself from our customer newsletter? Click here. After opening, enter your email address and store password and you will be able to edit your customer file.


________________________________________________






Confidentiality Guarantee:



U.S. Wellness Meats does not sell, trade or give away any subscriber information. This isn't just an ethical commitment, it's also a legal one.

Copyright © 2009 by U.S. Wellness Meats and Catherine Ebeling. All rights reserved. The content, design and graphical elements of this newsletter are copyrighted.

Please secure written permission of the authors before copying or using this material. Address: caebeling@earthlink.net or eathealthy@grasslandbeef.com

Sincerely,
John Wood
U.S. Wellness Meats
Toll Free: (877) 383-0051