Dear John,
Mother Nature is sure taking us on a ride this winter. We have seen roller coaster temperatures ranging from 10 -70 degrees here in the Midwest over the last two weeks, with no end in sight. We enjoy anything over 45 this time of year, even if it is 10 degrees the next day!
While most of us are aware of the healing powers that certain foods have, and understand that a healthy diet and lifestyle can help prevent deadly diseases and ward off aging - most of the general population hasn't figured this out yet. They are still eating the Standard American Diet (SAD) and taking too many medications. That is why we were especially glad to see
WebMD
report on certain foods that can help save your life. We agree wholeheartedly about the power of a healthy diet and are happy to see them spreading the word. While there are a few more foods we would add to the list of
14 Foods that Could Help Save Your Life
, it is a nice start.
We first heard about the
Perfect Health Diet
at last years' Weston A. Price Conference and were intrigued. So, we visited the website to learn more, and found out that it is a unique way of eating that focuses on clean proteins, safe starches, and a variety of vegetables, herbs, sauces and soups. Much like the Paleo Diet, it excludes toxins, including legumes, grains, vegetable oils and sugar. Another reason we like it is that it includes some of our favorite foods:
liver
,
shellfish
, sweet potatoes,
bone broth
,
salmon
, coconut oil and
butter
. For more information on how this diet can improve your health,
visit their website
, read
Dr. Mercola's take
on it, or just
buy the book
!
If you are looking for a way to stock your kitchen for free - head over to
Civilized Caveman Cooking
this week, they are giving away some amazing prizes, and you don't have to purchase anything to enter. They are offering up an 8-piece stainless steel set from Le Creuset, as well as gift certificates to US Wellness and several other paleo-friendly companies. Don't wait, they were only taking the first 1,000 entries, but due to the overwhelming response they have
increased it to 2000
! Fore more chances to win, visit
Healing Gourmet on Facebook
, they are giving away two $75 US Wellness Gift Certificates, and entering is super easy!
We have been very concerned with the recent reports we've been reading about new internet legislation SOPA and PIPA. The implications it could cause for online businesses are grave, not to mention how it would change online searches and the sharing of information. While we agree that internet piracy should not be tolerated, we are worried this might take things too far, and still not stop the root problem. Google posted a
helpful informational page
this week, please check it out and let your local legislators know what you think.
We want your feedback! We are trying to improve our ordering and shipping process and want to know what would make it easier for you - our customer. If you can take a quick minute to complete this
short survey
, you will automatically be entered to win a $50.00 US Wellness gift certificate, or one of five chances for a free $7.50 handling fee on your next order!
You may have noticed some changes to our website this week. We are in the process of updating our product pages to make room for more nutritional information. We appreciate your patience while we make the changes and continue to update information to help you make purchasing decisions.
Winter Regards,





Breaking News
Restocked This Week:
It's Back!
15% Discount Code Available!
Read Dr. Al Sears' article below
Find 6-red letter code word spelled in order in article
Code active Sunday through Tuesday this week
Applies to any order under 40 lbs
Excludes any sale items, bulk boxes, volume discounts, gift certificates
_______________________________________
Diet Rich in Slowly Digested Carbs Reduces Markers of Inflammation in Overweight and Obese Adults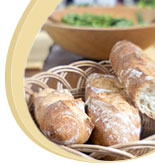 Among overweight and obese adults, a diet rich in slowly digested carbohydrates, such as whole grains, legumes and other high-fiber foods, significantly reduces markers of inflammation associated with chronic disease, according to a new study by Fred Hutchinson Cancer Research Center. Such a "low-glycemic-load" diet, which does not cause blood-glucose levels to spike, also increases a hormone that helps regulate the metabolism of fat and sugar.
These findings are published online ahead of the February print issue of
The Journal of Nutrition
.
The controlled, randomized feeding study, which involved 80 healthy Seattle-area men and women - half of normal weight and half overweight or obese - found that among overweight and obese study participants, a low-glycemic-load diet reduced a biomarker of inflammation called C-reactive protein by about 22 percent.
"This finding is important and clinically useful since C-reactive protein is associated with an increased risk for many cancers as well as cardiovascular disease," said lead author Marian Neuhouser, Ph.D., R.D., a member of the Cancer Prevention Program in the Public Health Sciences Division at the Hutchinson Center. "Lowering inflammatory factors is important for reducing a broad range of health risks. Showing that a low-glycemic-load diet can improve health is important for the millions of Americans who are overweight or obese."
Neuhouser and colleagues also found that among overweight and obese study participants, a low-glycemic-load diet modestly increased - by about 5 percent - blood levels of a protein hormone called adiponectin. This hormone plays a key role in protecting against several cancers, including breast cancer, as well as metabolic disorders such as type-2 diabetes, nonalcoholic fatty liver disease and hardening of the arteries.
"Glycemic load" refers to how the intake of carbohydrates, adjusted for total grams of carbohydrate, affects blood-sugar levels. Lentils or pinto beans have a glycemic load that is approximately three times lower than instant mashed potatoes, for example, and therefore won't cause blood-sugar levels to rise as quickly.
Study participants completed two 28-day feeding periods in random order - one featuring high-glycemic-load carbohydrates, which typically are low-fiber, highly processed carbs such as white sugar, fruit in canned syrup and white flour; and the other featuring low-glycemic-load carbohydrates, which are typically higher in fiber, such as whole-grain breads and cereals. The diets were identical in carbohydrate content, calories and macronutrients. All food was provided by the Hutchinson Center's Human Nutrition Laboratory, and study participants maintained weight and physical activity throughout.
"Because the two diets differed only by glycemic load, we can infer that the changes we observed in important biomarkers were due to diet alone," Neuhouser said.
"The bottom line is that when it comes to reducing markers of chronic-disease risk, not all carbohydrates are created equal. Quality matters," she said. "There are easy dietary changes people can make. Whenever possible, choose carbohydrates that are less likely to cause rapid spikes in blood glucose." These types of low-glycemic-load carbs include whole grains; legumes such as kidney beans, soy beans, pinto beans and lentils; milk; and fruits such as apples, oranges, grapefruit and pears. Neuhouser also recommends avoiding high-glycemic-load carbohydrates that quickly raise blood glucose. These include highly processed foods that are full of white sugar and white flour, and sugar-sweetened beverages and breakfast cereals.
The study was funded by the National Cancer Institute's Transdisciplinary Research on Energetics and Cancer (TREC) Initiative
Fred Hutchinson Cancer Research Center. "Diet rich in slowly digested carbs reduces markers of inflammation in overweight and obese adults." ScienceDaily, 11 Jan. 2012. Web. 16 Jan. 2012.
Dr. Al Sears, M.D.
Stay Strong All Winter Long
By: Al Sears, MD
Dear Health-Conscious Reader,
I was just reading my nutrition journal and I found something just by lucky accident that is very important this time of year.
In a new study just published this past Friday in The Proceedings of the Nutrition Society, they took men with low vitamin D and gave them a daily supplement. Only 1,000 IU a day was enough extra vitamin D for the men to have consistent, significant improvements in muscle strength.(1)
Vitamin D benefits your muscles because it regulates muscle calcium, muscle cell growth, and muscle fiber size. It also prevents degeneration and protects against insulin resistance so you can have more energy in your muscles.(2)
The reason I say it's important this time of year is because we just pushed the clock back an hour and that has a drawback. Less time to get enough vitamin D - the "sunshine vitamin."
In the winter, not only is the sun farther away, but you don't get as much exposure to it. If you work during the day, you wouldn't have any sun exposure until after work. The problem is, now you're getting off work an hour later as far as daylight goes, and it's dark.
You don't get the benefit of it being light early in the morning because you don't get your sun exposure at that time of day. You're probably asleep, and even if you are up, you're not outside without any clothes on.
If you live in northern latitudes, getting enough vitamin D is already a problem, and this time of year it's worse. In effect, the time change decreases your vitamin D even more.
Why should you care about that? Because the study I mentioned shows that vitamin D makes you stronger. And it lowers your injury rate. In another study, adding a vitamin D supplement increased muscle fiber, improved muscle strength and also reduced falls by 59 percent.(3)
To make sure you have enough vitamin D so you can stay strong and healthy this winter, you need to do two things...
Read More...
_____________________________________________


Editors Note: Dr. Al Sears, M.D. is a board-certified clinical nutrition specialist. His practice, Dr. Sears' Health & Wellness Center in Royal Palm Beach, Fla., specializes in alternative medicine. He is the author of seven books in the fields of alternative medicine, anti-aging, and nutritional supplementation, including The Doctor's Heart Cure. To get his free special report on the proven anti-aging strategies for building a vibrant, disease-free life, go here now. You'll learn how to stop Father Time without giving up the foods you love.


______________________________________________
Kelley Herring
Seven Superfoods to Fight the Flu

By: Kelley Herring
Flu season is here and if you want to stay healthy the natural way, I have some good news. Nature's medicine cabinet provides a delicious and potent cornucopia of immune-boosting, flu-fighting foods.

And unlike the flu vaccine, which can cause a wide range of side effects (from narcolepsy and permanent neurological damage to the flu itself), the potent flu fighters found in nature don't require a jab and are side-effect free!

Here are seven superfoods that will help you sail through flu season sniffle-free.

#1 - Garlic (and Onions Too!)

Potent members of the Allium family, garlic and onions have long been regarded as healing foods and recent research shows they can help fight the flu.

Garlic helps "stink out" the sickness with the help of allicin - a natural antimicrobial and antiviral compound. One study published in Advances in Therapy found that people taking a high potency allicin supplement daily had 64% fewer colds and recovered 70% faster than people not taking allicin.

Onions are also potent flu-fighters. In a recent study, a phytonutrient in onions called quercetin was found to negate the dip in immunity that comes with physical fatigue. And that "dip" is the window of opportunity for viruses and bacteria to take root and hold you hostage until they have run their course.

When it comes to garlic and onions, fresh is best. Add alliums to soups and stews at the end of cooking, or mix in to salads, dressings and sauces.

#2 - Mushrooms

You many not think of mushrooms as a flu-fighting superfood, but they are. In fact mushrooms possess two critical immune boosters you need this flu season: selenium and beta-glucan.

Selenium helps white blood cells produce cytokines - molecules that modulate the immune system and help clear sickness. What's more, a selenium deficiency has been found to reduce the body's immune response and also cause the influenza virus to mutate into stronger strains.

Beta glucan, an type of fiber with antimicrobial properties, helps activate "superhero" T-cells that seek and destroy invaders.

While most mushrooms provide immune-boosting benefits, maitake (hen of the woods), shiitake and crimini are the most powerful flu-fighting fungi in the culinary world. Reishi and cordyceps are also potent flu-fighters, but are typically consumed in supplement form.

Toss mushrooms into stir fries and soups or sauté and serve with grass-fed steaks to get a dose of the flu-fighting duo.
____________________________________________
Ed. Note: Kelley Herring is the Founder and Editor of Healing Gourmet - the leading provider of organic, sustainable recipes and meal plans for health and weight loss. Be sure to grab Healing Gourmet's free books - Eating Clean & Saving Green: Your Guide to Organic Foods on a Budget (includes 100+ foods at the best prices) and Eat Your Way Into Shape: Flip Your Body's Fat Blasting Switch and Melt 12 Pounds in 2 Weeks (includes a delicious 7 day meal plan!). Claim your free copies here...
Dr. Eric Serrano MD, MS, BC


Dr. Serrano,

I receive the US Wellness newsletter, and find your advice to be quite useful. A quick question:

My father (65, lean, healthy, active, etc.) got his first kidney stone last year, and it really threw him for a loop. He's terrified of getting another one, and I am concerned about the advice he was given by his doctor. Briefly, he was told to avoid oxylates in his diet. As it turns out, oxylate-containing foods are generally healthful (dark leafy greens and other high-antioxidant containing fruits and vegetables). Additionally, he was told to limit his protein intake. He has heeded the advice of his doctor, and now eats a lot of bread, rice, and other starchy carbs that, while being low in oxylates, cannot be doing his health any good. Some general advice regarding how to eat a healthy diet while still avoiding kidney stones would be greatly appreciated.

Thank you very much,

Dan

______________________________________________________
Dear Dan,

Thank you for your kind words. About your father - his doctor is partially correct but not entirely, so let me give you some guidelines that should help him:
Increase water intake
Absolutely no soda
Start taking Magnesium - around 1000 mgs per day
Decrease fruit intake and stop fruit juices
No cheese
Stay not away from meats, but from organs like kidneys, sardines, mackerel, etc
Vitamin B6 - 50mgs
If overweight - lose weight by keeping a low sugar diet
Dan, if your father takes the steps above his problem might never come back.

Good Luck,
Dr. Serrano
___________________________________________
This is a friendly reminder to email health and wellness questions to eathealthy@grasslandbeef.com for the Dr. Serrano question and answer series. Answers will appear in future issues of the weekly newsletter under your first name only. Dr. Serrano has been so kind to offer his expertise to any question involving health and wellness.
Dr. Serrano has advanced degrees in nutrition, kinesiology and wellness and has a wealth of knowledge from both his farm background, 15 years of clinical experience, and as an award-winning professor at Ohio State Medical School. Dr. Serrano has an outstanding family practice on the outskirts of Columbus, Ohio and works with a select group of professional athletes.
Athlete Corner - Scott Mendelson Q&A

How to Burn Off Up to 20 lbs of Fat In 60 days- Forever
So Advanced, Yet Simple Rapid Fat Loss Exercise Strategies
By: Scott Mendelson
Scott,
I ate so badly from Thanksgiving through the holidays that I should have more stored energy than a bear hibernating for the winter. Now I need to get things in gear to be ready for an April Vacation with a 25-30 lb loss of body fat. Problem is, I am overwhelmed with what to do at this point to get things going. I have other plans that I have used, but they never seem to get me all the way to my goals. Help!!!
Max
San Antonio
____________________________________________
Max,
Start by asking yourself an important question - How much progress did you really make last year? If the answer is less progress than you had in mind then it is time to change the strategy or you can expect the same lackluster results. Luckily for you I know exactly what to do to help you reach your goals as your situation reflects that of numerous clients that I have helped. We will customize a comprehensive program that is so advanced- yet simple for you to follow! You do not need hours in the gym or spend time doing cardio rides to nowhere. High quality work applied to the right method is the key to success to get fat burning hormones working for you!
There is no time to waste. Do not let details slow down your action, there are two huge steps to take to stop the bleeding right now! Get active by exercising and get rid of the junk food in the diet. It is very easy for people to put off New Year goals for various excuses such as being busy with work, or cold weather. This is a huge mistake as body fat piles on faster the longer bad habits are in place due to worsening hormonal and metabolic conditions that are self inflicted.
Wake Up! Optimize Your Fat Cell Function

The poor food choices over the holidays did more than just pack on body fat to your mid section, it left a lingering trail of fat loss trouble. High intake of trans fats, sugars, etc., clog up the fat cells making it difficult for them to function properly. Garbage such as trans fats designed to extend the shelf life of packaged goods also sticks around in your fat cells. The high quality dietary fats within organic grass fed beef along with a protocol we call fat cell cleansing, helps optimize fat cell function which is one of the most important steps you can take to get fat loss moving at a rapid pace...
_____________________________________________
Fat Burning Special Reports
Email scott@infinityfitness.com with ith your questions and to discuss your specific goals. Ask for the, Big Time Fat Strip Set Training, 10-Minute Fat Loss Interval Workout, Fat Cell Optimization Special Reports, and Zero Tolerance Rapid Fat Loss Plans
____________________________________________
Infinity Fitness INC provides training, fitness, and nutritional information for educational purposes. It is important that you consult with a health professional to ensure that your dietary and health needs are met. It is necessary for you to carefully monitor your progress and to make changes to your nutritional and fitness program to enjoy success. Infinity Fitness does not employ dietitians or health professionals and assumes no responsibility or liability for your personal health and condition. For more information regarding our Limited Warranty for products and services, please see our disclaimer at InfinityFitness.com. Copyright © Infinity Fitness INC All Rights Reserved 2010
This document is provided by Infinity Fitness INC for general guidance only, and does not constitute the provision of health or fitness advice. The information is provided "as is" with no assurance or guarantee of completeness, accuracy, or timeliness of the information, and without warranty of any kind, express or implied, including but not limited to warranties of performance, merchantability, and fitness for a particular purpose.
Email new questions for Scott Mendelson via:
eathealthy@grasslandbeef.com
Customer Feedback
US Wellness,
I am contacting you to let you know that as a very regular costumer of your offerings I couldn't be more pleased. I do not give great praise lightly but your wellness approach to food and life is so refreshing particularly to someone who resides in a state which is rather low on the scale of populous general health.
At 53 and an avid Crossfitter, your products and services are so appreciated and complimentary to my lifestyle. Selfishly, I hope that you remain somewhat under the radar so that neither product nor service never must be compromised! Thank you greatly for what you provide to your community.
Jay
Charleston, WV
Recipe Corner
Chorizo Beef Tongue
2 tablespoons chorizo spice mix (below) from Make it Paleo, add more to taste if desired:

1 tablespoon garlic powder
2 tablespoons chili powder
1 tablespoon paprika
1/2 tablespoon oregano
1/2 tablespoon cumin
1 teaspoon red pepper flakes
1/2 teaspoon salt
1 teaspoon black pepper
Directions:
Place beef tongue in a crock pot, pour over 1-2 cups of water, and cook on low for 8 hours.
After 8 hours, remove from crock pot, and carefully removed the thick skin from the tongue (it helps to use a fork).
Using two forks, shred the beef tongue.
Place shredded tongue into a cast iron skillet and turn on to medium heat. Combine all spices in a small mixing bowl. (Save extra in a small bag or empty jar.)
Pour chorizo spice over meat and stir until seasoned equally. Add water or left over broth from the crock pot as needed to help mobilize the spices, a little goes a long way. Start with a quarter cup of liquid and stir.
Recipe and photos compliments of Hayley & Bill at The Food Lovers' Primal Palate. For more amazing recipe ideas and mouthwatering photos, pick up a copy of their cookbook! For another unique Beef Tongue recipe check out their Tongue Taco Bites!
Tasmania Farms - January 2012

For the last several years we have been importing beef from the gorgeous island of Tasmania, to help keep some of our most popular and hard-to-come-by cuts (think Flank, Hanger & Skirt Steaks) in stock. One of our founding members just returned from Down Under with these amazing shots of grazing cattle with a close-up of the rich clover they are enjoying! For more photos and details of the trip visit our Facebook page.
Purchasing Information

Order Minimums
All orders must weigh at least 7 pounds in order to ship, to ensure everything stays frozen during transit.
$75 minimum purchase requirement, since we have built the cost of shipping into the price of each product.
You will never be charged extra for shipping.
There is a $7.50 handling fee upon checkout.
The South Carolina Chicken Bundles, Olive Oil and cookbooks ship from separate locations, so they are not included in the 7 lb weight minimum. The shopping cart will keep track and remind you if your order is under the 7 lb limit.
Weight Discount
Receive a $25 discount for every 40 pounds you order. This offer excludes items that ship separate such as the South Carolina Chicken and Olive Oil.
This is our way of saying thank-you for purchasing in bulk!
This can be any combination of products totaling 40 pounds and does not have to be specific to any category. Each 40 pound interval will yield the discount - for example, order 80 pounds and we'll take $50 off!
Customer Change Contact Info Link
Need to change your address information or remove yourself from our customer newsletter? Click here. After opening, enter your email address and store password and you will be able to edit your customer file.


________________________________________________





Confidentiality Guarantee:


U.S. Wellness Meats does not sell, trade or give away any subscriber information. This isn't just an ethical commitment, it's also a legal one.

Copyright © 2009 by U.S. Wellness Meats. All rights reserved. The content, design and graphical elements of this newsletter are copyrighted.

Please secure written permission of the authors before copying or using this material. Address: eathealthy@grasslandbeef.com

Sincerely,
John Wood
U.S. Wellness Meats
Toll Free: (877) 383-0051