Dear John,
Happy New Year! Ready or not, 2013 is here and off to a fast start. We appreciate your support and patronage throughout 2012 and we are looking forward to serving you in 2013. We have several New Year's resolutions we are working on as a company, and one of those is to improve our inventory. We are working with our meat cutters and processors to improve our efficiency and inventory and are excited for a better menu selection in 2013!

If you are looking for ways to make this new year better, Mark's Daily Apple posted a great list of easy things you can do to improve your health and lifestyle. If losing fat and finding your six-pack is on the list, be sure to read Scott Mendelson's article below for some tips on how to spice up your workout to torch the fat-burning fire. You can also visit our blog for lots of healthy suggestions to make you life easier this year!

Congratulations to US Wellness founding member Kenneth Suter for recently being honored as Missouri's Grassland Farmer of the Year. Kenneth is recognized statewide for his grazing management and farm knowledge. The University of Missouri selected his farm as one of the host farms for the statewide beef cattle tour, and he continues to assist University of Missouri Extension with grazing schools, pasture walks, farm tours and research. We are very lucky to have him on our team!

Our very popular beef short ribs are back in stock and on sale this week! Now is a great time to stock up as this sale does not happen often. We are also excited to announce we now have boneless beef short ribs in stock in a 1-lb package. This is a new product we are working on and think it will be just as popular as the original.

If you haven't tried them yet, we do have a couple other new products to introduce. The Sockeye Salmon Burgers are flying off the shelf. These heart-healthy burgers are packed with omega-3 fatty acids and full of rich, salmon flavor. Our newest addition is Paleo Trail Mix, which includes a tasty combination of nuts, seeds, raisins and figs. Raw Bison Fat is now also in stock. If you like our Beef Suet, the Bison Fat is a great addition to any stir fry and can be rendered down and used for baking or frying. Speaking of fat, Pork Lard is also in stock and a necessary addition to any kitchen!

Congratulations to Blog reader Natalie T. as the lucky winner of a free 5-Gallon bucket of Beef Tallow! Thank you to everyone who read the tallow post and left a comment, we were overwhelmed with your feedback! Stay tuned for more helpful posts and giveaways by signing up for our Blog!

If you are looking for some unique new recipes to help your family stay healthy this year, be sure to follow us on Pinterest. We are always adding new recipes and the latest cookbooks.

For another way to make your new year the best it can be: Paleo lifestyle coach and author, Nell Stephenson, is offering 25% off her download plans to US Wellness Customers. Use code USWELLNESSNEWYEAR now through January 31st, 2013 at her online store. Also, be sure to check out her books, Paleoista, Gain Energy, Get Lean and Feel Fabulous with the Diet You Were Born to Eat (Touchstone) and The Paleo Diet Cookbook (co-authored with Dr. Loren Cordain, PhD).


Happy New Year,



John, Lee Ann, Tressa, Jennifer, Amanda & Laura on behalf of the farm families of US Wellness Meats.
Toll Free: (877) 383-0051
Direct Line: (573) 767-9040





Breaking News

Restocked This Week:
*Pemmican, Marrow Bones & Chicken are expected to restock Monday, January 7, 2013*
________________________________________
15% Discount Code Available!
Read Dr. Al Sears' article below.
Find the bold, 6-red-letter code word spelled out in order.
Code active Sunday - Tuesday this week.

Applies to any order under 40 lbs, excluding any sale items, bulk boxes, volume discounts, and gift certificates
Dr. Al Sears, M.D.
The Most Asked Question...

By: Al Sears, MD



Dear Health-Conscious Reader,

One of the most-asked questions I got when I was chatting with the folks who came to my recent "State of the Art Anti-Aging" Seminar was "How do I keep my brain young?"

Everywhere I speak, whether it's here at my recent seminar or at lectures all over the world, people ask me how to keep their minds sharp.

During my presentation, I showed our guests how maintaining your telomeres can help. But if you are a regular reader, you know I always recommend food as your best source of nutrients for every part of your body.

So today I want to tell you about the foods I 'prescribe" to my patients to keep their minds energetic and young, even while they sleep. Because if you feed your brain properly, you can have better recall and better concentration.

Eating well, is a fast, direct and reliable strategy for:

Enhancing your cognitive abilities...

Protecting your brain from damage...

And counteracting the effects of aging.

Beneficial foods include those high in antioxidants like vitamin C and vitamin E. That`s because oxidation causes an age-related decline in mental functions, and a loss of telomere length. This can lead to everything from your garden-variety "senior moments," to the more serious (and terrifying) Alzheimer's disease.

Here are some of the foods that improve your brain's performance and help give you more energy and focus...

Continue Reading...

______________________________________
Editors Note: Dr. Al Sears, M.D. is a board-certified clinical nutrition specialist. His practice, Dr. Sears' Health & Wellness Center in Royal Palm Beach, Fla., specializes in alternative medicine. He is the author of seven books in the fields of alternative medicine, anti-aging, and nutritional supplementation, including The Doctor's Heart Cure. To get his free special report on the proven anti-aging strategies for building a vibrant, disease-free life, go
here
now. You'll learn how to stop Father Time without giving up the foods you love.
______________________________________________
Kelley Herring
The Allergy-Friendly Alternative to Butter

By: Kelley Herring, Healing Gourmet
In my recent article - The Superfood in Your Fridge Door - I told you about the many health benefits of butter. It's packed with beneficial fatty acids and lipid-soluble vitamins.

But for many people, butter just isn't on the menu. For those who have an intolerance or allergy to dairy, the milk solids in butter - including casein (a protein) and lactose (a sugar) - can cause a wide range of issues, including:

* Gastrointestinal discomfort & bloating
* Leaky gut
* Systemic inflammation
* Behavioral issues
* Blood sugar imbalances
* Many more.

The good news is there is an easy way to get all of butter's golden goodness - without the potentially offending milk solids...
Eat Ghee: The Clear Choice

Ghee is a form of clarified butter that has been enjoyed in India and South Asia for millennia. And just like butter, it is rich in vitamins A, D, E and K as well as cancer-fighting CLA.

The difference? In ghee, the milk solids have been removed and the water evaporated. This creates a clarified product that is virtually free from the allergenic components. And not only is this a boon for those avoiding casein and lactose, it's beneficial for your cooking too.

You see, milk solids and water make butter more sensitive to heat. They lower the point at which it "flashes" or smokes. But ghee has a higher flash point (ranging from 375 to 485 F). This makes it the clear choice for sautéing, pan-frying, roasting and other higher-heat cooking methods...
____________________________________________
Ed. Note: Kelley Herring is the Founder and Editor of Healing Gourmet - the leading provider of organic, sustainable recipes and meal plans for health and weight loss. Be sure to grab Healing Gourmet's free books - Eating Clean & Saving Green: Your Guide to Organic Foods on a Budget (includes 100+ foods at the best prices) and Eat Your Way Into Shape: Flip Your Body's Fat Blasting Switch and Melt 12 Pounds in 2 Weeks (includes a delicious 7 day meal plan!). Claim your free copies here...
Recent Health News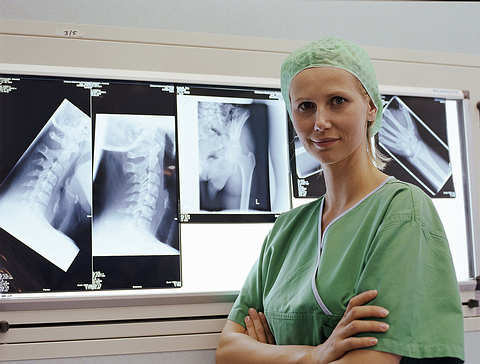 US Cancer Screening Rates Decline Over the Last 10 Years, Finds New Study



The rate of people who seek preventive cancer screenings has fallen over the last ten years in the United States with wide variations between white-collar and blue-collar workers, according to a University of Miami Miller School of Medicine study published on December 27 in the open-access journal Frontiers in Cancer Epidemiology.

While earlier diagnoses and improved treatments have increased the number of survivors, cancer remains one of the most prominent chronic diseases and, last year alone, claimed the lives of more than 570,000 people in the U.S.

"There is a great need for increased cancer prevention efforts in the U.S., especially for screening as it is considered one of the most important preventive behaviors and helps decrease the burden of this disease on society in terms of quality of life, the number of lives lost and insurance costs," said lead author Tainya Clarke, M.P.H., research associate in the Department of Epidemiology and Public Health.

"But despite this," Clarke continued, "our research has shown that adherence rates for cancer screenings have generally declined with severe implications for the health outlook of our society."

For their NIH-funded study, Clarke and her team evaluated the cancer screening behaviors of the general public and cancer survivors to see if government-recommended screenings goals were achieved.

The study looked at cancer screening adherence rates for colorectal, breast, cervical and prostate cancers and compared the screening rates among the general public to all cancer survivors and to the sub-population of employed survivors.

Results showed that the general public did not meet government recommendations for cancer screenings for any cancer types except colorectal cancer. About 54 percent of the general public underwent colorectal screenings, exceeding the 50 percent goal of the government's "Healthy People 2010" national health promotion and disease prevention initiative.

By contrast, cancer survivors, who are at an increased risk of developing the disease, had higher screening rates and underwent the recommended cancer screenings for all types except cervical cancer, which decreased to 78 percent over the last decade. The study also showed a decline among cancers survivors who sought cancer screenings over the last three years.

The researchers used the recommended cancer screening rates set by the U.S. Department of Health and Human Services and looked at data from the National Health Interview Survey between 1997 and 2010. In total, 174,393 people were included in the study analysis, with 7,528 employed cancer survivors and 119,374 people representing the general population.

In addition, the study showed that among survivors, white collar workers had higher screening rates than blue collar workers - a crucial discovery that Clarke hopes will help change current job-related policies and overcome disparities within different professions of working cancer survivors.

The researchers speculated that ongoing disagreements among the United States Preventive Services Task Force, American Cancer Society and others over screening guidelines, as well as the decrease in worker insurance rates over the decade may have influenced the decline in screening rates.

Clarke hopes that more comprehensive research will assess the combined factors affecting screening rates and lead to more effective workplace interventions and increase screening within each occupational sector.


Frontiers. "US cancer screening rates decline over the last 10 years, finds new study." ScienceDaily, 27 Dec. 2012. Web. 27 Dec. 2012.


Athlete Corner - Scott Mendelson Q&A

Scott,
I have reviewed your website in detail and I am very impressed with the client statements and transformation pictures. I need to lose 30 lbs of fat to have a six pack for my 42nd birthday and want to know the best way to make it happen in 12 weeks! What determines the rate of success for your clients? Every year I get off to a good start, but progress stalls by mid-February and things go downhill quickly from there.
Michael
Anaheim, CA
________________________________________________
_____________________________________________
Customer Feedback

Dear U.S. Wellness,

I have enjoyed your beef for years and decided to try your pork sausage - best sausage I've tasted since I gave up farming (in PA where we made our own).

Thanks for a great morning meat,

Mike
Recipe Corner
Paleo Shrimp-Stuffed Mushrooms
Ingredients:
24 ounces (about 24 medium-sized) cremini mushrooms
2 tablespoons melted Ghee or fat of choice
8 ounces fresh or frozen shrimp
1/4 cup scallions (about 2 scallions), roughly chopped
1/4 cup packed cilantro
2 bacon slices, diced (about ⅓ cup)
1 tablespoon jalapeño pepper, diced small
1 teaspoon Paleo-friendly fish sauce
Kosher salt
Freshly-ground black pepper
Directions:
Preheat the oven to 450°F.
Clean your cremini mushrooms and remove the stems.
Place the mushrooms on a foil-lined baking sheet, and brush them with melted ghee. Roast the mushrooms, gill-side down, for 12 minutes.
Flip over the mushrooms, and roast for 5 to 10 minutes more, or until the liquid released by the mushrooms has evaporated.
While the mushrooms are in the oven, de-vein and remove the tails from the thawed shrimp, and chop them into medium-sized pieces.
Toss the shrimp, scallions, cilantro, bacon, jalapeno, and fish sauce into the work bowl of a food processor. Season to taste with salt and pepper.
Pulse the ingredients for the filling until a coarsely-chopped mixture develops. The filling should be the consistency of a sticky, chunky paste.
Scoop out the filling with a spoon or small disher, and fill each cooked mushroom with the shrimp paste.
Return the mushrooms to the oven for 8 to 10 minutes, or until the shrimp mixture has set.
Transfer the mushrooms to a plate and serve.
These bites taste even better with a squiggle of homemade Paleo Sriracha on top. (But then again, doesn't everything?)
___________________________________
Thanks to Nom Nom Paleo for sharing this recipe and photo! For more paleo recipes at your fingertips, download the Nom Nom Paleo app for iPad!
If you are a blogger or food artist and would like to see your recipes published simply email them to recipes@grasslandbeef.com.
US Wellness Cattle - Alabama
Purchasing Information
Order Minimums

All orders must weigh at least 7 pounds in order to ship, to ensure everything stays frozen during transit.
$75 minimum purchase requirement, since we have built the cost of shipping into the price of each product.
You will never be charged extra for shipping.
There is a $7.50 handling fee upon checkout.
The South Carolina Chicken Bundles, Olive Oil and cookbooks ship from separate locations, so they are not included in the 7 lb weight minimum. The shopping cart will keep track and remind you if your order is under the 7 lb limit.
Weight Discount
Receive a $25 discount for every 40 pounds you order. This offer excludes items that ship separate such as the South Carolina Chicken and Olive Oil.
This is our way of saying thank-you for purchasing in bulk!
This can be any combination of products totaling 40 pounds and does not have to be specific to any category. Each 40 pound interval will yield the discount - for example, order 80 pounds and we'll take $50 off!
Contact Info

N
eed

to change your address information or remove yourself from our customer newsletter? Click
here
and enter your email address and store password and you will be able to edit your customer file.

To unsubscribe from this email list, simply click on the SafeUnsubscribe link at the very bottom of this page.
________________________________________________
Confidentiality Guarantee:
U.S. Wellness Meats does not sell, trade or give away any subscriber information. This isn't just an ethical commitment, it's also a legal one.
Copyright © 2009 by U.S. Wellness Meats. All rights reserved. The content, design and graphical elements of this newsletter are copyrighted.
Please secure written permission of the authors before copying or using this material. Address: