Dear John,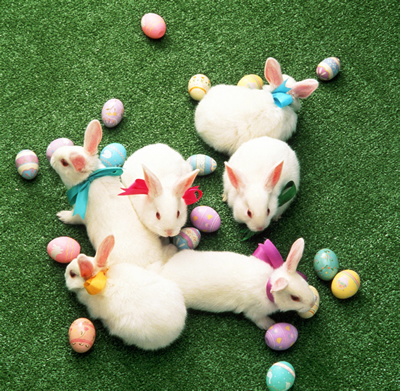 We hope everyone is enjoying a wonderful Easter holiday with family and friends. We are finally seeing more signs of spring this week. After another big snow last weekend, temperatures are inching closer to 60 degrees this weekend, which is a welcome change after an especially long winter!

Two of our grilling favorites are on sale this week. The handy Top Sirloin Butt Steak may be small in size (weighing in at 6 oz) but is big in flavor! These cook quickly, making them excellent for the grill. The New York Strip Kabobs are cut from the popular striploin muscle and are cubed, making them ideal for kabobs or your favorite stir fry.

As the popularity of the paleo diet keeps increasing, we often get questions about different products and if they comply. We also hear of consumers trying to "go paleo" who often hit a wall or plateau and their progress stalls. Does this sound like you? If so, Chris Kresser posted a very helpful article last week that may help get you out of a rut! It certainly gave us some new ideas and some better ways to improve our diet. Meat is a standard in the paleo diet, but make sure you are eating different types. Most people are hesitant to add organ meats at first - but there are several ways to slowly incorporate them into your diet. Our favorite is by stocking up on tasty Braunschweiger, Headcheese and Liverwurst - which just restocked this week!

We have a very special giveaway going on this week. If you struggle with packing a healthy lunch for your school kids - help is on the way! Head over to our blog now for your chance to win a Lunchbot, along with $75 worth of US Wellness Meats spending cash! What is a Lunchbot? It is a very special lunchbox, made with stainless steel that will make your child the envy of the lunch room, especially when it is stocked with delicious snacks from US Wellness Meats! But don't delay - the winner will be selected on Friday, April 5.

Are you still fighting the holiday weight gain? Have you lost weight but are still having trouble with the same problem areas? Be sure to read Scott Mendelson's article this week for some great tips on how to fight stubborn fat areas and a new workout plan to mix up your routine.

Our production has caught up with some of our best sellers this week: Pork Bacon, Liverwurst, Snack Sticks, Beef Jerky and Pet Burger are all in stock! We will have more tallow (both pails and buckets) in stock Monday afternoon, April 1. We appreciate your patience as we work to keep up with the ever-growing demand! Thank you all for your patronage, we truly appreciate your support and feedback.

To stay current with all US Wellness restocks, sales and specials, be sure to follow us on Facebook or Twitter!

Best Easter Wishes,

John, Lee Ann, Tressa, Jennifer, Amanda & Laura on behalf of the farm families of US Wellness Meats.
Toll Free: (877) 383-0051
Direct Line: (573) 767-9040





Breaking News
________________________________________
15% Discount Code Available!
Read Dr. Al Sears' article below.
Find the bold, 5-red-letter code word spelled out in order.
Code active Sunday - Tuesday this week.

Applies to any order under 40 lbs, excluding any sale items, bulk boxes, volume discounts, and gift certificates
Dr. Al Sears, M.D.
But 7 Different Medications
Are Okay?


By: Al Sears, MD



Dear Health-Conscious Reader,

He called his daughter and said "I'm not supposed to take CoQ10 anymore."

"Why?" his daughter, my assistant S.D., asked.

He said, "My doctors told me."

S.D.'s father had just had triple bypass surgery and was now taking seven different medications, including a statin drug.

Isn't that ironic ... here's a nutrient that your body already makes... it's impossible to be allergic to because it's already in your body... you don't get enough of it because we don't eat the principal source - organ meat - anymore ... and there's never been a single case of CoQ10 ever hurting anyone.

But they say, "Don't take it." Yet they're fine with him taking seven prescriptions.

Now let's look at the record of the drugs.

The Adverse Event Reporting System (AERS), where people can report the effects of medications to the FDA, shows that just for 2010, there were 471,291 "adverse" events caused by prescription drugs.(1)

A chart of patient outcomes after reporting to AERS. Adverse events, according to the FDA, include death, hospitalization, life-threatening events, disability, and congenital anomalies, among other things.

What's worse is that 82,724 people died from taking medications in 2010. And the number of deaths and adverse outcomes has increased every year since the FDA started the report system...

Continue Reading...

______________________________________
Editors Note: Dr. Al Sears, M.D. is a board-certified clinical nutrition specialist. His practice, Dr. Sears' Health & Wellness Center in Royal Palm Beach, Fla., specializes in alternative medicine. He is the author of seven books in the fields of alternative medicine, anti-aging, and nutritional supplementation, including The Doctor's Heart Cure. To get his free special report on the proven anti-aging strategies for building a vibrant, disease-free life, go
here
now. You'll learn how to stop Father Time without giving up the foods you love.
______________________________________________
Kelley Herring
Are You Deficient in this
Disease-Fighting Nutrient?
(40% of People Are!)

By: Kelley Herring, Healing Gourmet


With the rates of chronic disease - including heart disease, cancer and Alzheimer's - on the rise, most of us are seeking natural ways to protect our health into our golden years.


And while eating a whole foods diet that's free of processed junk and rich in a wide variety of nutrients is a smart safeguard, there's one nutrient that is of particular importance when it comes to disease prevention and life-long vitality:
Vitamin B12.

The Common Nutrient with Extraordinary Benefits


You might be surprised to learn that Vitamin B12 has been shown to possess a wide array of anti-aging and disease-fighting benefits. This common nutrient can reduce your risk of:
Cardiovascular disease

Cancer

Alzheimer's disease (as well as dementia, cognitive decline and memory loss)

Depression and other forms of mental illness.
And that's not all. It can also help to prevent infertility, learning and developmental disorders in children, as well as autoimmune and neurological disorders, including multiple sclerosis (MS).


How could one nutrient benefit such a wide number of health concerns?
____________________________________________
Ed. Note: Kelley Herring is the Founder and Editor of Healing Gourmet - the leading provider of organic, sustainable recipes and meal plans for health and weight loss. Be sure to grab Healing Gourmet's free books - Eating Clean & Saving Green: Your Guide to Organic Foods on a Budget (includes 100+ foods at the best prices) and Eat Your Way Into Shape: Flip Your Body's Fat Blasting Switch and Melt 12 Pounds in 2 Weeks (includes a delicious 7 day meal plan!). Claim your free copies here...
Recent Health News
Eating Junk Food While Pregnant May Make Your Child a Junk Food Addict
Here's another reason why a healthy diet during pregnancy is critical to the future health of your children: New research published in the March 2013 issue of The FASEB Journal, suggests that pregnant mothers who consume junk food actually cause changes in the development of the opioid signaling pathway in the brains of their unborn children. This change results in the babies being less sensitive to opioids, which are released upon consumption of foods that are high in fat and sugar. In turn, these children, born with a higher "tolerance" to junk food need to eat more of it to achieve a "feel good" response.


"The results of this research will ultimately allow us to better inform pregnant women about the lasting effect their diet has on the development of their child's lifelong good preferences and risk of metabolic disease," said Beverly Muhlhausler, Ph.D., a researcher involved in the work from the FOODplus Research Centre at the School of Agriculture Food and Wine at The University of Adelaide in Adelaide, Australia. "Hopefully, this will encourage mothers to make healthier diet choices which will lead to healthier children."


To make this discovery, Muhlausler and colleagues studied the pups of two groups of rats, one of which had been fed a normal rat food and the other which had been fed a range of human "junk foods" during pregnancy and lactation. After weaning, the pups were given daily injections of an opioid receptor blocker, which blocks opioid signaling. Blocking opioid signaling lowers the intake of fat and sugar by preventing the release of dopamine. Results showed that the opioid receptor blocker was less effective at reducing fat and sugar intake in the pups of the junk food fed mothers, suggesting that the opioid signaling pathway in these offspring is less sensitive than for pups whose mothers are eating a standard rat feed.


"This study shows that addiction to junk food is true addiction." said Gerald Weissmann, M.D., Editor-in-Chief of The FASEB Journal. "Junk food engages the same body chemistry as opium, morphine or heroin. Sad to say, junk food during pregnancy turns the kids into junk food junkies."
Federation of American Societies for Experimental Biology. "Eating junk food while pregnant may make your child a junk food addict." ScienceDaily, 28 Feb. 2013. Web. 22 Mar. 2013.
Athlete Corner - Scott Mendelson Q&A

Attack Stubborn Belly & Buttocks by Shutting Off Fat Storage Receptors & Build Buns of Steel!
By: Scott Mendelson
Scott,
I need a leg workout I can do at home to firm up the whole lower body and burn fat! I store body fat around my hips and buttocks and my husband has the body fat stuck on his gut! When stress increases - those areas get much worse. Why does this happen and what can we do with diet to attack the stubborn fat?
Suzie
________________________________________________
Suzie,
Many of my clients train at home and yes, you can be very productive without much equipment if you are willing to be intense! Even though increasing strength is not your goal, you must gradually challenge the muscles to help increase fat burning hormone output. The weight load used is one part of the success equation, but we always emphasize proper form and rep tempo (speed) to increase benefits.
The leg workout below will be very challenging even with 10-20 pound dumbells in each hand for you and possibly a higher load for your husband! Some of the exercises are linked to video clip demonstrations that you should watch several times so that you understand the execution. The exercises are deceptively challenging when done correctly with the strategic pauses. These specialized variations are very important as they provide fresh stimuli to the body which can be otherwise bored with your typical training routines...
Where Are Your Fat Storage Receptors?
Women have a higher density of fat storage receptors around the hips and glutes while men have a higher concentration in the mid-section. You must shut off the fat storage receptors with a comprehensive nutrition, training and recovery program; otherwise you have an uphill battle ahead of you...
Continue Reading...
_____________________________________________
Email Scott@infinityfitness.com for a free copy of the Macronutrient Cycling Fat Loss Special Report, KISS Rapid Fat Loss Plan, and the 17 Rapid Fat Loss Tips. Visit our new blog for great tips, exercise video clips, success strategies and more!
____________________________________________
Infinity Fitness INC provides training, fitness, and nutritional information for educational purposes. It is important that you consult with a health professional to ensure that your dietary and health needs are met. It is necessary for you to carefully monitor your progress and to make changes to your nutritional and fitness program to enjoy success. Infinity Fitness does not employ dietitians or health professionals and assumes no responsibility or liability for your personal health and condition. For more information regarding our Limited Warranty for products and services, please see our disclaimer at InfinityFitness.com. Copyright © Infinity Fitness INC All Rights Reserved 2010
This document is provided by Infinity Fitness INC for general guidance only, and does not constitute the provision of health or fitness advice. The information is provided "as is" with no assurance or guarantee of completeness, accuracy, or timeliness of the information, and without warranty of any kind, express or implied, including but not limited to warranties of performance, merchantability, and fitness for a particular purpose.
Customer Feedback
Good Morning~
I just wanted to give you a bit of feedback. I have made a recipe using
flank steak
many, many times. Yesterday, for the first time, I used beef from U.S. Wellness and I have to say that a great recipe (from Mark Sisson's cookbook) was made FAR greater using your
flank steak
!!
Thank you so much for making excellent grass fed beef (and other healthy products) available!!
Have a great day,
Carrie
Recipe Corner
Bacon & Balsamic Deviled Eggs
Ingredients:
12 eggs
5 bacon pieces, cooked and crumbled
1/3 cup mayonnaise
2 1/2 T onion, finely chopped
1 T all natural dijon mustard (or spicy brown mustard)
1 tsp balsamic vinegar
salt and pepper to taste
carrot for the beaks
extra piece of bacon for the eyes
Directions:

When trying to hard boil eggs, always use at least a week old eggs. It is almost impossible and really frustrating trying to peel fresh eggs.
Put your eggs in a pot and fill the pot with at least one inch of water. Add 1 tsp of salt. Bring to a boil. As soon as the water boils, remove the pot from heat and keep covered for 15-17 minutes.
Drain the water and run the eggs under cold water for a minute or two. Let them sit in the cold water for a minute. Peel the eggs.
For the deviled eggs:
Cut the eggs in half lengthwise and scoop out all the yolks. Put the yolks in a separate bowl and mash. Add the mayonnaise, bacon, onion, balsamic, and salt and pepper. Stir until well combined. Spoon the mixture into the egg halves evenly.
For the Easter "chicks":
Cut a zigzag around the top 1/3 of all the eggs. You may also have to cut a small portion of the bottom in a straight line to get the chicks to stand up straight.
Scoop out the yolks in a separate bowl and mash the yolks. Add the rest of the deviled egg mixture to the bowl and stir until combined.
Fill the eggs with the deviled egg mixture. It's easiest to put the filling in a plastic bag. Cut the bottom corner of the plastic bag and "pipe" the filling into the eggs.
Once your eggs are filled, cut out "beaks" with a carrot and use the bacon for the "eyes." Rest the tops of the eggs on the heads of the chicks. Enjoy!
___________________________________
Recipe and photo courtesy of Primally Inspired. Visit their website for more paleo -friendly specials!
If you are a blogger or food artist and would like to see your recipes published simply email them to recipes@grasslandbeef.com.
US Wellness Cattle - Alabama Grazing
Purchasing Information
Order Minimums

All orders must weigh at least 7 pounds in order to ship, to ensure everything stays frozen during transit.
$75 minimum purchase requirement, since we have built the cost of shipping into the price of each product.
You will never be charged extra for shipping.
There is a $7.50 handling fee upon checkout.
The South Carolina Chicken Bundles, Olive Oil and cookbooks ship from separate locations, so they are not included in the 7 lb weight minimum. The shopping cart will keep track and remind you if your order is under the 7 lb limit.
Weight Discount
Receive a $25 discount for every 40 pounds you order. This offer excludes items that ship separate such as the South Carolina Chicken and Olive Oil.
This is our way of saying thank-you for purchasing in bulk!
This can be any combination of products totaling 40 pounds and does not have to be specific to any category. Each 40 pound interval will yield the discount - for example, order 80 pounds and we'll take $50 off!
Contact Info

N
eed

to change your address information or remove yourself from our customer newsletter? Click
here
and enter your email address and store password and you will be able to edit your customer file.

To unsubscribe from this email list, simply click on the SafeUnsubscribe link at the very bottom of this page.
________________________________________________
Confidentiality Guarantee:
U.S. Wellness Meats does not sell, trade or give away any subscriber information. This isn't just an ethical commitment, it's also a legal one.
Copyright © 2009 by U.S. Wellness Meats. All rights reserved. The content, design and graphical elements of this newsletter are copyrighted.
Please secure written permission of the authors before copying or using this material. Address: