Dear John,
Another month has flown by here at US Wellness. As we wrap up a busy May, we want to thank all of our customers and readers for your continued support and feedback - it is always appreciated.

Looking for some new recipes to mix up your summer cookouts and dinner parties? We have an extensive recipe section on our website featuring some of our favorite fares, all of our feature chef recipe creations and everything in between! One of our favorite chefs, Tender Grassfed Meat author Stan Fishman recently sent us a traditional Bison Roast Recipe that has amazing flavor and is on our blog now. If you haven't tried one of our bison roasts yet, you are missing out. The Sirloin Tip Roast is on sale this week only, so now is a great time to stock up. Also on sale is the very popular New York Strip Steak, always a hit on the grill!

What exactly determines how long and healthy our lives will be? Is it solely based on diet and exercise, or are there other important contributing factors? Mark's Daily Apple took an interesting look into life and longevity last week, so we wanted to share this helpful article with you. Besides a healthy diet, we need to be mindful of our outlook on life, our optimism, overall mood and social interactions with others. A few small changes in our mindset can make a big difference.


Congratulations to Marnie R. who was the lucky winner of our Memorial Day Grilling Giveaway! Thanks also to Lodge Cast Iron who teamed up with us and gave away one of their very popular Sportsman's Grills, a must-have for any camp site or tailgate. Stay current with all of our giveaways, prizes and sales by following us on the blog, Facebook, Twitter or Pinterest!

The devastation in Oklahoma has been on our minds all week. As we enter the holiday weekend, please remember to keep our Midwest neighbors only hours away in your thoughts. They sure feel a lot closer this week as our hearts are heavy with prayers and our thoughts are with them in the weeks and months ahead to rebuild their communities. There are many ways that we can help the relief efforts in Oklahoma, you can find more information here.

Just a reminder that our offices will be closed tomorrow- Monday, May 27 so our employees can enjoy a day with their families. FedEx will also be shut down, so we will be unable to ship any orders on Monday. Any orders placed now will be be added to the next shipping cycle beginning Tuesday, May 28. Our packing crew will prepare orders for shipping as soon as possible, but please note we may need to employ Thursday shipping this week. We appreciate your patience and hope everyone has a wonderful Memorial Day weekend!

Memorial Day is a somber holiday on one hand, but also a joyful celebration of graduations and the kickoff to summer, but let us not forget the true meaning of this holiday. Originally known as Decoration Day, it was started as a way to honor those who died while serving in the Civil War. Since then the name has changed, and the day is dedicated to all Americans who died while serving in any war. Our thoughts and prayers go out to all families mourning a loved one this weekend, and to all of those presently serving both at home and abroad.
Patriotic Regards,

John, Lee Ann, Tressa, Jennifer, Amanda & Laura on behalf of the farm families of US Wellness Meats.
Toll Free: (877) 383-0051
Direct Line: (573) 767-9040





Breaking News
Restocked This Week:
New Product:
________________________________________
15% Discount Code Available!
Read Dr. Al Sears' article below.
Find the bold, 3-red-letter code word spelled out in order.
Code active Sunday - Tuesday this week.

Applies to any order under 40 lbs, excluding any sale items, bulk boxes, volume discounts, and gift certificates
Dr. Al Sears, M.D.
Private Jets and Statin Drugs
By: Al Sears, MD



"Everybody I know in my age group is on statins."

For a minute I felt like I was having statin drug-induced pain just hearing that.

My friend T.M. is approaching 50 years old, and he's a very successful guy. He's CEO of a publicly traded company, and another one he invested in just went public.

Most of his friends and colleagues are very smart and successful businessmen with private jets and all of that. And T.M.'s been reading and sharing with them my advisories on how bad these statin drugs are for you for ten years.

I was having lunch with him to catch up now that I'm back from Africa, and here he was telling me, "All my friends take statins. Every one of them."

This is why I keep talking about the dangers of statin drugs. I've talked about it many times to many different groups of people all around the world, but I can't stop.

Especially since it seems like every week they discover a new danger from statin drugs.

First it was nerve pain, melting muscles, and heart failure. Then people on statins started to develop symptoms of neurological diseases like ALS (Lou Gehrig's Disease).(1) People on statins are also at risk for Parkinson's, since the disease is associated with very low cholesterol levels.(2)

We already knew that statins cause memory loss. Hundreds of cases of statin-induced memory loss have been reported to MedWatch, the FDA's system for filing adverse drug events.

They've tried to pass off statins as a treatment for Alzheimer's. But a recent pilot study found that taking statins worsens brain function for Alzheimer's patients, too.(3)

And just a little while ago drugmakers had to amend the "label" on the drugs so they warn you in black and white that liver damage, memory loss and confusion, and diabetes are side effects of statins...

Continue Reading...

______________________________________
Editors Note: Dr. Al Sears, M.D. is a board-certified clinical nutrition specialist. His practice, Dr. Sears' Health & Wellness Center in Royal Palm Beach, Fla., specializes in alternative medicine. He is the author of seven books in the fields of alternative medicine, anti-aging, and nutritional supplementation, including The Doctor's Heart Cure. To get his free special report on the proven anti-aging strategies for building a vibrant, disease-free life, go
here
now. You'll learn how to stop Father Time without giving up the foods you love.
______________________________________________
Kelley Herring
The Superfood Fish You Should Be Eating

By: Kelley Herring, Healing Gourmet
For decades, fish has been called the "ultimate brain food" and "the perfect protein". It has been touted by cardiologists and fitness gurus alike as one of the healthiest foods you can eat.
But the truth is a bit murkier.
In fact, these days, eating
most
kinds of fish will do more harm than good when it comes to your health.
The Farm-Raised Bait and Switch
It is estimated that up to 80 percent of the fish consumed in the United States is farm-raised. While this brings more fish to market at an affordable price, farm-raised fish is a highly concentrated source of harmful pollutants.
Some of the most dangerous of these include cancer-causing PCBs (often found at levels far exceeding those deemed "acceptable" by the FDA). Antibiotic residues are also more concentrated in fish than any other form of conventional livestock.
And because most farmed fish are raised on a diet of corn, soy and grain, they contain high levels of inflammation-promoting omega-6 fats and much lower levels of health-promoting omega-3s than their wild counterparts.
But wild fish isn't without its own issues...
Is All Wild Fish "Safe"?
Larger fish (like tuna, swordfish and grouper) can contain dangerously high levels of mercury and other environmental contaminants. These pollutants bio-accumulate, building up over the fish's lifespan.
These contaminants then get lodged in our bodies and brains. And they can cause a wide variety of negative health effects - ranging from depression to neurological diseases.
But the good news is that there is a healthy and delicious option that is sustainable and extremely low in environmental contaminants...
Continue Reading...
____________________________________________
Ed. Note: Kelley Herring is the Founder and Editor of Healing Gourmet - the leading provider of organic, sustainable recipes and meal plans for health and weight loss. Be sure to grab Healing Gourmet's free books - Eating Clean & Saving Green: Your Guide to Organic Foods on a Budget (includes 100+ foods at the best prices) and Eat Your Way Into Shape: Flip Your Body's Fat Blasting Switch and Melt 12 Pounds in 2 Weeks (includes a delicious 7 day meal plan!). Claim your free copies here... em>
Recent Health News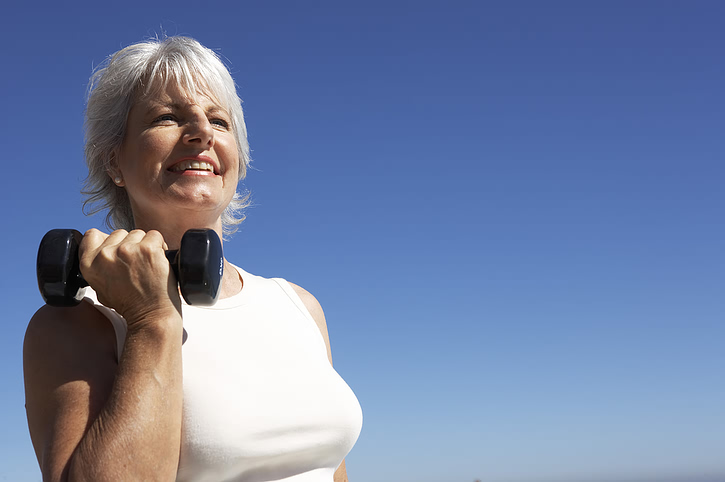 Getting Fit in Middle Age Can Reduce Heart Failure Risk

Middle aged and out of shape? It's not too late to get fit - and reduce your risk for heart failure, according to research presented at the American Heart Association's Quality of Care and Outcomes Research Scientific Sessions 2013.


Researchers ranked fitness levels of 9,050 men and women (average age 48) who took two fitness tests - eight years apart - during mid-life. After 18 years of follow-up, they matched the fitness information to Medicare claims for heart failure hospitalizations.


"People who weren't fit at the start of the study were at higher risk for heart failure after age 65," said Ambarish Pandey, M.D., lead author of the study and an internal medicine resident at the University of Texas Southwestern Medical Center in Dallas. "However, those who improved their fitness reduced their heart failure risk, compared to those who continued to have a low fitness level eight years later."


The researchers used metabolic equivalents (METs), a measure of how people do on a treadmill test. For each MET improvement in fitness, participants' heart failure risk dropped by 20 percent. For example, if a 40-year-old went from jogging 12 minutes per mile to running 10 minutes per mile - an increase of two METs - he or she reduced heart failure risk at a later age by 40 percent, Pandey said.


As more people survive heart attacks and live with heart disease, the number with heart failure is increasing. More than 5.1 million Americans live with heart failure, according to the American Heart Association, and by 2030, the prevalence of heart failure may increase 25 percent from 2013 estimates.


"Improving fitness is a good heart failure prevention strategy - along with controlling blood pressure and improving diet and lifestyle - that could be employed in mid-life to decrease the risk of heart failure in later years," Pandey said.


Co-authors are Benjamin Willis, M.D., M.P.H.; David Leonard, Ph.D.; Laura DeFina, M.D.; Ang Gao, M.S.; and Jarett Berry, M.D.


The American Heart Association funded the study. Additional disclosures are on the abstract.


American Heart Association. "Getting fit in middle age can reduce heart failure risk." ScienceDaily, 15 May 2013. Web. 16 May 2013.
Athlete Corner - Scott Mendelson Q&A

Scott,
I have been successful losing body fat before, but it always comes back within a few months. I need a plan that will allow me to lose 20 pounds fast, but keep it off and from all that I have read you are the guy to talk to! What do you suggest for training with limited equipment in my basement when I cannot get to the gym?
Rick
________________________________________________
Rick,
Rapid fat loss and long term success requires a multi phased nutrition strategy to address specific periods of time. Why go through all of the effort to lose body fat, just to have it pile back on very quickly? Do not get caught up in body weight and read this
blog post
to learn why tracking body fat percentage is much more useful towards your long term goals. A very high percentage of people who lose some body fat, put it back on within the following 60 days. This typically takes place when the wrong strategies were put into place leaving the metabolism very sluggish, causing a quick a rebound of body fat even when the period following the fat loss effort is not full of junk.
Modified Fasts for Rapid Fat Loss
The KISS Rapid fat loss program is the ticket to a long term lean body with great energy for several reasons. Not only does the plan work quickly to burn fat, it can be easily implemented over a long period of time and modified based on the goals. For example, you can skip breakfast on certain days to create a 12-15 hour fasted status starting after dinner the night before to burn fat like crazy! While this is great for fat burning, it does not need to be done seven days a week.
Cut out that Night Time Snack to Kick off the Fast!
No snacking after dinner is a good habit in general for those wanting to lose body fat and the period of time while you are sleeping does not require any food. You should drink water during this time period as that should never be limited in any way.
Continue Reading...
_____________________________________________
Email Scott@infinityfitness.com with your top five problems and you will get a personal response within 12 hours from Scott. Ask for free copies of the Fat Loss Plateau Busting Special Report, Just Say NO To Steady State Cardio Special Report and Rapid Fat Burning Tools. Visit our new blog for Cutting Edge Tips and Success Strategies.
____________________________________________
Infinity Fitness INC provides training, fitness, and nutritional information for educational purposes. It is important that you consult with a health professional to ensure that your dietary and health needs are met. It is necessary for you to carefully monitor your progress and to make changes to your nutritional and fitness program to enjoy success. Infinity Fitness does not employ dietitians or health professionals and assumes no responsibility or liability for your personal health and condition. For more information regarding our Limited Warranty for products and services, please see our disclaimer at InfinityFitness.com. Copyright © Infinity Fitness INC All Rights Reserved 2010
This document is provided by Infinity Fitness INC for general guidance only, and does not constitute the provision of health or fitness advice. The information is provided "as is" with no assurance or guarantee of completeness, accuracy, or timeliness of the information, and without warranty of any kind, express or implied, including but not limited to warranties of performance, merchantability, and fitness for a particular purpose.
Customer Feedback
US Wellness,

I am over-the-moon loving your liverwurst!!! So grateful it has no sweeteners. Delicious with avocado. Thank you for making it easy for me to enjoy healthful organ meats. Can't wait to try your other organ sausage offerings!Kellie R.
Deerfield Beach, FL

Recipe Corner
Bora Bora Fireballs
Ingredients:
1 1/2 cups unsweetened shredded coconut
1/2 teaspoon plus 1/2 teaspoon salt
3/4 teaspoon plus 1 teaspoon ground cayenne pepper
1 cup canned crushed pineapple, sugar-free, packed in its own juice
2 tablespoons coconut aminos
1 1/2 teaspoons dried ginger
3 cloves garlic, minced (about 1 tablespoon)
3-4 scallions, white and green, very thinly sliced (about 1/4 cup)
1/2 fresh jalapeno, seeds and ribs removed, finely minced (about 2 teaspoons)
2 large eggs, lightly beaten
2 pounds ground pork
Prep 10 min | Cook 30 min | Makes about 42 meatballs
Directions:
Preheat the oven to 375 F. Cover a large baking sheet with parchment paper or aluminum foil. Heat a large non-stick skillet over medium-high heat, then add the coconut. Toast, stirring often with a wooden spoon, until golden brown, about 3 minutes. Remove from the heat and sprinkle with 1/2 teaspoon salt and 3/4 teaspoon cayenne pepper. Set aside to cool.
Drain the cup of canned pineapple in a sieve placed over a bowl to catch the juice. Press the pineapple pulp against the sieve with a wooden spoon to extract the excess moisture. Place the pineapple in a large mixing bowl and save the juice for later.
To the pineapple, add 1/2 teaspoon salt, 1 teaspoon cayenne, coconut aminos, ginger, garlic, scallions, jalapeño, and eggs. Beat with a wooden spoon until combined. With your hands, crumble the pork into the bowl and knead until all of the ingredients are incorporated.
Arrange the bowls of pineapple juice, spiced coconut, and seasoned pork for easy access. Measure a level tablespoon of pork to make a meatball, lightly douse it in the pineapple juice, then roll it in the coconut, pressing the coconut shreds into the meat by lightly rolling the ball between your palms. This is a rare case in which more isn't better - don't go too cuckoo with the coconut. Line up the meatballs on the prepared baking sheet, about 1/2 inch apart.
Slide the meatballs into the oven and bake for 25-30 minutes, until sizzling and golden brown. These taste great with Confetti Cauliflower and/or Sunshine Sauce.
___________________________________
Recipe and photo courtesy of Melissa Joulwan at The Clothes Make the Girl, author of the very popular paleo cookbook Well Fed.
If you are a blogger or food artist and would like to see your recipes published simply email us.
US Wellness Cattle - Spring Grazing
Purchasing Information
Order Minimums

All orders must weigh at least 7 pounds in order to ship, to ensure everything stays frozen during transit.
$75 minimum purchase requirement, since we have built the cost of shipping into the price of each product.
You will never be charged extra for shipping.
There is a $7.50 handling fee upon checkout.
The South Carolina Chicken Bundles, Olive Oil and cookbooks ship from separate locations, so they are not included in the 7 lb weight minimum. The shopping cart will keep track and remind you if your order is under the 7 lb limit.
Weight Discount
Receive a $25 discount for every 40 pounds you order. This offer excludes items that ship separate such as the South Carolina Chicken and Olive Oil.
This is our way of saying thank-you for purchasing in bulk!
This can be any combination of products totaling 40 pounds and does not have to be specific to any category. Each 40 pound interval will yield the discount - for example, order 80 pounds and we'll take $50 off!
Contact Info

N
eed

to change your address information or remove yourself from our customer newsletter? Click
here
and enter your email address and store password and you will be able to edit your customer file.

To unsubscribe from this email list, simply click on the SafeUnsubscribe link at the very bottom of this page.
________________________________________________
Confidentiality Guarantee:
U.S. Wellness Meats does not sell, trade or give away any subscriber information. This isn't just an ethical commitment, it's also a legal one.
Copyright © 2009 by U.S. Wellness Meats. All rights reserved. The content, design and graphical elements of this newsletter are copyrighted.
Please secure written permission of the authors before copying or using this material. Address: